Product Description:
The 45000 liters fuel tanker trailer is in stock at the factory, produced in January 2020, we can repaint the color for you according to your needs. If you need it, TITAN will give the lowest discount, and both new and old customers will Get a Free Tire and Faircloth
TITAN tanker trailer adopts advanced design concept. We can customize the 45000 liters fuel tanker trailer for sale for you according to your request.
And we TITAN offer carbon steel, stainless steel or aluminum alloy material tanker trailers. To fabric the most durable tankers, especially for Africa Market, considering the road condition. This distortion resistance, earthquake resistance and bump, make your transport safe, also beneficial.
The 45000 liters fuel tanker trailer used for carrying different liquids like fuel, petrol, water, palm oil, bitumen asphalt, etc.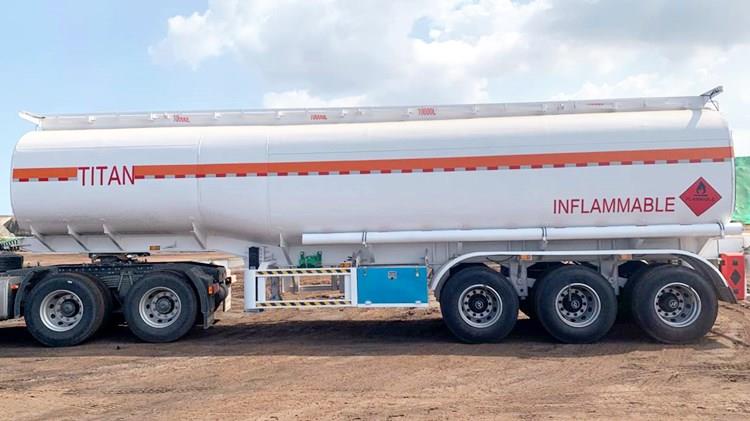 45000 Liters Fuel Tanker Trailer for Sale In Jamaica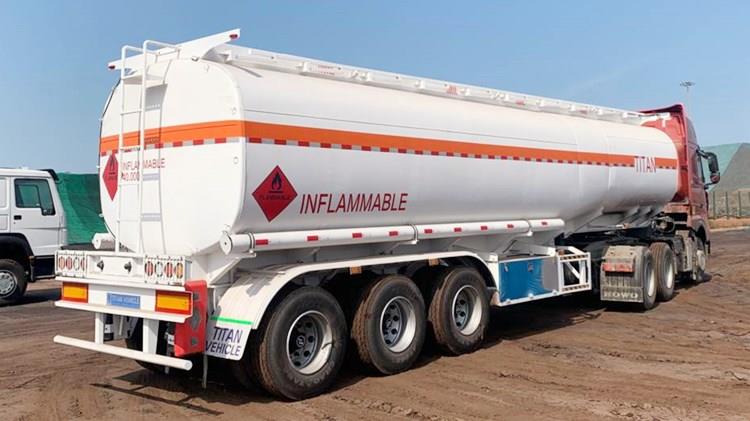 45CBM Fuel Tanker Trailer for Sale Manufacturer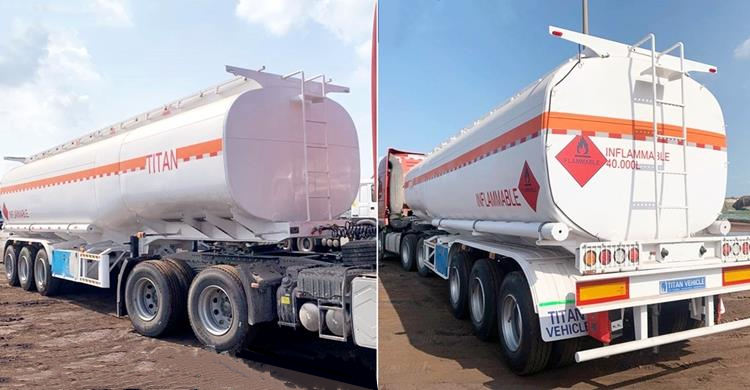 Details of 3 Axle Fuel Tanker Trailer Price
Advantage:
1. With safety devices: the manhole is an explosion-proof large cover. The bottom outlet of the tank is equipped with an emergency shut-off valve.
2. The tank body is automatically welded by an advanced large-scale special welding machine.
3. The TITAN tanker body is longitudinally welded. Ensure the safety of the tanker and increase the service life.
4. Water filled test equipment Water tank: To ensure the high seal of tank body and avoid the leaks oil.
6. The waved board reduces the impact of the liquid on the tanker.
7. Advanced paint system and polyurethane paint. Appearance is beautiful, use time is above 5 years.
8. We adopt famous brand parts for our tank trailer, it saves costs & ensures long-time service.
Specification:
Overall dimension:11500mm * 2500mm *3700mm
Tank body material: carbon steel
Volume: 45000liters
Application: transport Fuel, Oil, Diesel
Material: Carbon steel
Tank body and separate compartment plate: 6mm
Compartments: 1 to 7 compartments, based on customer needs
Manhole cover: Carton steel or Aluminum alloy API manhole cover 500mm
Discharge valve: Diameter is 3 or 4 inch
Bottom valve: Aluminum API Pneumatic Bottom Valve
Tanker body test: Hydrostatic test to 5 psi (35 Kpa) on each compartment
Axles: 3 units, FUWA/BPW/other
Landing Gear: JOST brand
King Pin: JOST brand 2.0 or 3.5inch(bolted or welded type)
Suspension: Mechanical suspension or air suspension
Brake System: WABCO
Tire: 12.00R22.5/315.80R22.5/11.00R20/12.00R20 brand can be optional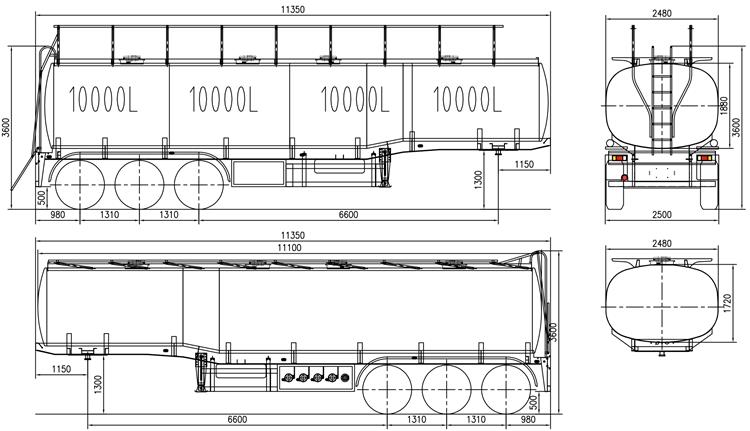 Other Stock Semi Trailer
Spot Fuel Tanker Trailer Get a Free Tire and Faircloth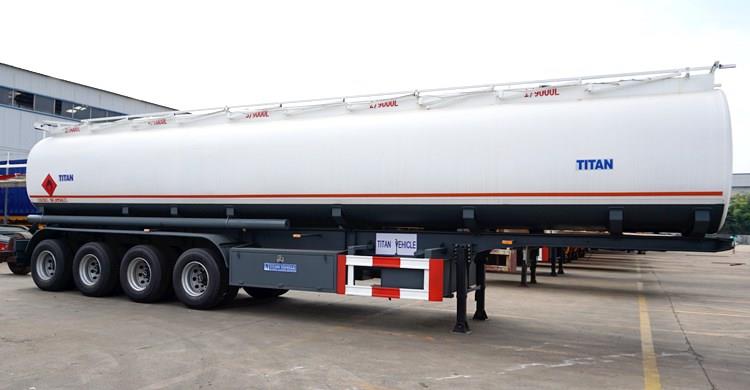 Free Tire! 60T Tipper Trailer 10% off Promotion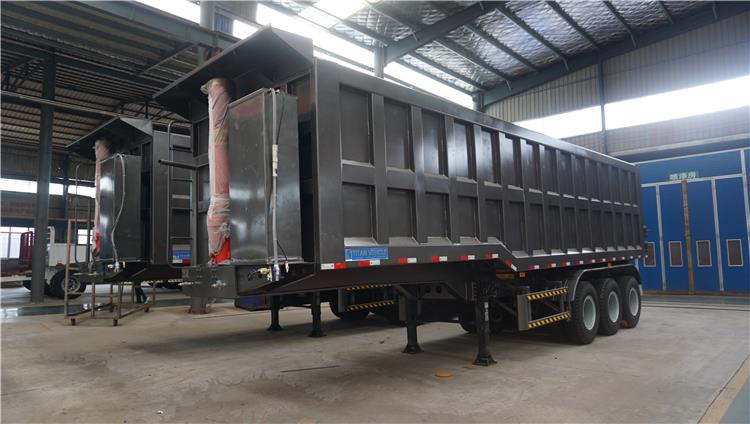 Clearance Sale Side Lifter $600 Off Free Spare parts