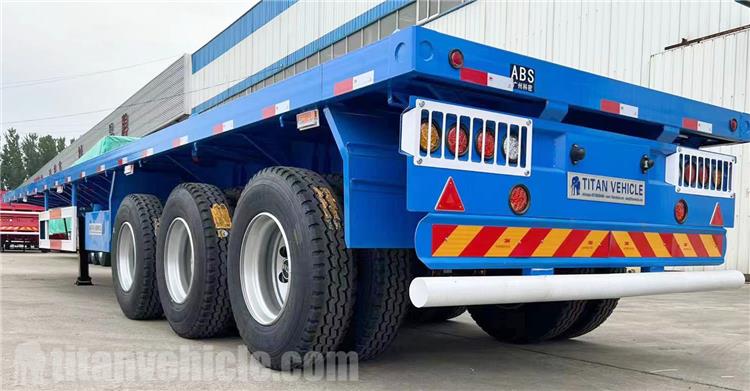 13m Tri Axle Trailer for Sale In Uganda
We have received feedback from the TITAN factory that the 13m tri axle trailer for sale has been packaged and shipped.
According to the customer's requirements, he needs to transport 20/40 feet container, so we recommend the customer 13m tri axle trailer. By packing and transporting two 13m tri axle trailers together, the freight can be saved, and the container packaging can also effectively prevent seawater erosion.
All of our 13m tri axle trailer can be customized according to customer requirements. We also have many customers who need us to customize tri axle trailer. Hope our customers receive their 13m tri axle trailer soon.
The 13m tri axle trailer must be checked before leaving the car, especially the brakes and clutches, the air pressure oil of the brakes and the water in the water tank, but the tires are also very important.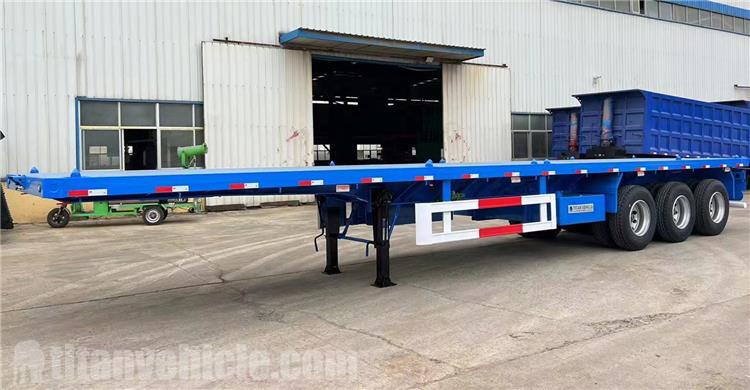 13m Tri Axle Trailer for Sale In Uganda
When driving, be sure to check if there is any car behind you to overtake before changing lanes. Because the 13m tri axle trailer for sale is long, it is not easy to change lanes. Try to drive inward. If you want to change lanes, please change lanes as much as possible. It is time to change lanes to save money. Fuel and car too.
Especially for the transportation of various containers. It can be used repeatedly for a long time with sufficient strength. Transshipment goods using containers can be directly loaded in the consignor's warehouse and transported to the consignee's warehouse for unloading. When changing vehicles or ships midway, there is no need to take out the goods from the container and reload them.
The 13m tri axle trailer is quick to load and unload and can be converted directly and easily from one mode of transport to another.
The cargo is conveniently loaded and unloaded to meet the individual needs of customers. According to customer needs, the tooling is guaranteed, the quality is stable, and the performance is reliable.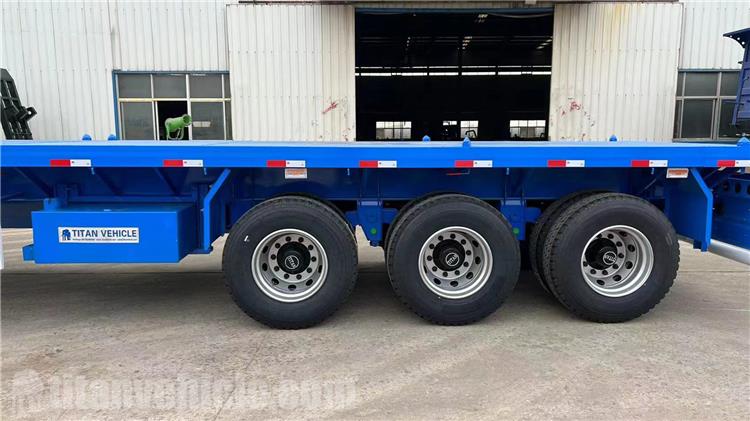 13m Tri Axle Trailer for Sale In Uganda
The functionality of the 13m tri axle trailer is made possible through the design and manufacture of its structure. Basically, it is a transportation device mainly composed of a steel structure that defines its frame. It also includes lighting systems, brakes and tires.
Use platform trailers to transfer cargo at the shipper's warehouse. When unloading to the consignee's warehouse and changing trailers or changing ships on the way, there is no need to open the box to change the goods.
The size of the 13m tri axle trailer price loading area is determined by standard container size. Twist lock devices for fixing the container are provided at positions corresponding to the four corners of the bottom of the container.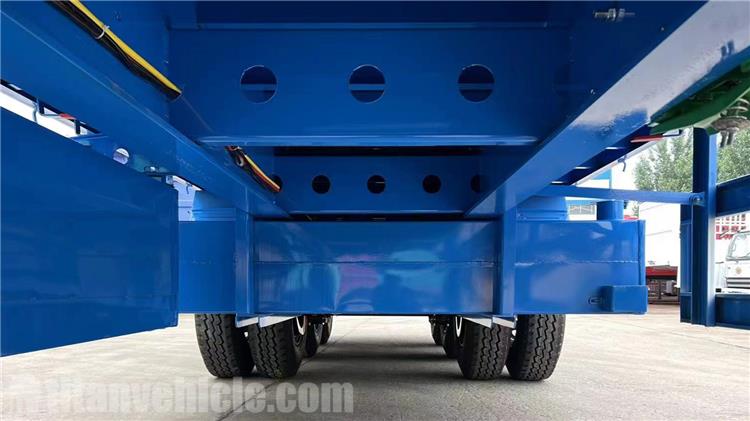 13m Tri Axle Trailer for Sale In Uganda
You can learn about different types of flatbed semi trailer, such as 2 axle flatbed semi trailer,3 axle container semi trailer,4 axle 40ft flatbed semi trailer, etc. As well as the process, testing, packaging and customer feedback, etc.
This kind of semi trailer was designed with lots of advantages and features. If you want to get more information, please don't hesitate to make contact with us.