1. What is SPMT (Self-propelled modular transporter) semi trailer?
SPMT trailer have the highest loading capacities in the world. TITAN produces hydraulic modular trailer are mainly used in transporting large and heavy loads, bridge, tunnel engineering ,power engineering, petrochemical engineering and railway construction. TITAN Hydraulic platform trailer for transport oversize and over weight freights that split apart series hydraulic full trailer that can be assembled into weight from 45 tons to 2200 tons of various series.
The heavy haulers can be coupled together to increase their capacity. Hence, they can transport wide and long construction equipment. Another reason why SPMTs are widely used in construction plants is that they enable builders to increase their efficiency and reduce overall costs.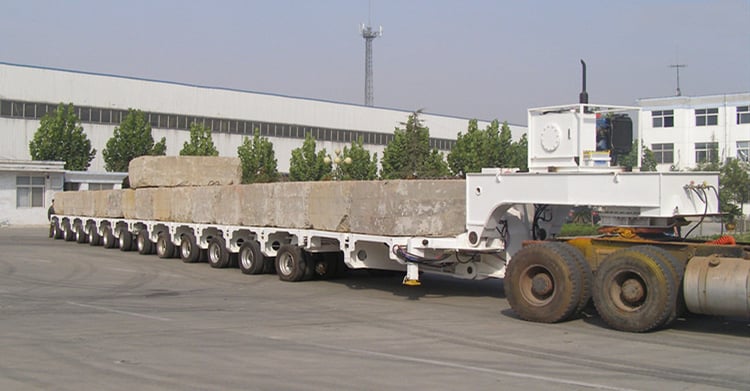 2. Main Features and structures of hydraulic modular trailer
- Extremely robust and durable construction, extremely high load capacity.
- Platform height is adjustable
- All wheels can be steerable
- Small turning radius, 48° steering angle with hydraulic gooseneck
- Longitudinal and lateral combination of each module are available
- All wheels steerable automatically or manually.
- Hydraulic axle suspension system adopt uneven road condition.
- Lifting cylinder make trailer automatically responds tough road conditions.
- Dual-circuit hydraulic system guarantee safe work condition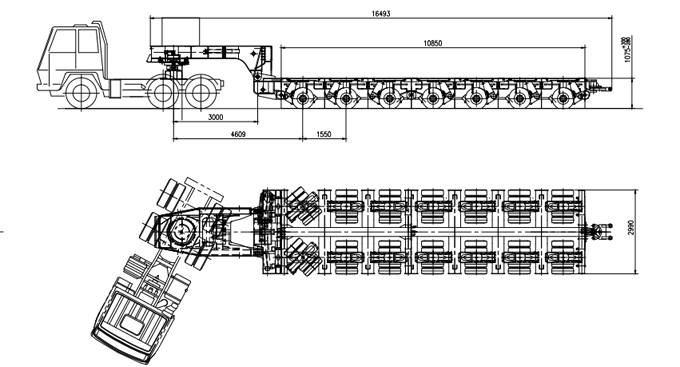 3. Reasons why equipment may fall from SPMT platforms
The hydraulic modular trailer stability is important when transporting heavy cargo for various reasons. Stability reduces the risks of accidents, which leads to injuries to people.
Accidents also damage the environment and the equipment or cargo in transit. Accidents create additional costs because projects are delayed. The equipment must be replaced or repaired before it can be used for construction.
Most of the accidents are caused by human error and not mechanical failure. When handlers are not properly trained, they do not load the cargo properly on the trailers.
Each modular transporter has a maximum loading capacity. The manufacturer specifies this loading capacity. Loading SPMT with an equipment or cargo that exceeds this capacity will cause it to topple off the platform.
Another reason is loading equipment that is too tall for the platform. Tall equipment requires a wide surface to stay balanced on the road. Hence, the best way to transport such cargo is couple several SPMTs to accommodate the weight of the equipment.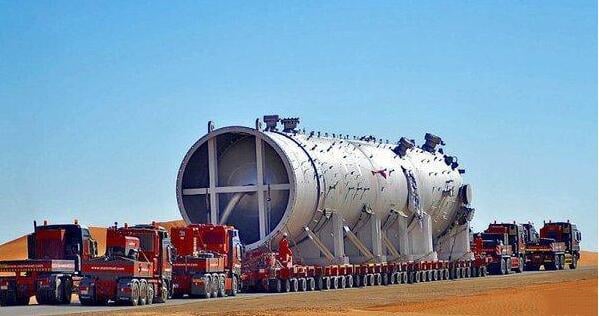 Multi truck head traction and pushing transport
Welcome to leave your inquiry!
We will meet the acme of perfection to serve and provide more details, price, catalog, drawing, videos for you!