Product Description:
Heavy Duty Girder Bridge Transporter Multi Axle Hydraulic for Bridge Transport
TITAN produces heavy duty Girder Bridge transporter for briage transport, Customized Girder Bridge Transport are aviable, we can make the Girder Bridge to fit your different transport requirements.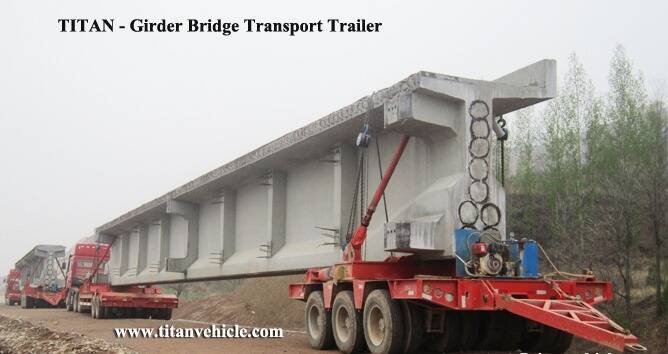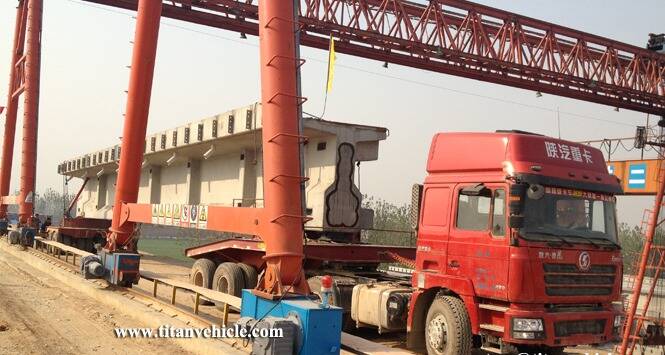 Advantage:
- Hydraulic axle suspension adopt uneven road condition.
- Platform height is adjustable
- Small turning radius, 48° steering angle with hydraulic gooseneck
- End by end combination and side by side combination of each module are available
- Extremely robust and durable construction, extremely high load capacity.
- All wheels steerable automatically or manually.
- Lifting cylinder make trailer automatically responds tough road conditions.
Welcome to leave your inquiry! We will provide more details, price, catalog, drawing, videos for you!