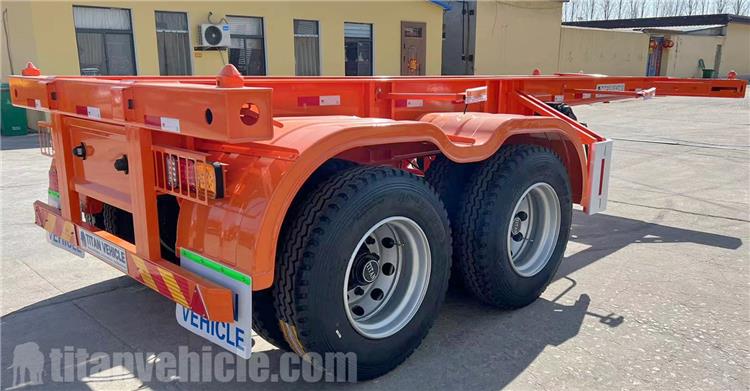 2 Axle 20 Ft Skeletal Semi Trailer for Sale In Zimbabwe
Zimbabwe customer is an old customer of TITAN. The customer is very satisfied with the quality and production details of the TITAN skeletal semi trailer, so the customer will contact us when there is a need. Our sales manager Abby immediately recommended the 2 axle 20 suitable for him according to the customer's needs. ft skeletal semi trailer.
The client operates a small to medium-sized company, mainly engaged in the business of shipping containers. The sales manager paid the deposit after communicating with the customer for 2 weeks. The picture below is the delivery picture of TITAN skeletal semi trailer ordered by Zimbabwean customers.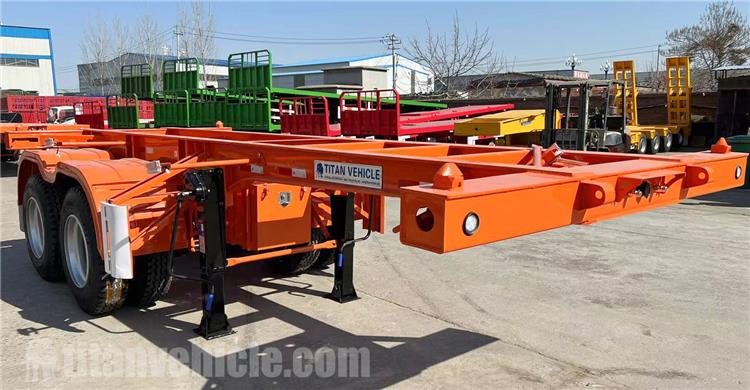 2 Axle 20 Ft Skeletal Semi Trailer for Sale In Zimbabwe
TITAN skeleton semi trailer electrophoresis + dusting paint has a seven-year warranty.
Laser cutting and robot welding have a beautiful appearances. The industrial aesthetic design of domestic top technology research institute.
Well-known domestic steel enterprises customize steel products.
The design is carried on the belt, and the girder is flat for loading and rebound for unloading. TITAN 20 ft skeleton trailer adopts PAE simulation design and finite element analysis to ensure the strength of the vehicle while reducing its own weight.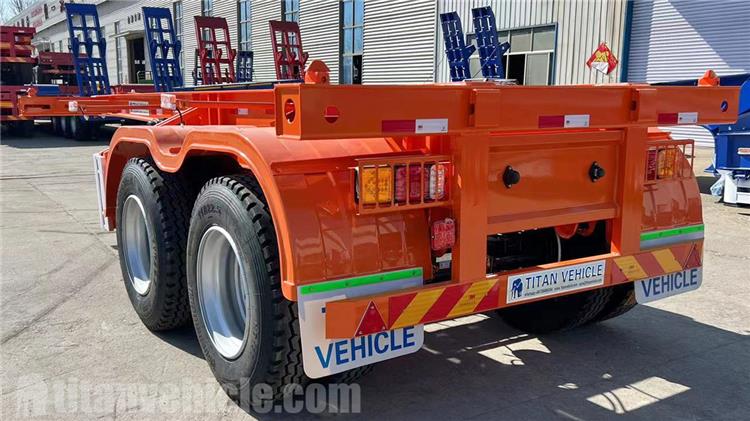 2 Axle 20 Ft Skeletal Semi Trailer for Sale In Zimbabwe
Robot welding and laser cutting, the vehicle has high precision, does not run sideways, guarantees no tires, and has small rolling resistance and is more fuel-efficient.
2 Axle 20 ft skeletal semi trailer integrated wiring harness and copper connectors to ensure the stability of the electrical circuit and high attendance.
Comprehensive TQM quality system management and the only semi-trailer laboratory in China reduce vehicle failures.
2 Axle 20 ft skeletal semi trailer for sale Pioneer's 45-foot skeleton can choose two or three axles, which can be used with various box structures such as refrigerated boxes, composite panel boxes, aluminum alloy boxes, and corrugated board boxes;
Standard 45-foot containers can be transported, and customized containers can also be transported.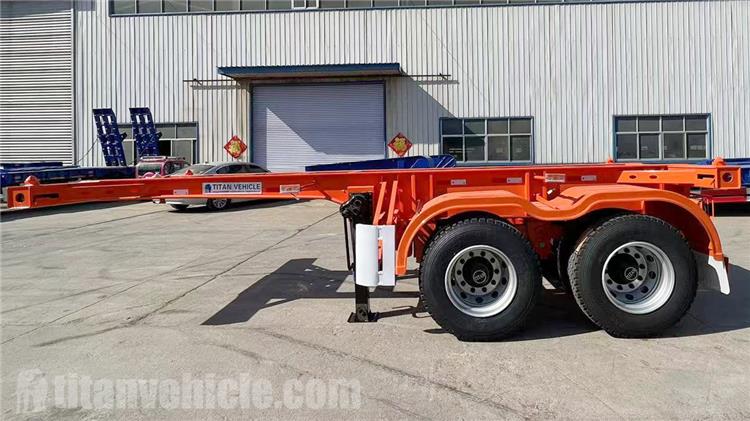 2 Axle 20 Ft Skeletal Semi Trailer for Sale In Zimbabwe
Skeletal trailer for sale adopts all-copper joints, dual-channel air outlet design, fast brake response; all-copper circuit, fully enclosed rubber harness, waterproof, dustproof and anti-aging; shockproof lamps, imported relay valve, double-chamber air chamber brake , to ensure safety.
This Skeletal trailer for sale is designed to handle 20ft containers and local shipping, ideal for transporting large quantities of goods over long distances.
This Skeletal trailer for sale frame differs from traditional trailer chassis frames in that they are made of extra strong square steel beams with reinforcements. Skeletal trailer for sale is able to withstand high impact loads without deformation and failure.

2 Axle 20 Ft Skeletal Semi Trailer for Sale In Zimbabwe
You can learn about different types of flatbed semi trailer, such as 2 axle flatbed semi trailer,3 axle container semi trailer,4 axle 40ft flatbed semi trailer, etc. As well as the process, testing, packaging and customer feedback, etc.
This kind of semi trailer was designed with lots of advantages and features. If you want to get more information, please don't hesitate to make contact with us.