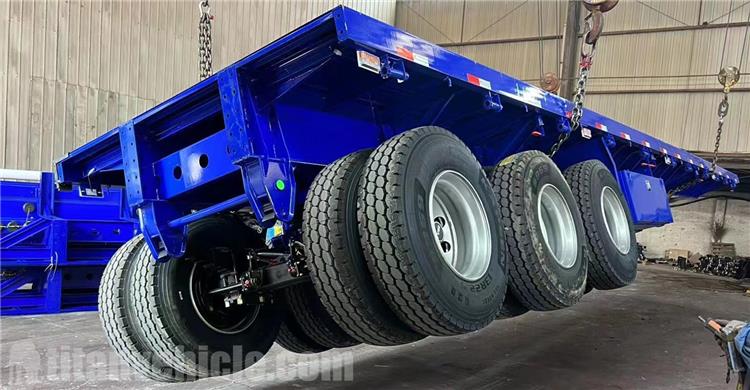 3 Axle 13m Flatbed Trailer for Sale In Jamaica
Our Jamaican customer is our regular customer and this time they want a 40 foot flatbed trailer to transport containers. Due to the fact that these containers are specifically designed for transportation, customers have high requirements for product quality. Through continuous communication with customers on details, we also provide them with reasonable suggestions and select the most suitable product for them
When communicating with engineers from TITAN 13m flatbed tracker, some people said that there are still many areas abroad with poor road conditions, uneven road surfaces, and uneven weight of goods.
During transportation, it may cause the crossbeam of the flatbed trailer to break. Therefore, for the safety of the customer, we will recommend a high configuration 13m flatbed trailer based on the customer's requirements and application scenarios.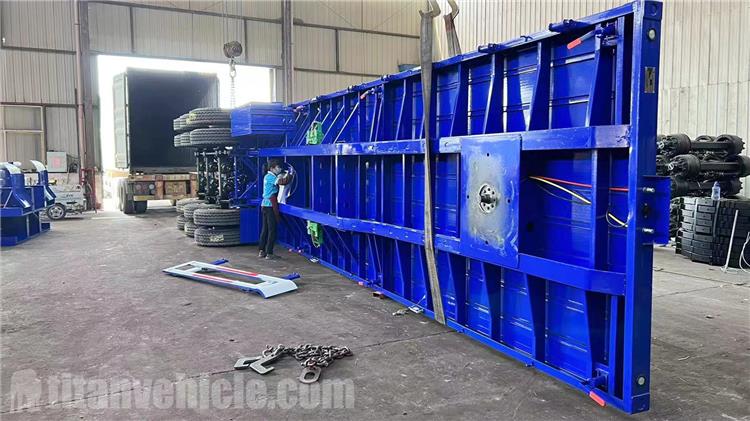 3 Axle 13m Flatbed Trailer for Sale In Jamaica
Many people only know that the 13m flatbed trailer with airbag suspension has better shock absorption performance, and that 13m flatbed trailer with airbag suspension is more comfortable. Today I want to tell you that the advantages of airbag suspension are not just comfort. Below is an introduction to the hidden advantages of the 13m flatbed trailer airbag suspension.
It can minimize the vibration generated by the 13m flatbed trailer from the road surface, minimize the damage to chassis components caused by vibration, and also prevent the screws on the chassis from loosening. The reason why imported 13m flatbed trailers for sale are durable is partly due to their use of airbag suspension.
High strength structural steel with tensile strength and high load-bearing capacity, with a load-bearing capacity of 40 tons. Heavy mechanical spring suspension to meet high load requirements. You can choose the length and width of customized low floor air suspension and bogie suspension.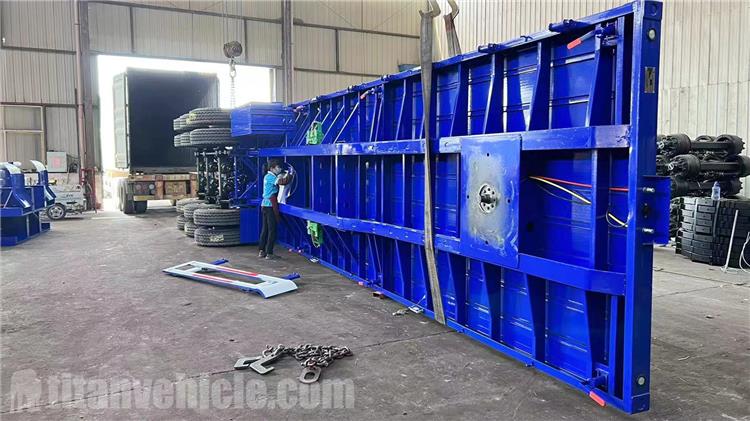 3 Axle 13m Flatbed Trailer for Sale In Jamaica
The TITAN professional engineering team is always ready to provide you with an integrated solution to meet your transportation needs and local regulations. The TITAN engineering team can communicate with you online and fully understand your needs. The solutions include product design, product materials, product drawings, and product videos.
The function of the 13m flatbed semi trailer is achieved through the design and manufacturing of its structure. Basically, it is transportation equipment mainly composed of steel structures. It also includes a lighting system, brakes, and tires. It has been carefully designed with the required height and weight capacity to safely load and transport goods from one location to another.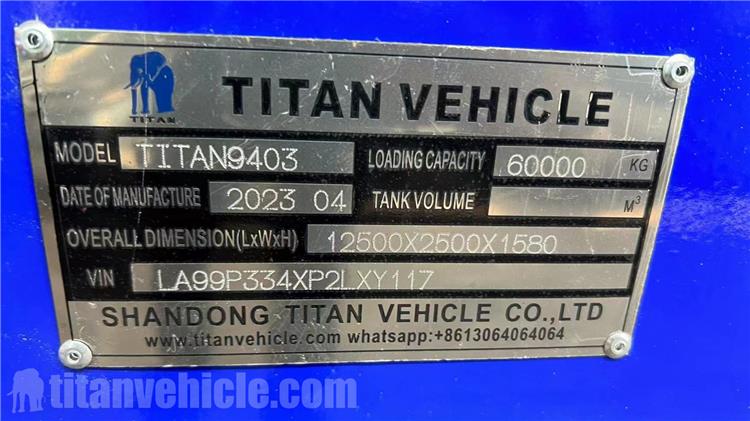 3 Axle 13m Flatbed Trailer for Sale In Jamaica
You can learn about different types of flatbed semi trailer, such as 2 axle flatbed semi trailer,3 axle container semi trailer,4 axle 40ft flatbed semi trailer, etc. As well as the process, testing, packaging and customer feedback, etc.
This kind of semi trailer was designed with lots of advantages and features. If you want to get more information, please don't hesitate to make contact with us.