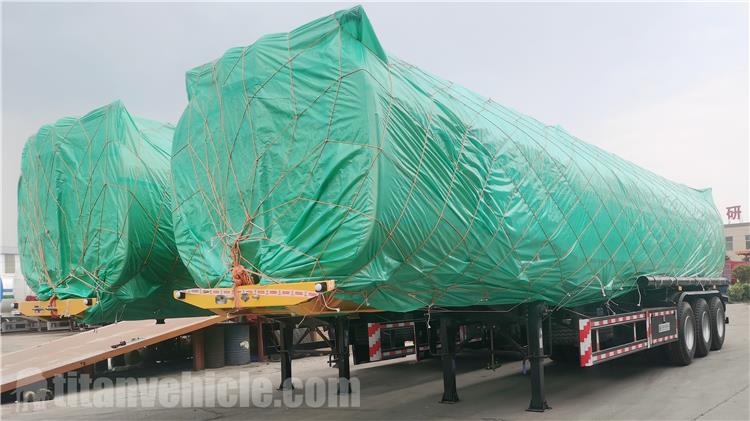 3 Axle 40000 Liters Mono Block Tanker Trailer for Sale In Kenya
More and more oil transportation and logistics companies are looking for monoblock tanker trailer. As the largest semi tanker trailer factory in China, TITAN now has a large number of monoblock tanker trailer order customer resources.
Not only because of our professional service in negotiating and supplying monoblock tanker trailer, but also because we are happy to provide customers with high-quality monoblock tanker trailers at reasonable price to support our customers' oil transportation business.
40000 liters monoblock tanker trailer capacity can be customized, we have tanks of different materials, such as carbon steel, stainless steel. Prices vary. Our oil tank trailers are mainly exported to Nigeria, Zimbabwe, Tanzania, Kenya and other countries. For bad road conditions, it is more recommended to use air suspension, which is more suitable for bad roads.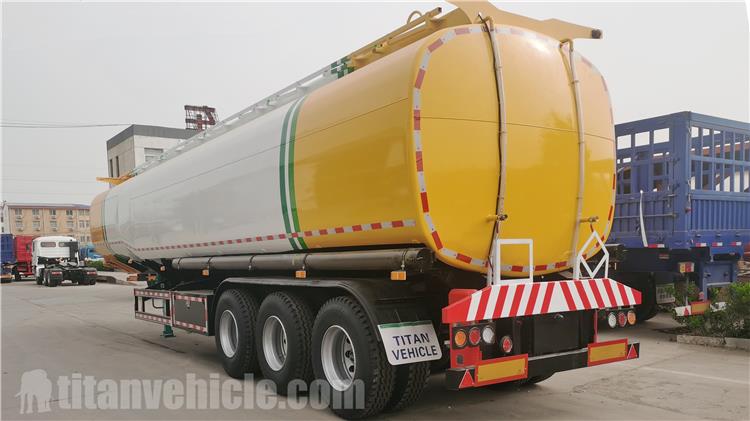 3 Axle 40000 Liters Mono Block Tanker Trailer for Sale In Kenya
TITAN tank truck trailer has different brands of trailer axles, BPW, FUWA, etc., with different specifications, if you have strict requirements on the axle, we can design it for you.
The monoblock tanker trailer for sale is the actual part of the fuel truck that carries the fuel. They are usually compartmentalized, which means they have different sections of the tank, each of which is filled with fuel.
Tanks with different compartments can hold more than one type of fuel at a time. Drivers will undoubtedly be driving on inclines while on the road; the monoblock tanker trailer compartment ensures that the weight of the fuel does not overload the truck's axle, preventing it from breaking or otherwise stalling the truck.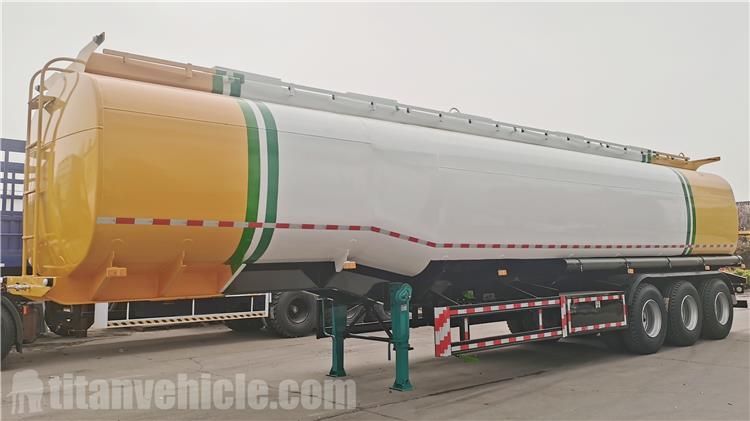 3 Axle 40000 Liters Mono Block Tanker Trailer for Sale In Kenya
Monoblock tanker trailers can be rectangular, but are more commonly oval in design, as this shape ensures high capacity, a low center of gravity and helps control the movement of liquid within the tank.
TITAN monoblock tanker trailer will undergo pressure testing and metal flaw detection after production to ensure that the tank is well sealed.
The tires used in the Monoblock tanker for sale have been with the company for more than 12 years. The quality is stable, and it can be used for 200,000 kilometers in China, and it is no problem to use it for two years.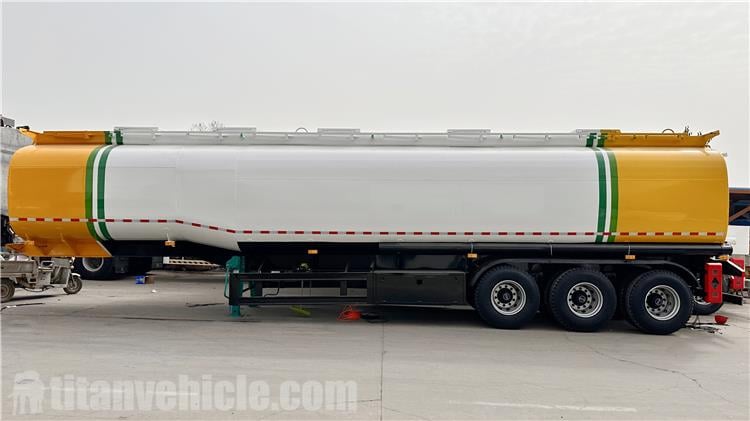 3 Axle 40000 Liters Mono Block Tanker Trailer for Sale In Kenya
Monoblock tanker trailer tanker laser welding robot has high welding precision, intelligently collects weld seams, and tracks weld seams to realize unmanned operation. Fully realize the automatic welding of plates and baffles, and one-time forming of the can body through the can rolling machine.
The monoblock tanker trailer anti-overflow sensor is an alarm installed on the manhole cover. Whenever the level of liquid in the tank changes rapidly, the sensor emits a sound or noise.
The whistle or alarm stops when the liquid reaches the proper level. In this case, the sensor acts as a filling alarm. Additionally, the whistle sound ceases as the tank is emptied of liquid.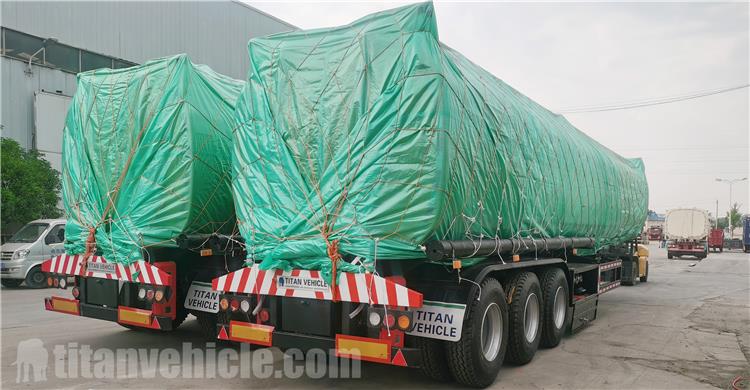 3 Axle 40000 Liters Mono Block Tanker Trailer for Sale In Kenya
You can learn about different types of fuel tanker semi trailers (like 3 axle fuel tanker, 4 axle storage tanker trailer, Aluminum tanker trailer, acid tanker trailer, fuel tanker with flatbed trailer, fuel tank Full trailer). And the process, testing, packaging and customer feedback, etc.
This kind of semi trailer was designed with lots of advantages and features. If you want to get more information, please don't hesitate to make contact with us.