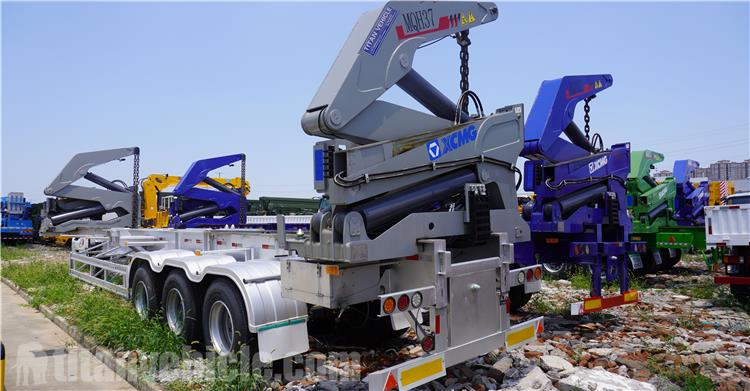 40 ft Side Loader Trailer for Sale In Papua New Guinea
It is the first time for Papua New Guinea customer to buy side loader trailer, and the customer still trusts TITAN very much. Our sales manager made a detailed quotation for customers to choose, and recommended the most suitable sideloader trailer to customers according to their needs.
Of course, after sending the drawings to the customer for reference, the customer said that he needed to carry 30 tons of cargo and asked if this condition was met. The sales manager told the customer the crane capacity of 37 ton. Because the customer bought side loader trailer from other suppliers before.
When the customer's side loader was not working properly, the supplier did not help him to solve it, which made the customer very angry. So customers are very concerned about after-sales service and quality issues. We very much understand our customers' concerns. We tell our customers that we have a very complete after-sales system.
TITAN has detailed videos and manuals to help you operate, and we provide customers with operation videos of other customers. So don't worry about after-sales problems. We solve it by a professional team.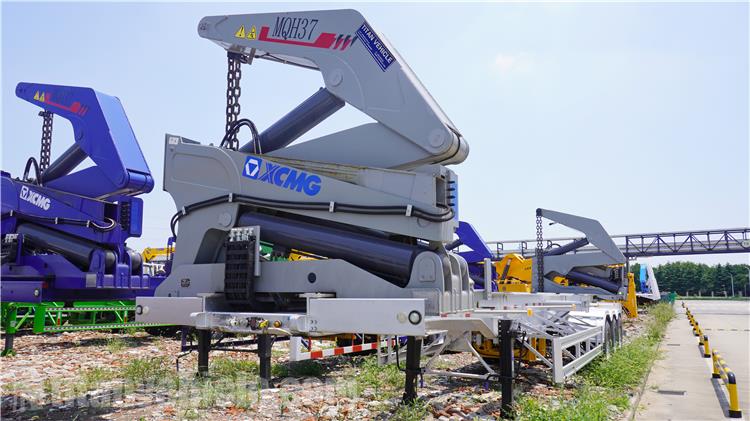 40 ft Side Loader Trailer for Sale In Papua New Guinea
40 ft Side Loader Trailer Application Scenarios
Use the side loader trailer to transport prefabricated building components, such as walls, floors, etc., to the construction project site.
When "oversized", it can be handled with basic lifting equipment or with a top spreader.
The 40 ft Side loader trailer can be used to safely and efficiently pick up wrecked or crashed heavy vehicles.
A 40 ft Side loader trailer for lifting and transporting large and heavy cable drums that is faster and less sensitive to ground pressure restrictions and weather than other options.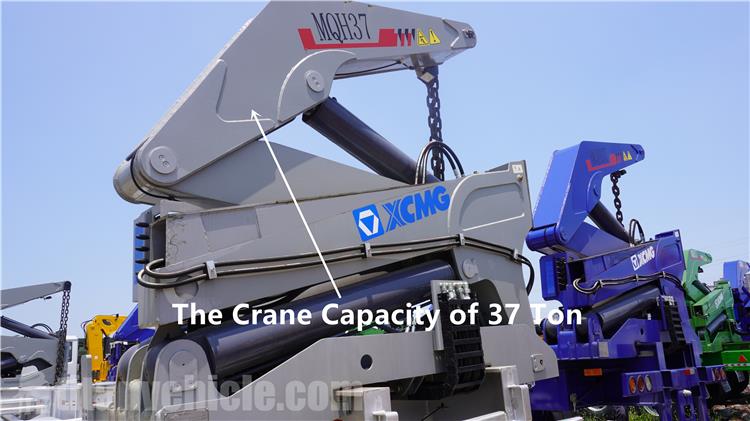 40 ft Side Loader Trailer for Sale In Papua New Guinea
The 40 ft Side loader trailer can lift, transfer or transport heavy drilling or lifting equipment.
Use the 40 ft Side loader trailer to transport pipes for plumbing projects for various purposes.
Equip your 40 ft Side loader for sale with stacking capability. With the 40 ft Side loader trailer retractable crane, you can even stack two containers in the second row.
40 ft Side Loader Trailer for Sale In Papua New Guinea
Select highly lightweight materials, optimize the structural parts to increase the force and bearing capacity, and reduce the size of the structural parts as much as possible without affecting the performance. The lightweight will help to increase the load of the side loader trailer and improve the fuel economy of the vehicle.
Remote control realizes remote control, saves time and manpower, and avoids blind spots; the swing arm and telescopic arm of the air-conditioning mechanism adopt hydraulic synchronous or asynchronous control to ensure the stability of the hoisting process; Program the controller.
The side loader trailer price mechanism and the hydraulic outrigger adopt an interlocking design to reduce operational errors; in terms of preventing overload, the hydraulic outrigger is equipped with a pressure sensor, which will remind when the system load reaches a critical value, preventing rollover during lifting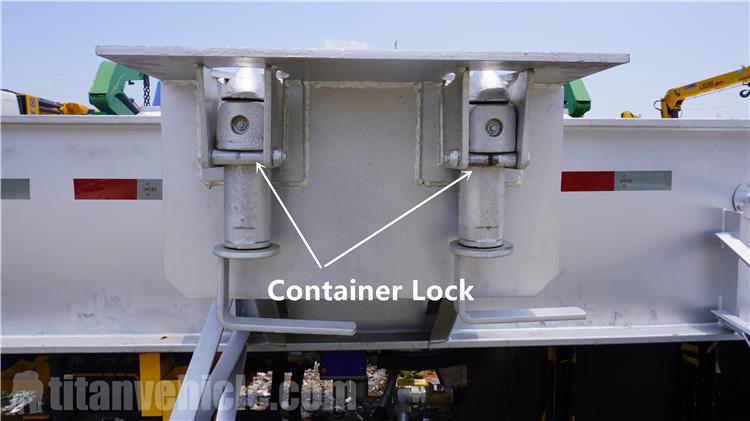 40 ft Side Loader Trailer for Sale In Papua New Guinea
You can download video, you can learn about different types of sidelifter trailers, including 20ft self loader truck, 20ft sidelifter and 40ft container side loader trailer, as well as the process, testing, packaging and customer feedback, etc.
This kind of semi trailer was designed with lots of advantages and features. If you want to get more information, please don't hesitate to make contact with us.