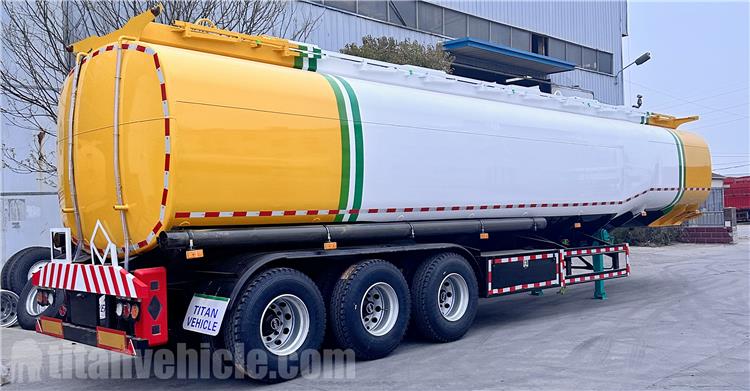 45,000 Ltrs Oil Tanker Trailer for Sale In Guinea
The client from Guinea is a purchasing manager for a shipping company. This time he wants to buy an oil tanker trailer. Customers from Guinea learned about the oil tanker semi trailer through the TITAN website.
So the customer left a message under our website and left his contact information. After our sales manager got in touch with the customer, the customer asked us some questions about the oil tanker trailer.
Under the patient communication of our sales manager, the Guinean customer quickly signed a sales contract with TITAN oil tanker trailer. Now the oil tanker trailer purchased by the customer has been produced in the factory and will be sent to Guinea soon.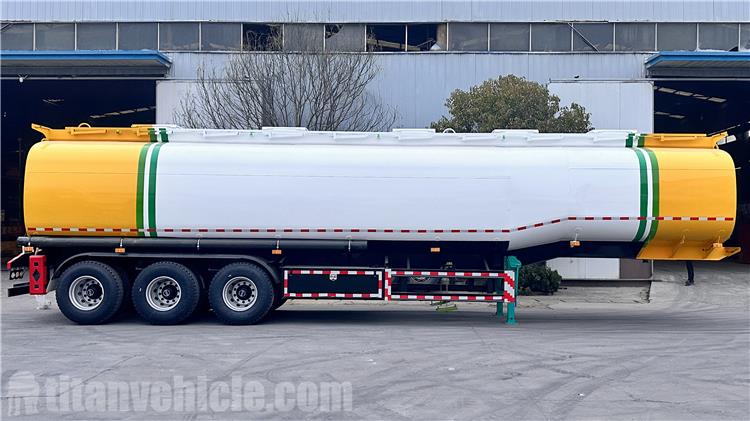 45,000 Ltrs Oil Tanker Trailer for Sale In Guinea
Oil tanker trailer is a vehicle for transporting liquid goods, usually used to transport liquid items such as petroleum, chemicals, food oil, etc. It is composed of a chassis and a tank body. The 45,000 ltrs oil tanker trailer is generally made of carbon steel, which has the characteristics of high strength and corrosion resistance. The Oil tanker trailer is also equipped with pumps, metering systems, anti-overflow devices and other equipment to ensure safety and accuracy during transportation.
During the transportation process, the oil tanker trailer for sale needs to abide by the relevant safety regulations and operating procedures to ensure the safe transportation of the goods.
Oil tanker trailer integrates global advanced technology, introduces high-end manufacturing equipment, and adopts intelligent inspection and manual inspection to ensure quality.
The purchased oil tanker trailer is equipped with an air suspension system, which helps to further improve safety performance, significantly reduce fuel consumption, and increase the service life of the fuel tank.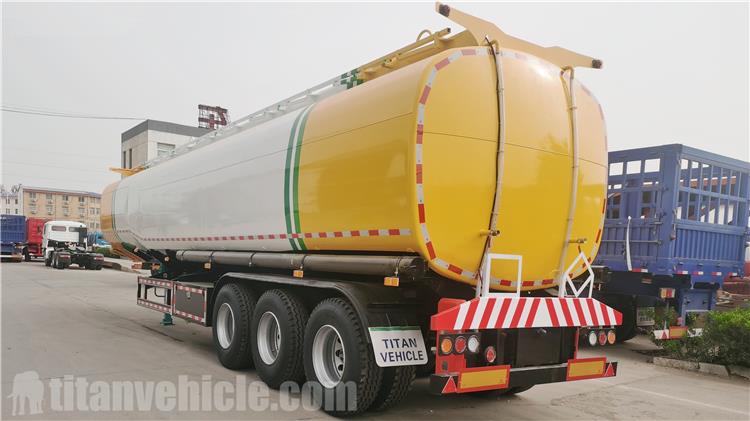 45,000 Ltrs Oil Tanker Trailer for Sale In Guinea
Oil Tanker Trailer has the following benefits:
The transportation volume is large and the transportation efficiency is high. oil tanker trailer can load a large amount of liquid cargo at one time, with large transportation volume and high transportation efficiency. This can reduce transportation costs and improve transportation efficiency.
The Oil tanker trailer adopts a steel tank body with a strong structure, which can safely and reliably transport flammable and explosive liquid goods such as petroleum and liquid ammonia. At the same time, it also has a buffer and stabilization system, which can reduce the impact of vibration on the driver and the vehicle.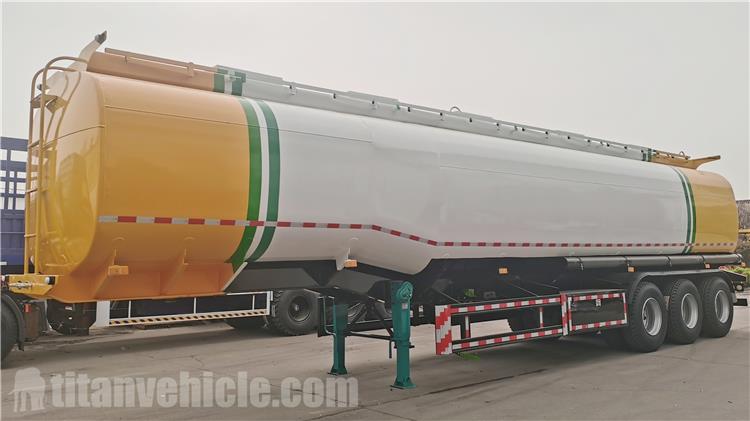 45,000 Ltrs Oil Tanker Trailer for Sale In Guinea
Both ends of the oil tanker trailer are open, and there are manholes in the upper part, which can be loaded and unloaded conveniently and quickly. This simplifies the loading and unloading process and improves work efficiency.
Oil tanker trailer can choose different specifications and capacities according to different transportation needs, and is suitable for the transportation of different liquid goods, such as petroleum, chemicals, food, etc. This makes it have a wide range of use.
The oil tanker trailer for sale adopts a sealed structure, which can effectively prevent cargo leakage and volatilization, and reduce environmental pollution. This is an important advantage of it as a means of transportation.
The oil tanker trailer has a large transportation volume, safety and efficiency, easy loading and unloading, strong adaptability and good environmental protection, these are its important advantages and benefits.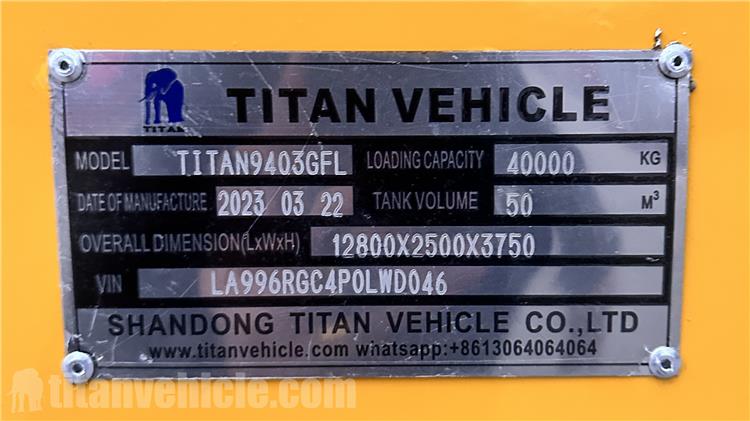 45,000 Ltrs Oil Tanker Trailer for Sale In Guinea
This kind of semi trailer was designed with lots of advantages and features. If you want to get more information, please don't hesitate to make contact with us.