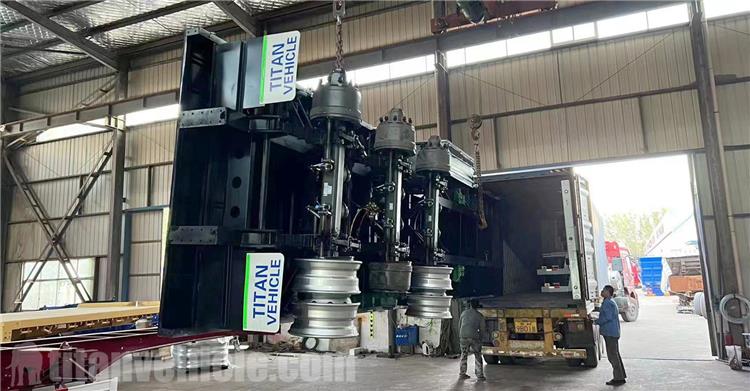 Tri Axle 40 ft Flatbed Trailer for Sale In Indonesia
Indonesian customers mainly transport container and bulk cargo. In the beginning, this customer browsed our company's website and found our 40 ft flatbed semi trailer. After he understood the parameters of the flatbed trailer, he thought our tri axle 40 ft flatbed trailer could meet his needs.
But he needs to make sure it matches his truck tractor saddle height. So he left his contact information to further confirm whether we can customize it. After confirming the flatbed trailer required by the customer, we detailed the details and advantages to the customer. And tell the client exactly that his truck tractor can be exactly matched.
The tri axle 40 ft flatbed trailer is designed for ISO standard 20 ft 40 ft 45 ft shipping from port to customer warehouse or from company site to port. Tri axle 40 ft flatbed trailer can also be used for the transport of bulk cargo such as bagged cement, rebar, timber, etc.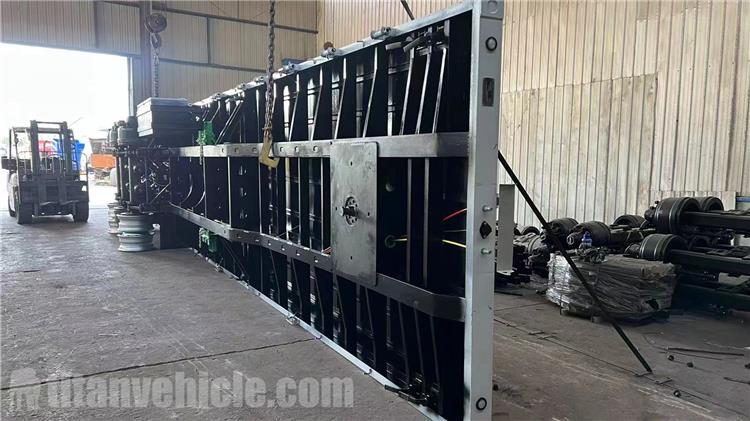 Tri Axle 40 ft Flatbed Trailer for Sale In Indonesia
Flatbed trailer for sale is mostly considered to be the basic type of trailer used in transportation, but that doesn't mean it is simple and easy to design. Tri axle trailers have various specifications according to different customers' transportation needs, such as suspension model, axle number and brand, paint color.
TITAN flatbed trailer has 2 axle 20 ft flatbed trailer, 2 axle 40 ft flatbed semi trailer, 3 axle 20ft flatbed truck trailer, tri axle 40 flatbed trailer for sale. Flatbed trailers are available in capacities ranging from 30 tons to 80 tons. TITAN will also provide you with suitable and cheaper shipping solutions according to your different order conditions, saving you shipping costs.
Some customers want to use a flatbed trailer or a van semi-trailer to load their goods, but they don't know the difference. Which one should be used, and is it suitable for pulling their own goods? Here is a brief introduction: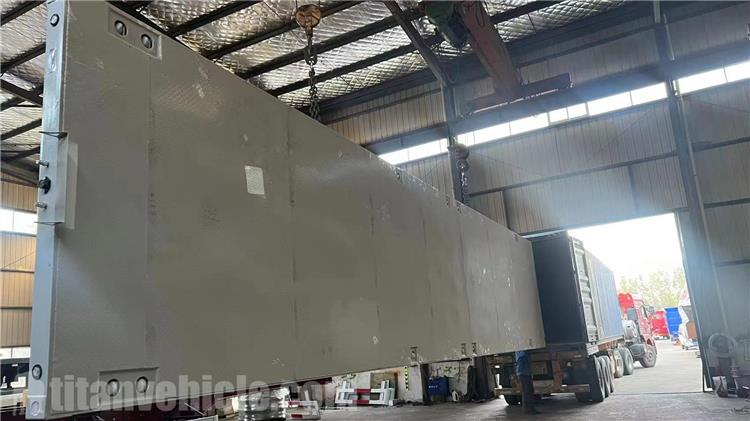 Tri Axle 40 ft Flatbed Trailer for Sale In Indonesia
The length of flatbed trailer can be customized according to the customer's requirements. It is specially used for the transportation of various containers. It can be used repeatedly for a long time and has sufficient strength. When using containers to transfer goods, you can directly load the goods in the consignor's warehouse, and transport them to the consignee's warehouse for unloading. When changing vehicles or ships on the way, there is no need to remove the goods from the box for replacement.
Quick loading and unloading are possible, and it is easy to change directly from one transport to another. It is convenient for the filling and unloading of goods to meet the individual needs of customers. According to customer needs, tooling guarantee, stable quality and reliable performance. Tri axle trailer is a dedicated transport trailer for carrying containers.
The size of the loading part of the flatbed semi trailer for sale is determined according to the size of a standard container, and there are twist-lock devices for fixing the container at the positions corresponding to the four corners of the bottom of the container. Special transport trailer for carrying containers. The four corners of the loading part are provided with twist-lock devices for securing the container.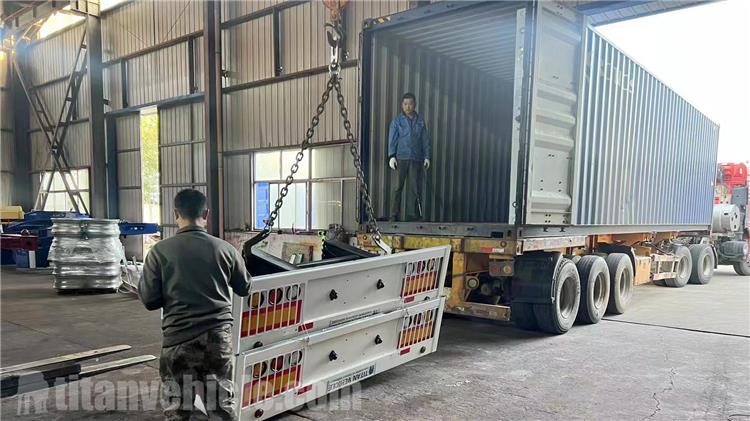 Tri Axle 40 ft Flatbed Trailer for Sale In Indonesia
Van semi-trailers are used for the transportation of household appliances, light textile goods, coal, sand and other building materials. The box body adopts a high-strength cold-rolled corrugated steel plate, no skeleton structure, various options, large loading space, reasonable distribution in the box, and the roof of the box is closed, push-pull open, open, open for tarpaulin, etc. It is easy to operate and meets the diverse and personalized requirements of users.
The van transport semi-trailer adopts a closed side guardrail design, which effectively reduces the lateral risk and energy consumption when the vehicle is running at high speed. The rear guard is designed with reasonable cart accessories, which is convenient for operation.
The van semi-trailer body is made of high-quality steel, advanced technology and a strict production process. The whole vehicle has a reasonable structure, reliable performance, easy operation and beautiful appearance. The accessories are produced by well-known manufacturers at home and abroad, and are purchased, inspected and used in strict accordance with the requirements of the quality system documents, which ensures the good performance of the vehicle.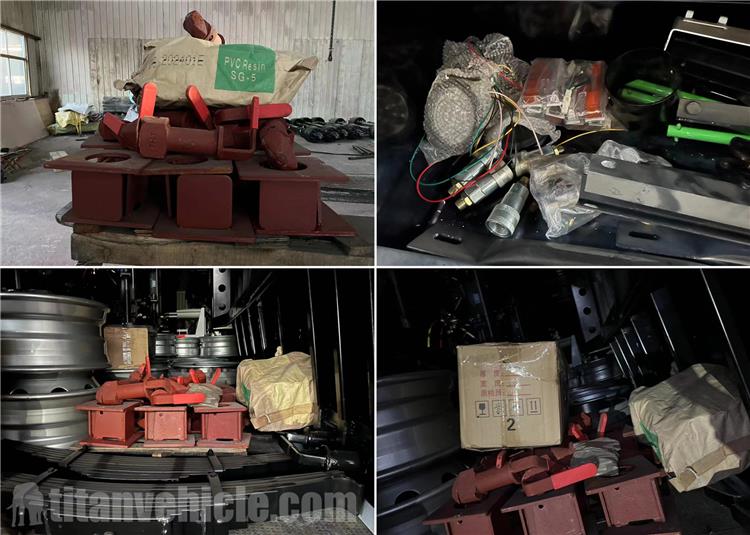 Tri Axle 40 ft Flatbed Trailer for Sale In Indonesia
You can learn about different types of flatbed semi trailer, such as 2 axle flatbed semi trailer,3 axle container semi trailer,4 axle 40ft flatbed semi trailer, etc. As well as the process, testing, packaging and customer feedback, etc.
This kind of semi trailer was designed with lots of advantages and features. If you want to get more information, please don't hesitate to make contact with us.