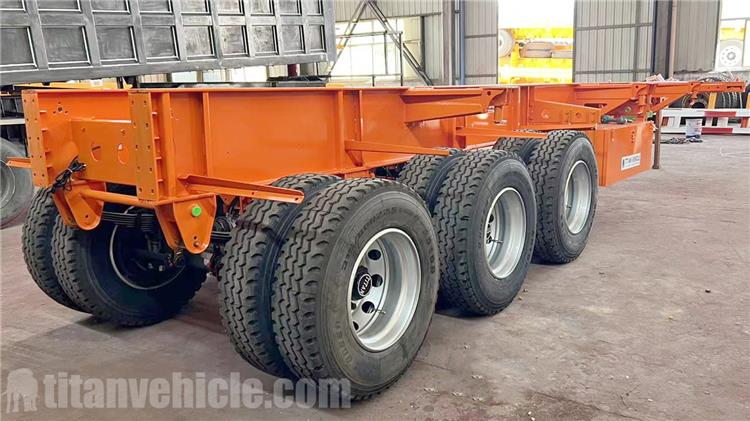 Tri Axle 40 ft Skeletal Trailer for Sale In Kenya
We will always provide you with the best good-quality semi trailer. And our semi trailer will not disappoint you. The customer is engaged in advertising transport, mainly transport containers. Our 40 ft skeletal trailer can fully meet his transport needs.
In the beginning, this customer browsed our company's website, then asked us about specifications. Customers want to transport 20ft and 40 ft container. Sales manager Sophia recommends customers to use 40 ft skeletal trailer, because not only 40ft container but also 20ft container can be transported.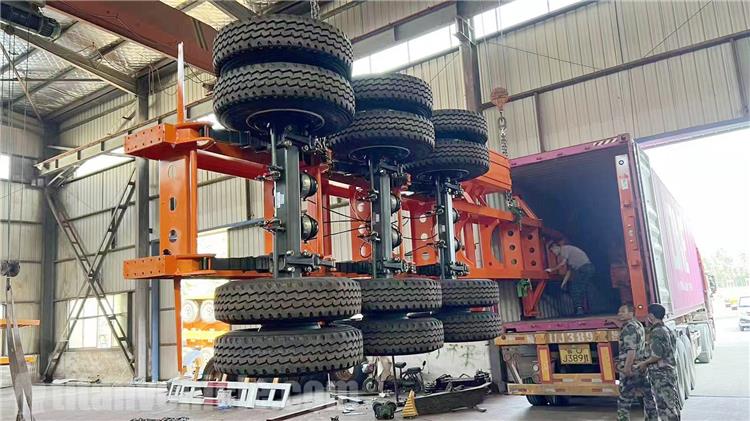 Tri Axle 40 ft Skeletal Trailer for Sale In Kenya
Here is the final configuration as confirmed by the customer.
Skeletal trailer are designed for maritime container and sea freight transport tasks and combine both safe and rapid container handling. TITAN 40ft skeletal trailer possesses a long service life even under the tough conditions that a 40 ft skeletal trailer for sale has to face on a daily basis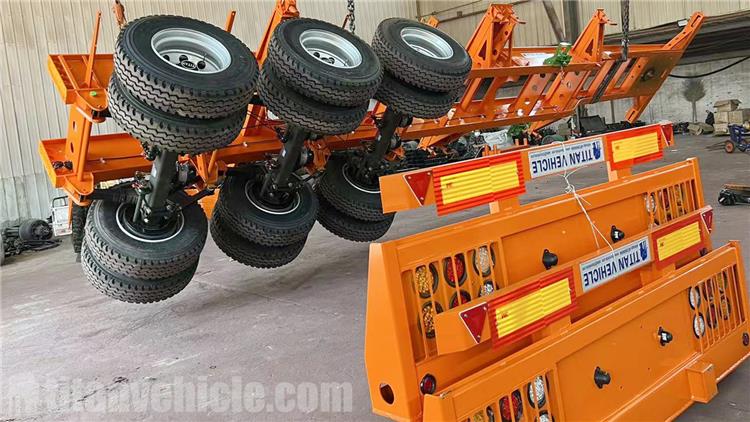 Tri Axle 40 ft Skeletal Trailer for Sale In Kenya
The frame of skeletal semi trailer for sale.
The container trailer chassis frame part is the main load-bearing part, which is composed of the beam, side beam and floor.
The thickness of the skeletal semi trailer for sale beam part depends on whether the thickness is an international standard. The international standard for the frame of the skeleton car is 14/8/16 mm. The intermodal trailer material of the steel plate in the middle of the trailer skeleton beam is Q345B or manganese steel with a thickness of 8mm.
Axle of the skeletal semi trailer.
The axles of the 12m multi-function china skeletal trailer for sale are divided into three types: 13 ton coil carrier trailer axles, 13 ton axles + 16 ton skeletal semi trailer brake system axles, 16 ton axles.
The axles of the skeletal semi trailer are 13 ton skeletal semi trailer axles + 16 ton brake system axles. The braking performance is better, and the braking distance is shortened by more than 5 meters.

Tri Axle 40 ft Skeletal Trailer for Sale In Kenya
Tire of the skeletal semi trailer.
The intermodal chassis for sale uses a vacuum tire with better heat dissipation performance, the model is 12R22.5.
The TITAN skeletal semi trailer uses factory-made, wear-resistant tires. On Chinese highways, TITAN intermodal chassis for sale tires can reach more than 300,000 kilometers.
Suspension of skeletal semi trailer.
The suspension of the TITAN skeletal semi trailer is made of special high-strength rigid steel, with a thickness of 6mm. The middle pin is 70mm in diameter. Stronger than suspensions in many factories.
And never blindly recommend semi trailer. Recommend the most suitable skeletal trailer for sale and configurations for customers, and strive to make customers receive the most satisfactory semi trailer. If you are in the transport industry and are interested in trailers, please feel free to contact us, we will customize the most suitable trailers for you according to your needs.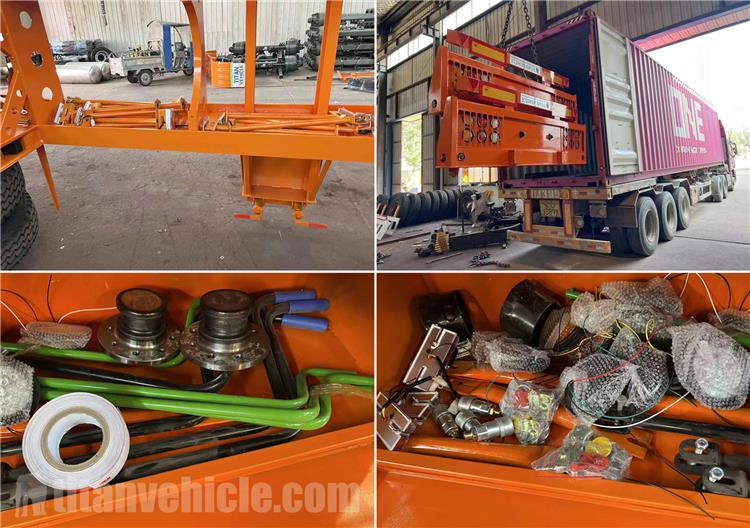 Tri Axle 40 ft Skeletal Trailer for Sale In Kenya
You can learn about different types of flatbed semi trailer, such as 2 axle flatbed semi trailer,3 axle container semi trailer,4 axle 40ft flatbed semi trailer, etc. As well as the process, testing, packaging and customer feedback, etc.
This kind of semi trailer was designed with lots of advantages and features. If you want to get more information, please don't hesitate to make contact with us.