40Ft Low bed Trailer Truck Price: 17500 USD
As a special tool for large-scale transportation, the 80-ton low-bed semi-trailer has the characteristics of high transportation efficiency and safety, and is widely used in modern logistics transportation.
TITAN 40ft low bed trailer truck is the best option for customers to transporting the heavy eqquipments, and the loading capacity is up to 80 tonnes.
This TITAN 40ft low bed trailer truck has a special design, that is the gooseneck is he same wide as the working plarfom, the advantage of this design is, it allowed the cargo place on the gooseneck part, which can effectively extend the working platfom of the 40ft low bed trailer truck.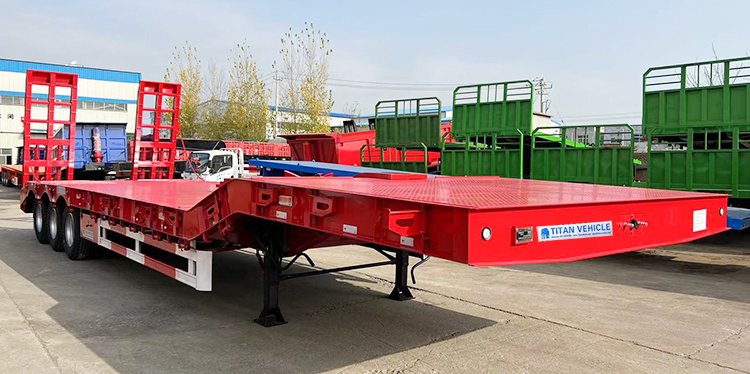 40Ft Low bed Trailer Truck | 3 Axle Low Bed Truck Trailer for Sale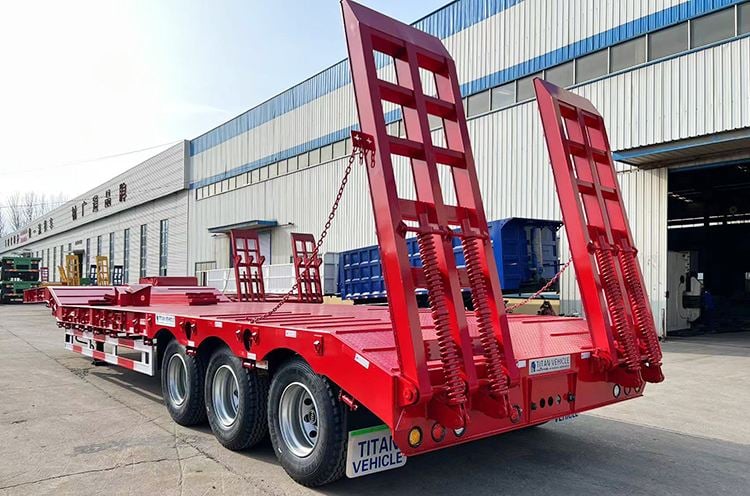 40Ft Low bed Trailer Truck | 3 Axle Low Bed Truck Trailer for Sale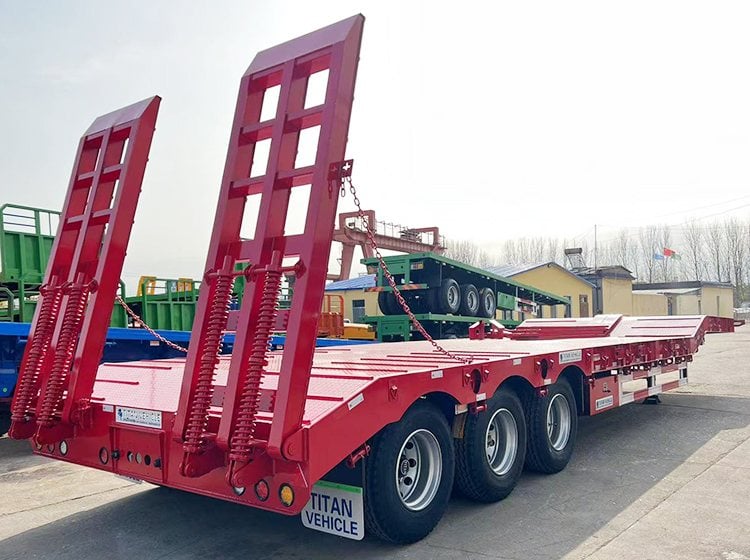 40Ft Low bed Trailer Truck | 3 Axle Low Bed Truck Trailer for Sale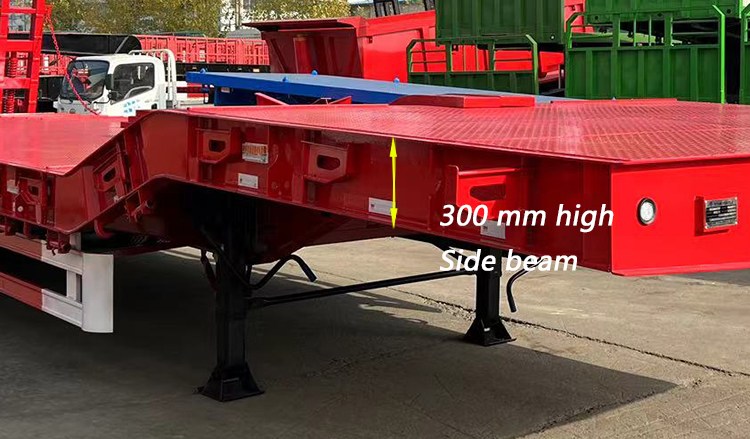 40Ft Low bed Trailer Truck | 3 Axle Low Bed Truck Trailer for Sale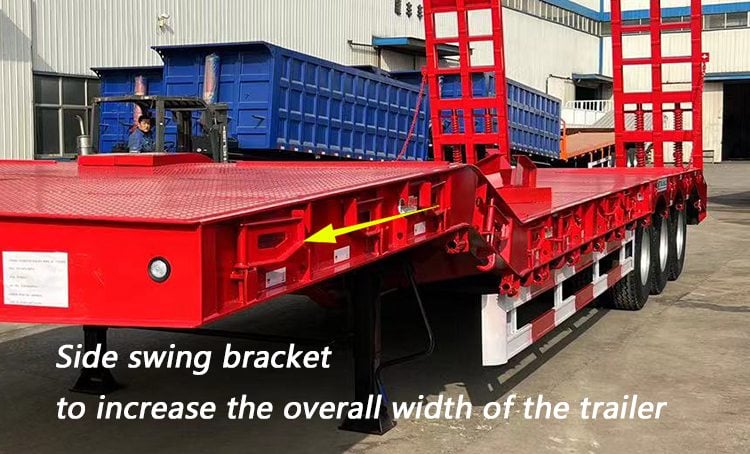 40Ft Low bed Trailer Truck | 3 Axle Low Bed Truck Trailer for Sale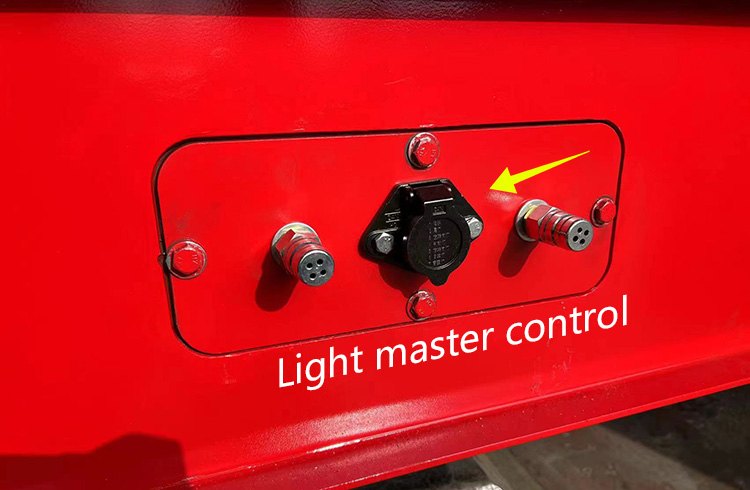 40Ft Low bed Trailer Truck | 3 Axle Low Bed Truck Trailer for Sale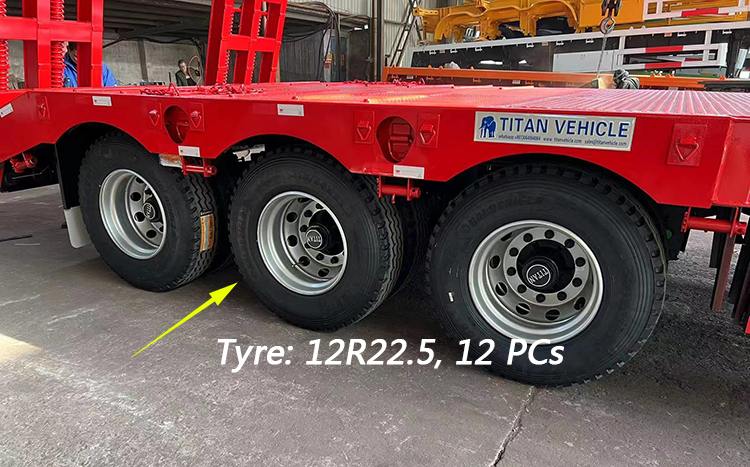 40Ft Low bed Trailer Truck | 3 Axle Low Bed Truck Trailer for Sale
40Ft Low bed Trailer Truck Specification:
Overall dimension: 13000mm * 3000mm *3400mm
Loading capacity(T):80t
Axle: 3 axle
Rim: 8.0-20
Tire: 16units, 12.00R22.5
Suspension: Mechanical suspension
Ramp: Spring ramp
Video of 40Ft Low bed Trailer Truck