Description:
Water trailers farm water tank semi trailers semi water tanker trailers for sale
TITAN water tank trailer 's cross-section of the tank is international standard small circle arc so that the stress of tank is more uniform and stronger.The thickness of plate can meet international standard.The tank structure is low in center of gravity and excellent in stability.The heel protection facility is installed on top of tank to improve safety of vehicle.The loading and unloading system is designed according to European standard ,being safe and environment friendly.The ladder and roof walkway are design for skid resistance.The back protection material is high-strength steel,the distance of which is large to prevent from drilling and collision in order to improve safety of vehicle.
Every details considered fastidiously and every producing process is supervised carefully and controlled effectively by our excellent quality testing personnel.Strict quality control enable we produce the perfect tanker trailer to meet your needs and make benefits for you.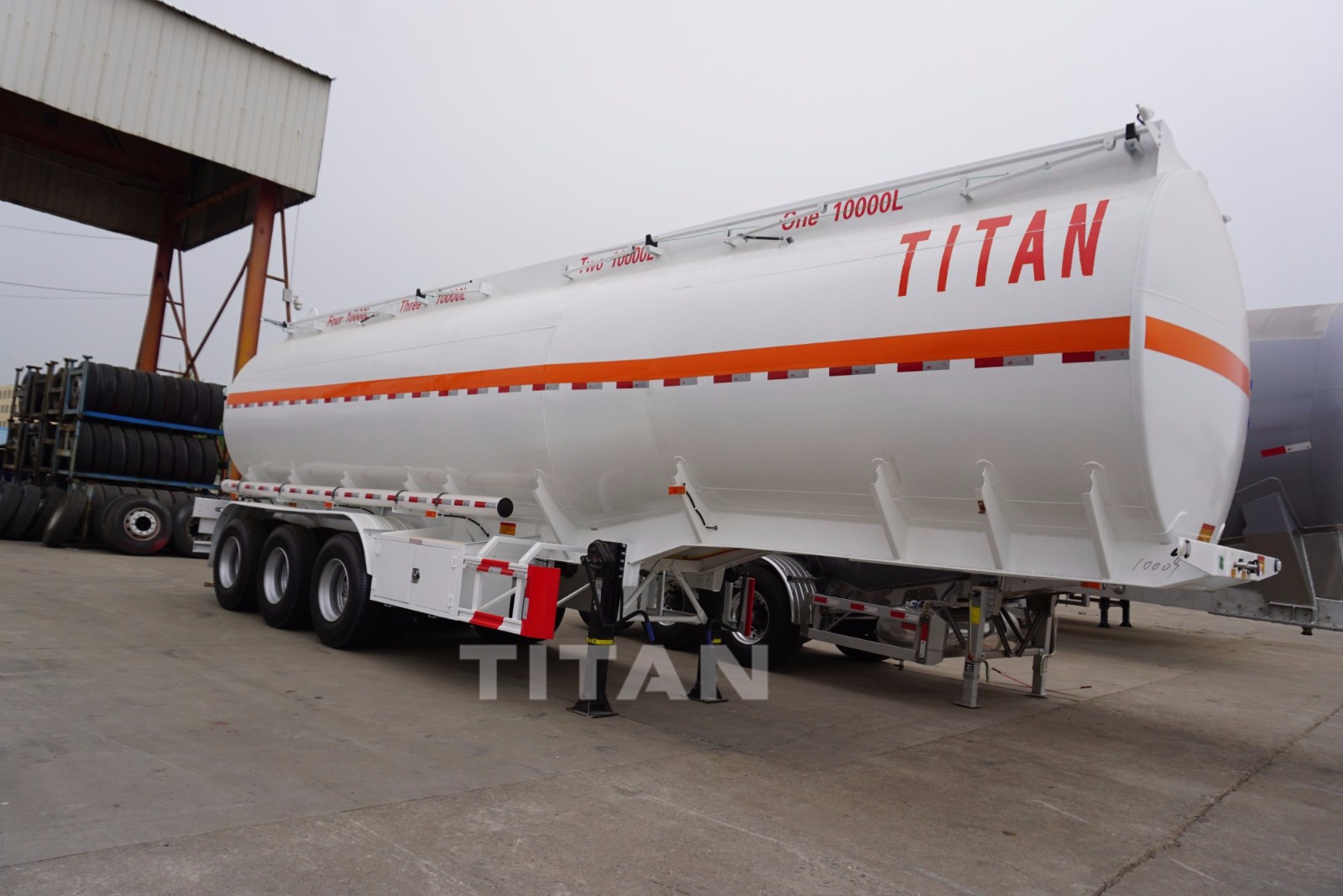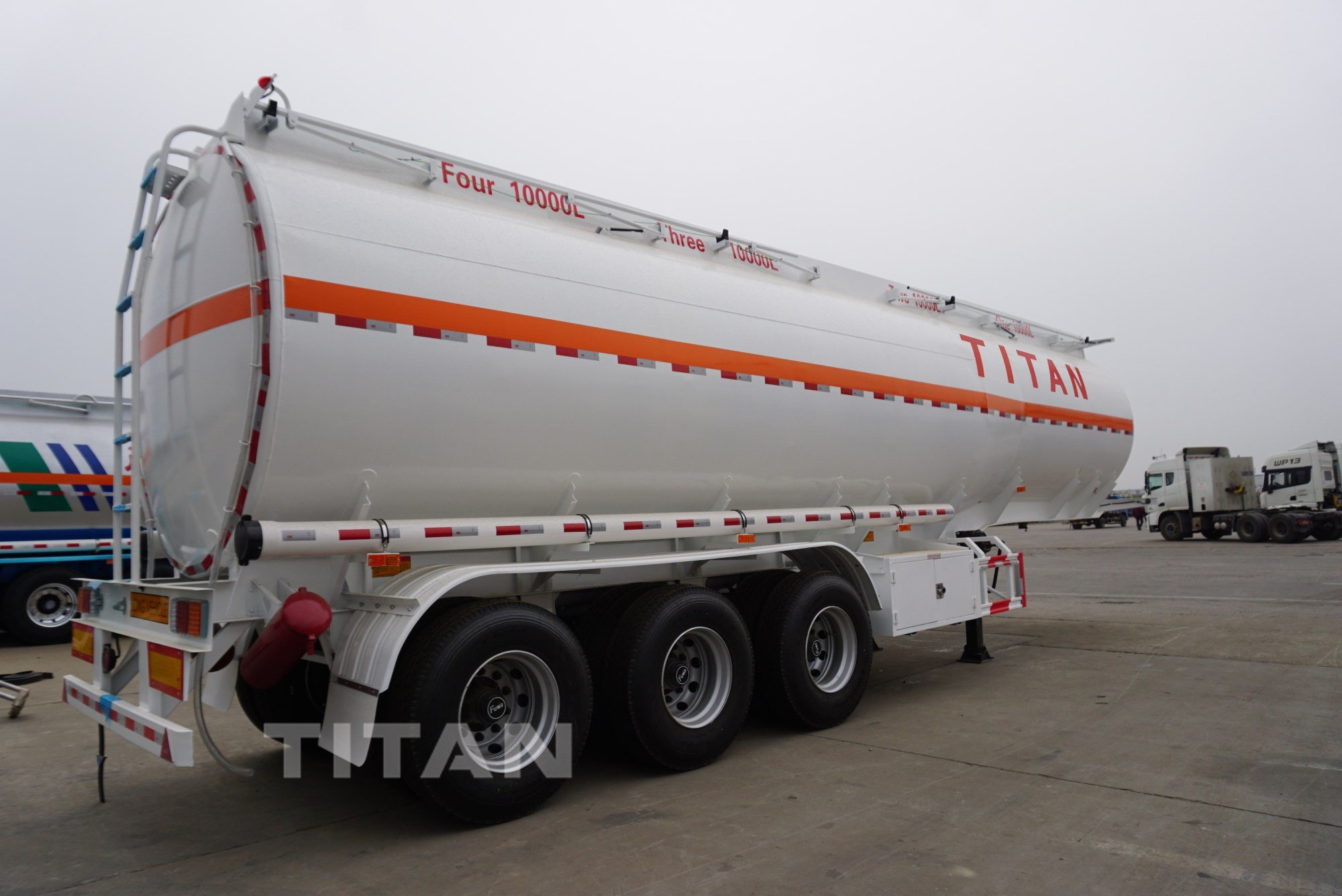 Brand: TITAN water tanker trailer
Dimensions: 11600 mm(Length) x 2500 mm(Length) x3750mm(Height)
Tank Capacity: 42,000 liters
Tank Material: carbon steel
Compartments: 1 to 7 compartments, based on customer needs
Discharge: 3" or 4" ball valves
Discharge Pipes: 4" rubber hose, 2 units, 6 metre/each
Ladder: The tank is equipped with a front or rear ladder to facilitate the arrival to manholes.
Main Beams: Q345B steel fabricated I beams.
Landing Gears: JOST C200
Axles: 3 axles, 13T
Suspensions: Mechanical suspension
Brake System: WABCO
Advantages of TITAN water tanker trailer
1. Best steel material,Good mechanical properties, reliable welding, high strength and light weight
2. Lightest weight,the high strength steel tank is greatly reduced, and the frame is optimized for different road conditions.
3. Unique structure
4. High volume rate
5. Low residual rate, cost-saving and efficiency improvement.
Through this video, you can learn about different types of fuel tanker trailers, as well as the process, testing, packaging and customer feedback, etc.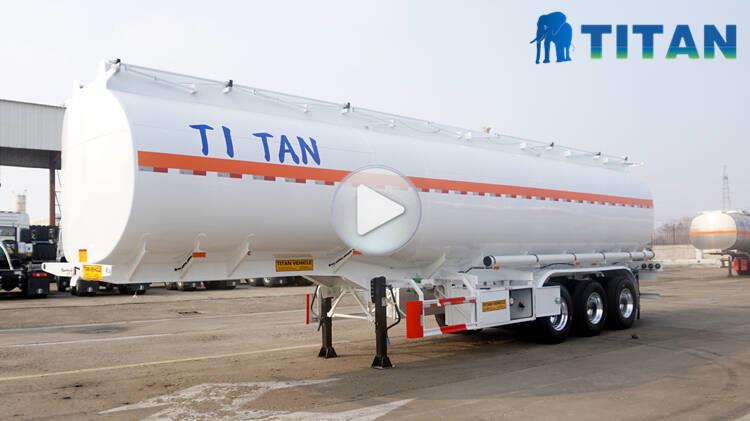 Welcome to leave your inquiry! We will provide more details, price, catalog, drawing, videos for you!