Oil tanker semi trailer crude oil tanker trailers oil tank semi trailer oil tanker for sale
---
TITAN produces 45000 Liters oil tanker semi traileris used to transfer diesel fuel, petrol, crude oil, edible oil, palm oil and liquid bitumen.TITAN manufactures high quality 45000 Liters oil tanker semi trailer normally for transport the gasoline, light diesel oil , petroleum and other non-corresive fuel properties, rarely impact rarely impact the damage for other components, widely used in various transportation units, gas stations and other logistic industries.
Competitive Advantages of TITAN 45000 Liters oil tanker semi trailer
Main frame is made of high strength low alloy steel, which can fully enhance its abilities of resistance to torsion, anti-seismic and anti-jolt, and meet the various loading requirements.

The tanker can be produce with 1 compartments to 7 compartments according to customer demand

Axles: The axle can be selected in different famous brand of BPW and FUWA . domestic and overseas. Also, the ABS system can be optional with Haldex and WABCO etc., can be greatly increase the stability and safety.

Mechanical suspension and air suspension series optional.

Single tire or double tire is optional
Specification- TITAN Fuel Tanker Trailer
Brand: TITAN 45000 Liters oil tanker semi trailer
Dimensions: 12500mm(Length) x 2500 mm(Length) x 3900mm(Height)
Tank Capacity: 45000 Liters oil tanker semi trailer
Tank Material: Q235B carbon steel
Compartments: 1 to 7 compartments, based on customer needs
Discharge: 3" or 4" ball valves
Discharge Pipes: 4" rubber hose, 2 units, 6 metre/each
Ladder: The tank is equipped with a front or rear ladder to facilitate the arrival to manholes.
Main Beams: Q345B steel fabricated I beams
Landing Gears: Jost two speed landing gear, driver side crank
Axles: 3 axles, 13T/16T, FUWA/BPW/TITAN
Suspensions: Merchanical suspension or air suspension
Brake System: WABCO
Tires: Single tires or double tires
Details of TITAN 45000 Liters oil tanker semi trailer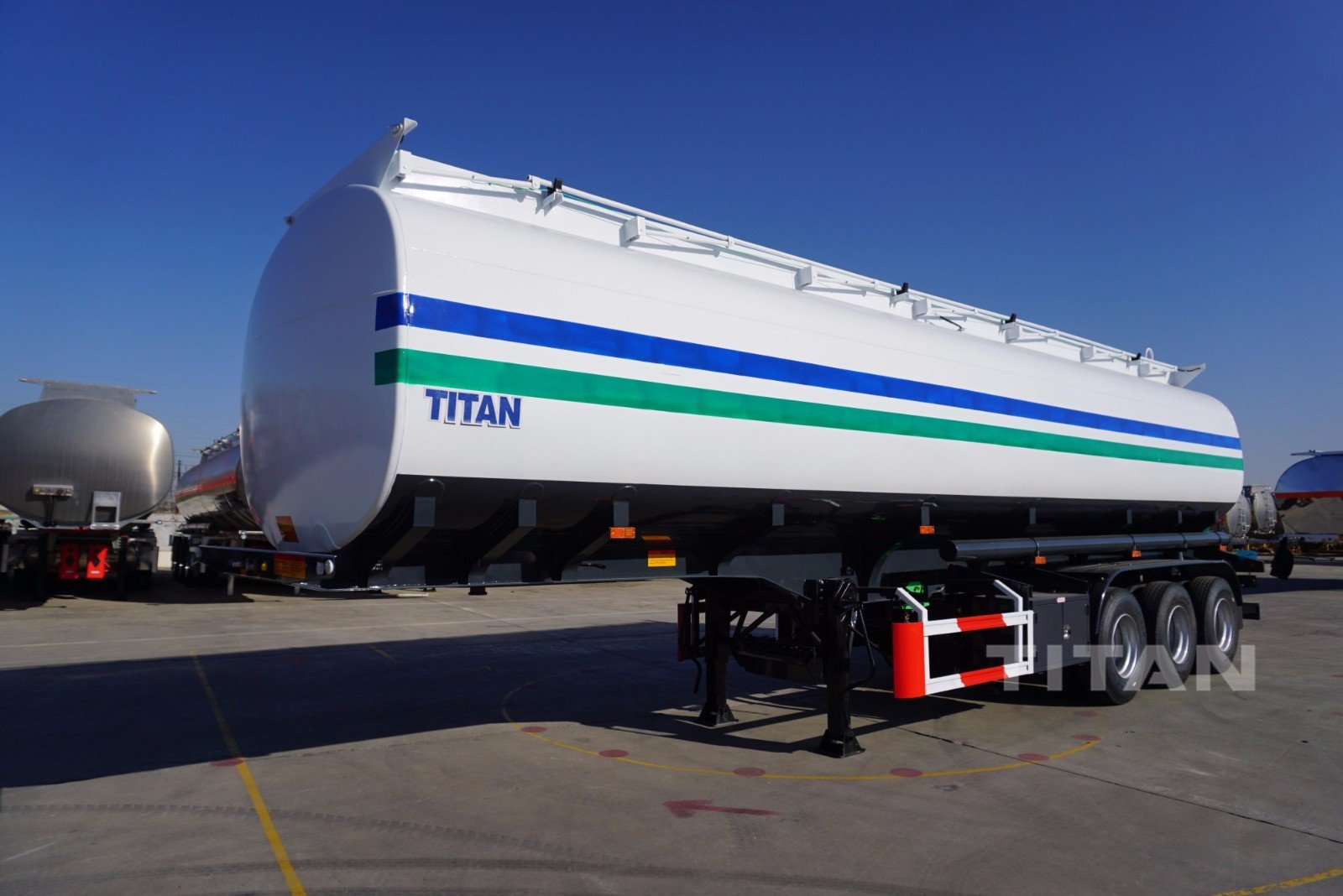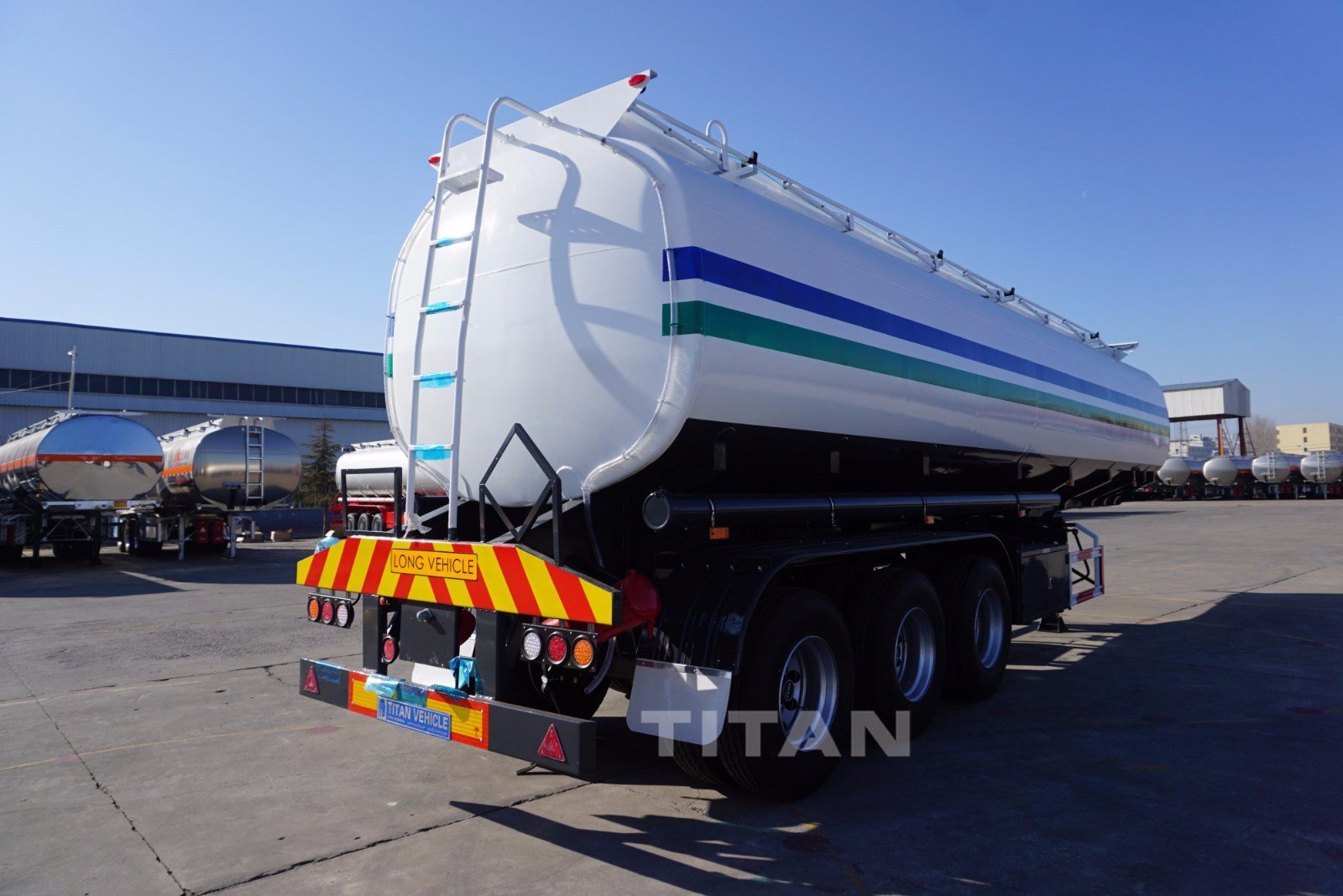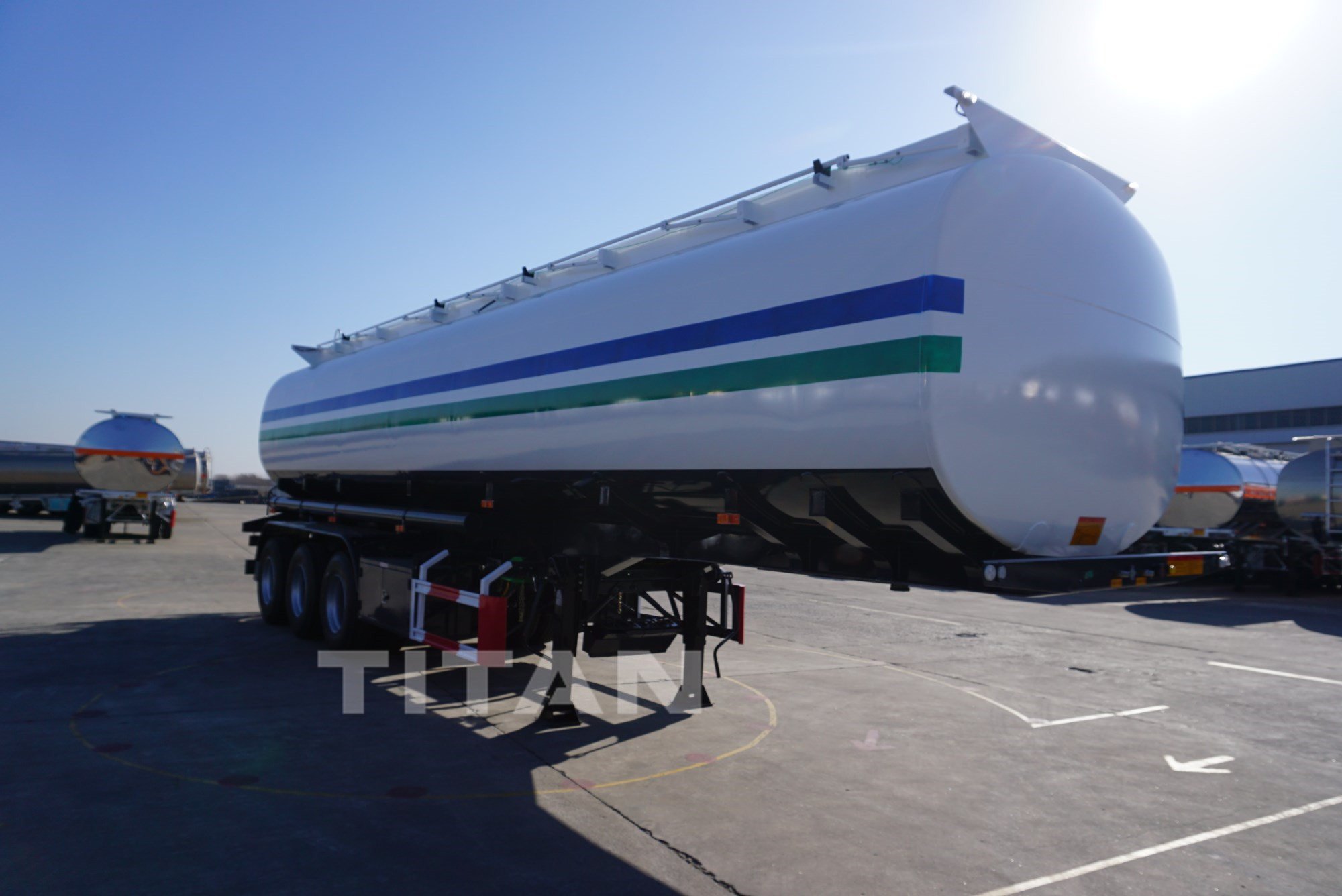 TITAN professinoal engineering team will be ready to provide you with a set of well-integrated solutions that meets your transportation needs and your local regulartions. TITAN engineering team can communicate with you online to fully understand your needs, the solutions include the product design, product material, product drawings, product videos.
Video-TITAN Fuel Tanker Trailer
If you are interested, welcome to the inquire or online message! Please fill in your contact information and suggestions! Thank you!
We will meet the acme of perfection to serve and provide more details , price ,catalog,drawing ,video for you !
Orders for ready-made or custom-made trailers are welcome!