5 Axle Dump Truck Trailer Price: 20500USD
For the new 5 axle dump truck trailer, this 5 axle dump truck trailer has a loading capacity of 60-120 tons. Axle brand, tire brand, model can be customized according to your preferences.
The frame and rail of the 5 axle dump truck trailer are welded with high quality manganese plates, and the container has dustpan and rectangle.With high strength, strong lifting force, stiffness, toughness, strong bearing capacity, no permanent deformation.
Sophisticated technology: the main components are processed by advanced equipment, the longitudinal beam is fully automatic submerged arc welding, and the wheel shaft and steel spring are precisely assembled by the assembly machine.‹Get Quotation›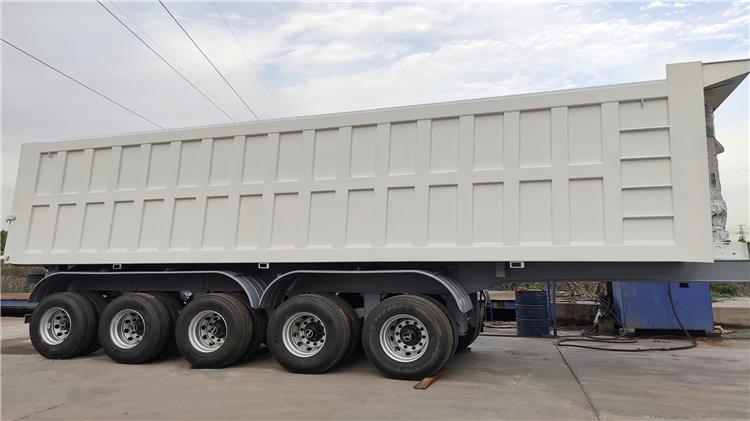 Price of 5 Axle Dump Truck Trailer for Sale | Dumper Semi Trailer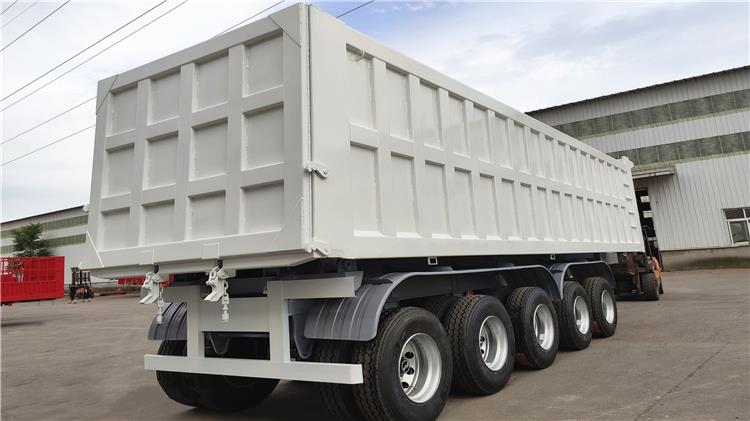 Price of 5 Axle Dump Truck Trailer for Sale | Dumper Semi Trailer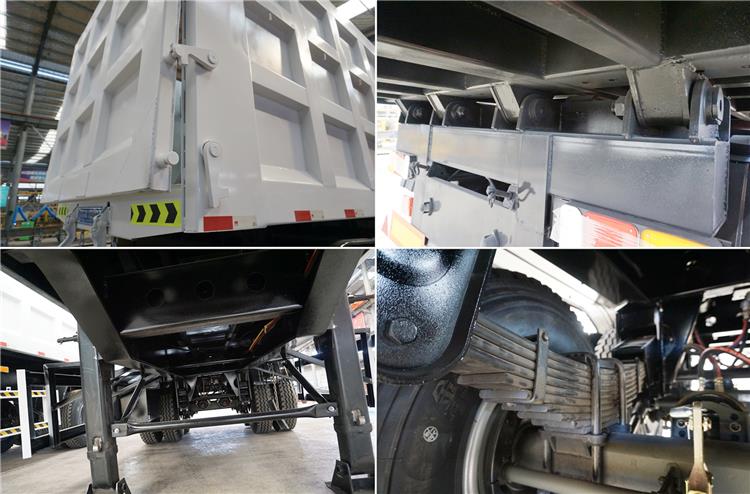 Details of 5 Axle Dumper Semi Trailer
Specifications of Dumper Semi Trailer:
Dimension: 10845mmx2500mm x3800mm ( inside dimension )
Total volume(ton): 80Ton
Side wall thickness: 4 - 6mm
End plate: 8mm
Lifting System: Full set of HYVA lifting cylinder
Axle: 5 Axle, 13T, FUWA
Rim: 8.0-20 or 9.00-20
Tire: 12R22.5
Suspension: Mechanical suspension
Spring leaf: 90(W)mmx13(Thickness)mmx10 layers
Kingpin: JOST brand 2.0 or 3.5inch(bolted or welded type)
Landing gear: JOST brand
Main beam: Height: 480mm-500mm, Upper plate: 16mm-25mm, Middle plate: 12mm-20mm, Lower plate: 18mm-25mm, Material: T700 steel.
Bottom Platform: 4-6mm thick checkered plate
ABS: Optional
Valve: WABCO valve
Light: LED light (specially intended for oversea markets)
Voltage: 24V
Tool box: 1 set
Painting: Sandblasted, anti-rust chassis surface is available with 1 layer of anticorrosive primer and 2 layers of top coats.
Different Types of Dump Truck Trailer
There are four types of semi trailer tipper: rear dump semi trailer, U shape dumper semi trailer , flatbed dump trailer, side tipper trailer for sale, 20&40 feet container tipper semi trailer.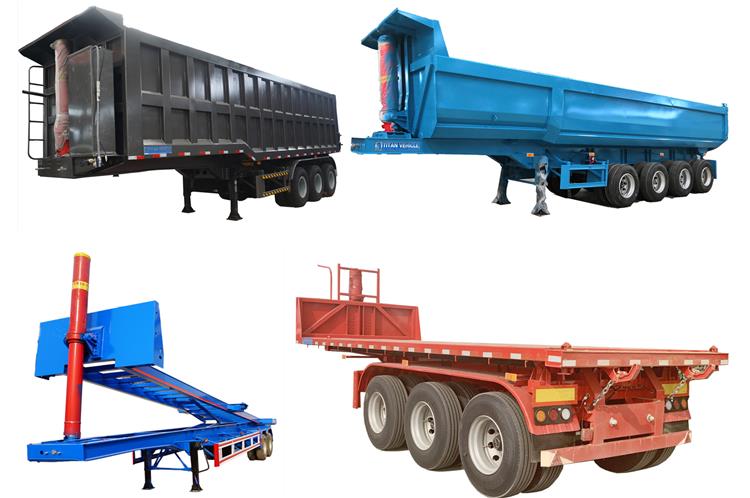 Through these videos, you can learn about different types of semi tipper trailers, as well as the process, testing, packaging and customer feedback, etc.