50000 liter semi trailer tanker semi trailer fuel tank semi fuel tanks semi tankers for sale
TITAN semi tankers is used for liquid cargo transportation, such as Gasoline, Diesel oil, Crude oil, Lubricating oil and other liquid cargo.The best quality oil/fuel tank trailer can realize the mechanization of loading, unloading, transportation and storage, which not only saves the labor force, but also saves the packaging materials and the transportation cost.
The volume varies of semi trailer fuel tank widely from 10 cube meters to 70 cube meters, we can manufacture it according to your needs. The axles can be Fuwa / BPW with different ton nages by your need with price differences.The suspensions can be Air suspension, mechanic (leaf spring suspension), bogie suspension, etc. The tanker inside can be isolated compartments or single compartments by your needs
Specification- TITAN semi trailer fuel tank
Brand: TITAN semi fuel tanks
Dimensions: 12100 mm(Length) x 2500 mm(Length) x3900mm(Height)
Tank Capacity: 50,000 liters
Tank Material: carbon steel
Compartments: 1 to 7 compartments, based on customer needs
Discharge: 3" or 4" ball valves
Discharge Pipes: 4" rubber hose, 2 units, 6 metre/each
Ladder: The tank is equipped with a front or rear ladder to facilitate the arrival to manholes.
Main Beams: Q345B steel fabricated I beams.
Landing Gears: JOST C200
Axles: 3 axles, 13T
Suspensions: Merchanical suspension
Brake System: WABCO
Details of TITAN semi trailer fuel tank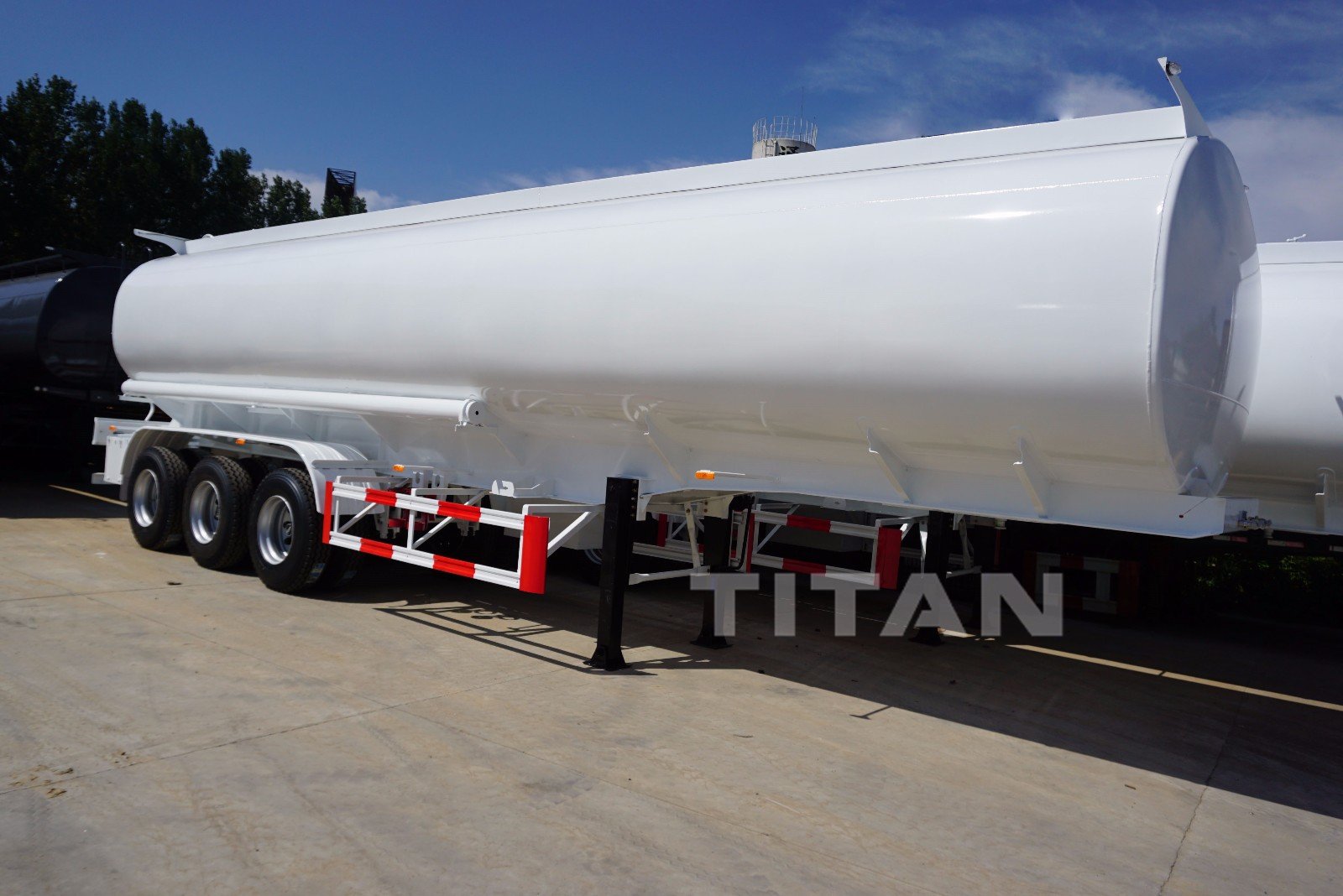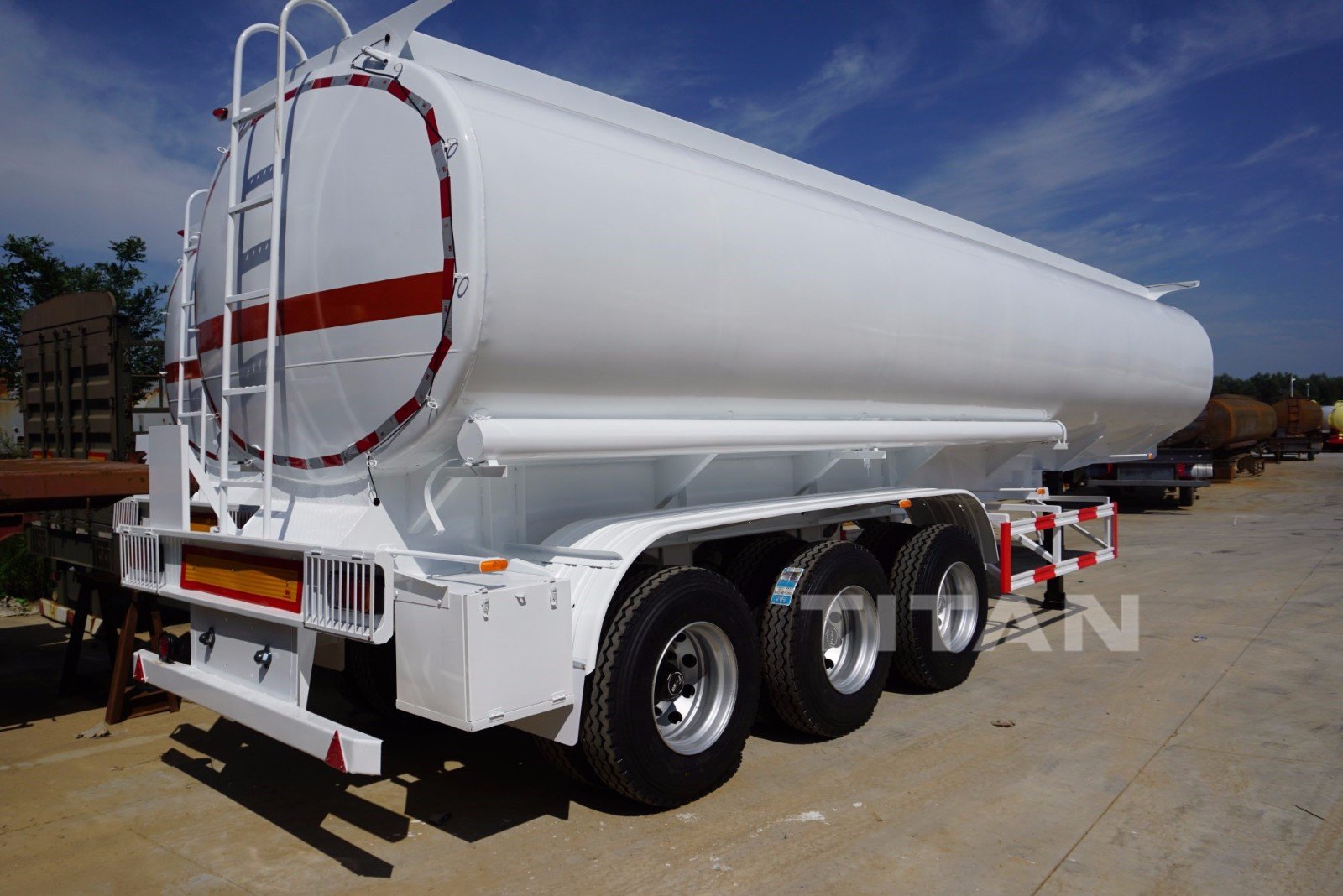 TITAN prepares the most inspection equipment and keeps the inspection as precise as possible, All the semi trailer have passed the tank body's pressure and sealing test before they come to our customer.
The hydrostatic test is one of the pressure tests.We should try out all the tank trailer before using , it is a critical step to test the macro strength of the tanker (whether cracks occur, whether it is deformed too much) and check all sealing points and the sealing condition of the welding.
Titan Vehicle has designed and manufactured the highest quality fuel tank trailer, aluminum tanker truck trailer, 45000-liter stainless steel tank,37,000 liters Oil tanker,6 compartments Oil tanker,aluminium alloy fuel tankers, heavy fuel oil truck tanker.
Video- TITAN 55000 liters Fuel Tanker Trailer
If you are interested, welcome to the inquire or online message! Please fill in your contact information and suggestions! Thank you!
We will meet the acme of perfection to serve and provide more details , price ,catalog,drawing ,video for you !
Orders for ready-made or custom-made trailers are welcome!