Monoblock Tanker Trailer Price: 15300USD
60000 liters monoblock tanker trailer for sale are divided into two types: transport oil tankers and add fuel tankers according to different functions. It is widely used in the transportation of petroleum, gasoline and its derivatives.
60000 liters monoblock tanker trailer are just a collective term for all these types of fuel tankers for sale, and they are called differently in different places, depending on the configuration of the medium being transported.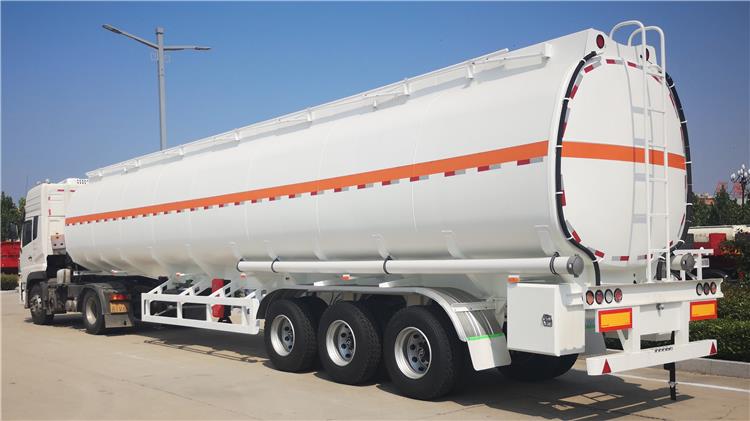 60000 Liters Monoblock Tanker Trailer for Sale In Tanzania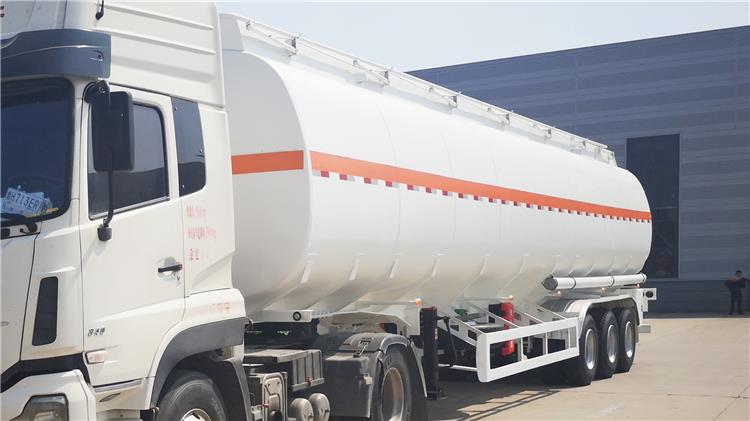 60000 Liters Monoblock Tanker Trailer for Sale In Tanzania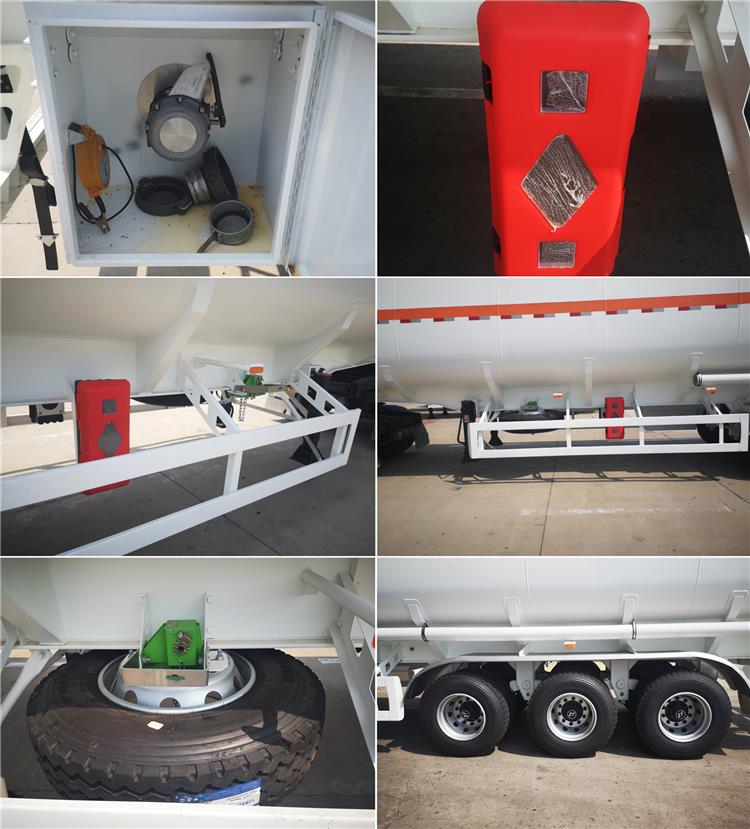 60000 Liters Monoblock Tanker Trailer for Sale In Tanzania
Specification of Monoblock Tanker Trailer:
Dimension: 13920mm * 2550mm *3750mm
Tare Weight (semi trailer): About 8000-12800kg
Total volume(L): 60000 Liters
Tank Body Material: Q235 carbon steel
End plate: Q235 carbon steel
Manhole Cover: Carton steel
Bottom Valve: Aluminum API Pneumatic Bottom Valve
Compressor: BOHAI 10m³/12m³ or other brands
Discharging Valve: Diameter is 3 or 4 inch
Compartments: Single Compartment
Discharging Pipe: 4 inch rubber hose,2pcs,6m/each
Cat Walk: With (common model or special design)
Main beams: Welded design or special design I beam, connected by bolts and nuts Q345 carbon steel material
Axle: 3 axles,13T,FUWA
Landing Gear: JOST(D200T) or China brand 28T
Kingpin: JOST 2.0 or 3.5 inch bolt-in king pin
Suspension: Mechanical suspension
Leaf Spring: 90(w)mmx13(thickness)x10layers or 10mm x12mmx12 layers
Pneumatic Braking System: WABCO RE 6 relay valve; T30/30+T30 Spring brake chamber(TKL brand); 45L air tank
Rim: 9.00-22.5Chinese brand
Tire: 12.00R22.5
ABS: Optional
Painting: Sandblasted, anti-rust chassis surface is available with 1 layer of anticorrosive primer and 2 layer of top coats.
Accessories: One standard tool box
Shipping Terms: By bulk cargo, RORO or 40HQ containers
Packaging of
Monoblock Tanker Trailer
Generally, 60000 liters monoblock tanker trailer can reach customers after 7-25 days of transportation; we will do an excellent job to protect the semi tanker trailer from the seawater before transport.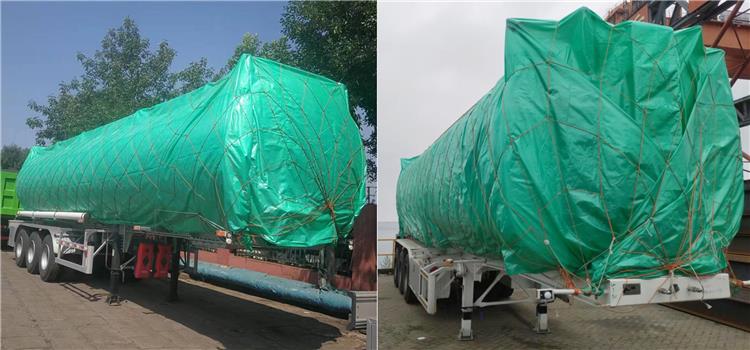 Through this video, you can learn about different types of fuel tanker trailers, as well as the process, testing, packaging and customer feedback, etc.