60T Gooseneck Semi Trailer Product Description:
Gooseneck semi trailers on our online store offer a smooth behind the wheel experience when hauling intense loads. Since these trailers attach to the rear axle area of towing vehicles, this configuration promotes better weight distribution during transit. Gooseneck trailers give you the opportunity to make narrow turns, stay balanced when driving on uneven terrains and carry heavier loads.
TITAN brand 60t gooseneck semi trailers are available in a variety of styles. Basically, almost all TITAN trailers available in bumper pull or pin ring versions can be purchased in 3 axle gooseneck trailer versions. This includes our garden tool trailer, car trailer,anstertrailer,sino truck and mudguard equipment trailer line.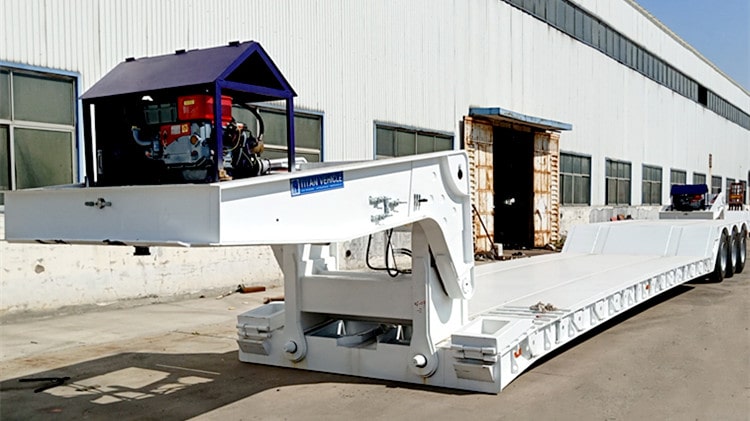 3 Axle 60T Gooseneck Semi Trailer for Sale in Nigeria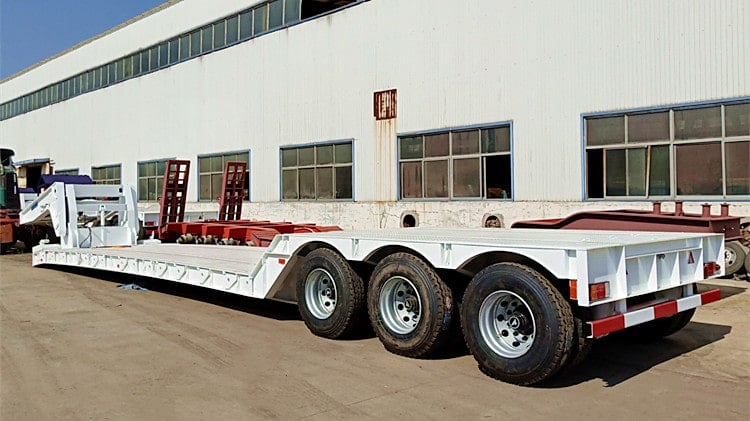 3 Axle 60T Gooseneck Semi Trailer for Sale in Nigeria

3 Axle 60T Removable Gooseneck Trailer for Sale in Nigeria
Specification:
Dimension: 15800mm x 3000mm x 2500mm
Loading capacity(T): 50-150T
Axle: 3 axle
Tire: 12 units, 8.25R20/10.00R20/11.00R20/12R22.5
Suspension: Mechanical suspension or air suspension
Spring leaf: 120(W)mmx16(Thickness)mmx10 layers
Kingpin: JOST brand 2.0 or 3.5inch(bolted or welded type)
Tare weight: About 9.5-19T
Main beam: Height: 500mm; Width: 230mm; Side beam: 250 I-beam 10/8/10; Material: HG60 high-strength steel.
Bottom Platform: 5mm thick, checkered plate
Hydraulic cylinder: 12KW diesel engine with hydraulic station
Ramp: spring or hydraulic type
ABS: Optional
Valve: WABCO valve
Light: LED light (specially intended for oversea markets)
Voltage: 24V
Tool box: 1 set
Painting: Polyurethane paint, with long service lift, and avoid the vehicle get rust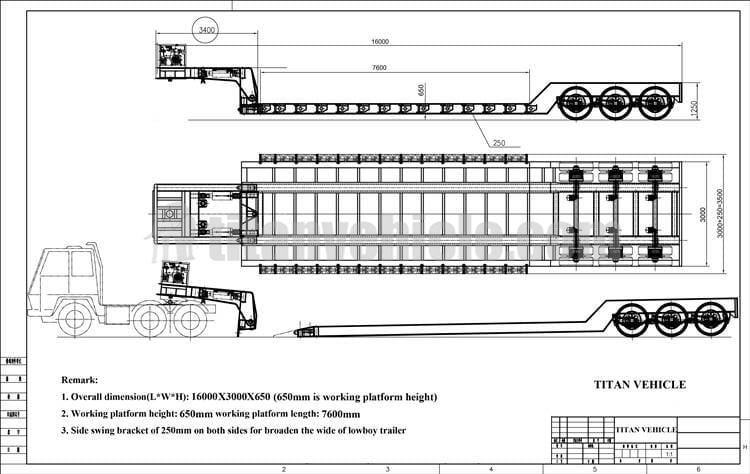 Through the video, you can know different types of 60T Gooseneck Semi Trailer , 3 Axle Gooseneck Trailer , Removable Gooseneck Trailer for Sale , anstertrailer , sino truck, etc.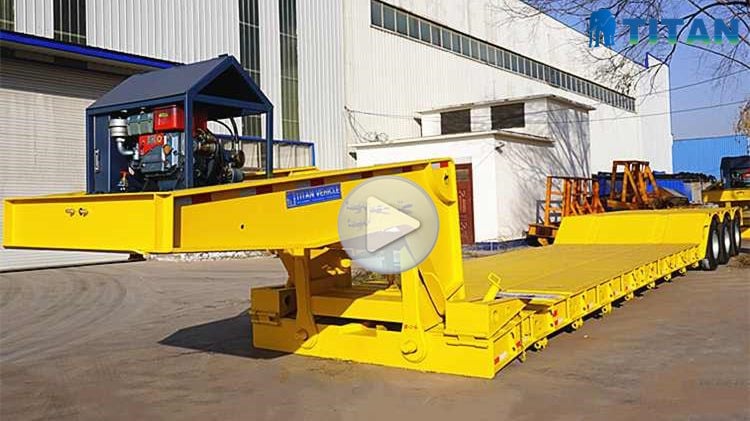 Please click "TITAN Removable Gooseneck Trailer" to get detailed video!
Welcome to leave your inquiry! We will provide more details, price, catalog, drawing, videos for you!