TITAN Chemical Sulphuric Acid Tank Trailer for Sale
TITAN Chemical Sulphuric Acid Tank Trailer, produced to transport the chemical liquid with single compartment, 5,000 gallon sulfate transportation solution. Also as the professional tanker trailers manufacturer, we can customized it for you according to your need. Like we can offer the Asphalt / Oil / Chemical / Acid / Crude Oil / Gasoline / Fuel / Petro / Liquid Petroleum / Petroleum tankers.
TITAN apply the most advanced welding machines and design concept to produce the acid tank trailer, also we'll consider the detailed environment of your country and the conditions locally. So the quality of the chemical acid tanker trailer are assured. This sulphuric acid tank trailer are all steel made, very strong.
For the Hydrochloric Acid Tanker, TITAN produce the most strong acid tank body to make sure the safety. We adop 5mm thick steel to weld the tankers, also use special design, like the 10 pcs strengthened steel ring to reinforce the Dilute Sulfuric Acid tanker trailer. To keep the Nitric Acid tanker safety, we use the stainless steel emergency bottom valve also the discharge valves, this type is anti-corrosion, so it can make the chemical tanker trailers to have long service life.
Specification
-19 cbm volume
-5mm tank thickness
-One compartment
-Stainless steel discharging valve
-Stainless steel Bottom valve
-3 units, FUWA axles, 13t
-Spring suspension
-JOST landing leg
-WABCO braking valve
-12 units, 12R22.5 tires, Triangle Brand
Photo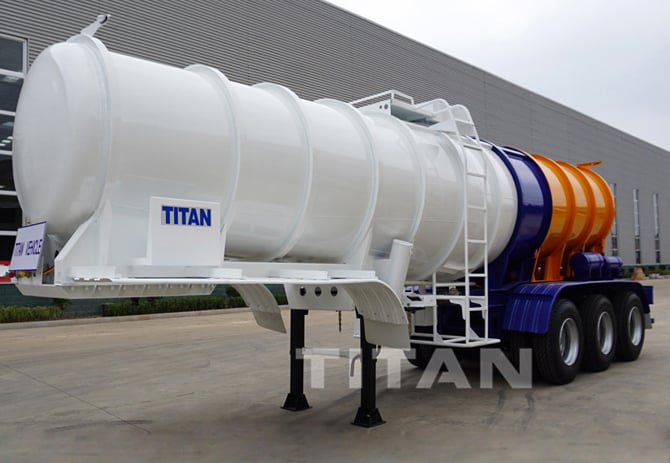 19cbm surphuric acid tanker trailer -www.titanvehicle.com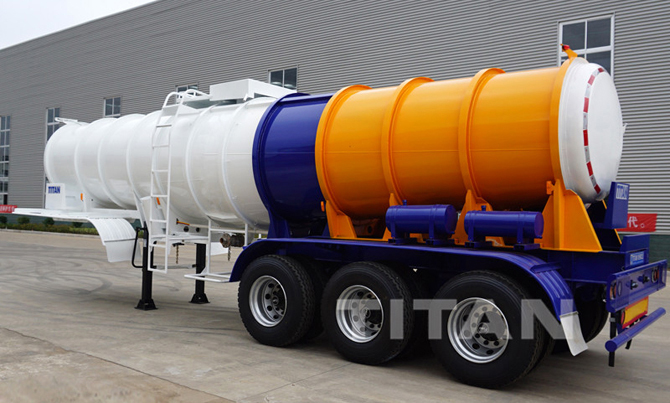 19cbm chemical acid tanker trailer -www.titanvehicle.com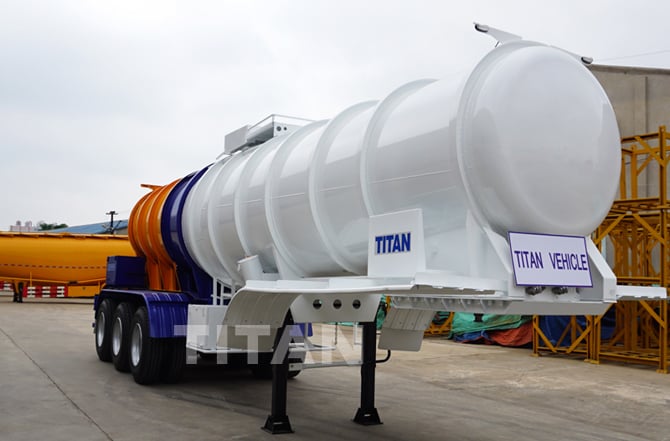 Tri-axles surphuric acid tank trailer -www.titanvehicle.com
Video
If you're interested, please send us your inquiry or online message! Please fill in your contact information here.
We will provide you the detailed quotation, drawing or videos for your reference!