Product Description:
Trailer concrete mixer truck just as the name suggested, a trailer with a huge round drum at the back.
The drum is used to mix concrete that is required for construction projects. concrete mixer trailer is usually to transport concrete from concrete batching plant to work it's in a long distance. Concrete mixer trailer for sale can feed, store, and discharge different types and grades of concrete to different construction projects.
During a long process of delivering concrete, the mixing drum is rotating constantly to avoid solidification and segregation in order to guarantee the quality of concrete. The capacity of trailer concrete mixer truck for sale we can supply is from 3m3 to 16 m3. If customers have special requirements of volumes, we also can produce.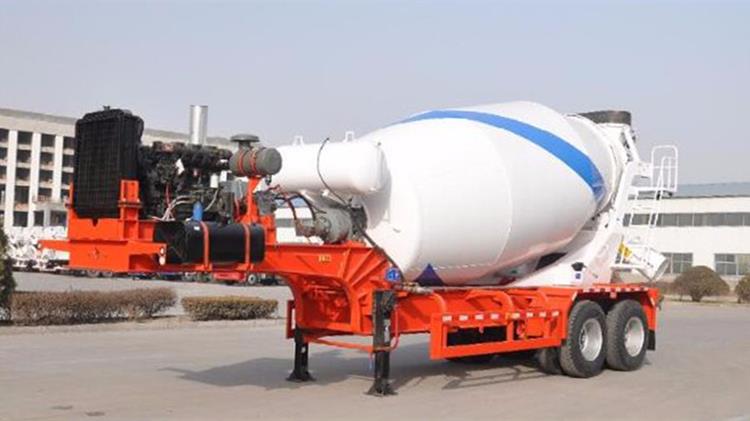 1.75 Cubic Yard Portable Cement Mixer Trailer for Sale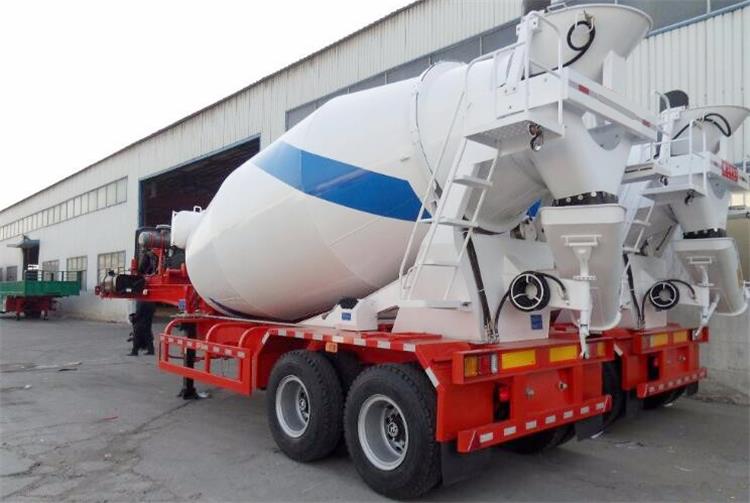 Cement Mixer Trailer for Sale with Best Price
Specification:
1. taking power device
The main engine take power method is mostly used in the trailer cement mixer; the drive shaft drives the engine power out and through the hydraulic system to drive the agitator cylinder to rotate during the feeding and transporting process, while the cement mixer trailer reverses rotation during discharging.
2. The hydraulic system and the speed reducer
Hydraulic system is mainly composed of hydraulic pump, hydraulic motor, radiator and high-pressure tubing. Its function is to transport the engine power into hydraulic energy by the hydraulic pump, then output as the mechanical energy through the motor, and finally reduced the speed by the reducer to supply power for mixing drum rotation.
3. The mixing device
The mixing device is composed of mixing drum, front-rear support and charge-discharge auxiliary parts and so on. The mixing cylinder is the loading container of concrete, its internal contains a set of double helix blades. When the cylinder rotates, the concrete spiral along the blade direction, constantly mixing and stirring in the process of ascension and turn. In the process of feeding and transporting, the mixing tank turns forward as clockwise, concrete will be mixed along the blade; when at the discharging process, the mixing tank rotates in an inverse direction, concrete outward along the blade for discharge to work sites.