Product Description:
TITAN Liquid tankers trailer mainly for fuel oil transportation ,Flammable liquid transportation ,Chemical liquid,Corrosiveness,Lubricating oil tank transportation, oxidizing goods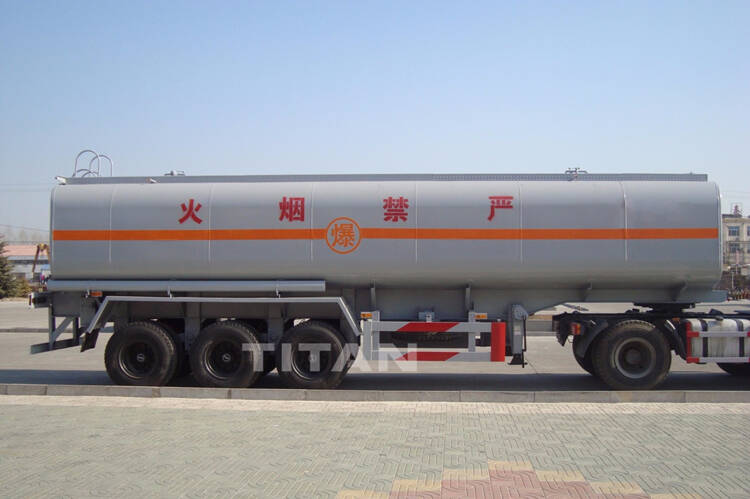 chemical transport tanker trailer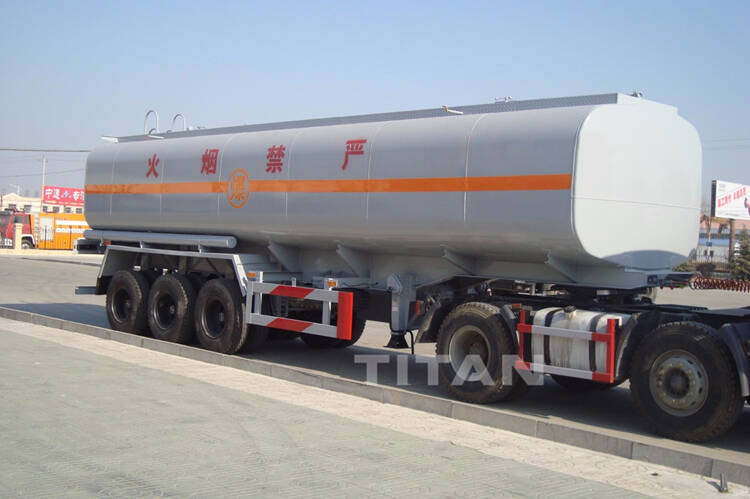 Advantage:
1.The tank adopts 6 mm thick quality steel plate according to the national standard.
2. The advanced butt welding technology is used in the tank, and the test of high pressure gas leakage after the forming of the tank makes the tank have the characteristics of high strength, stable center of gravity and safe and stable vehicle carrying.
3.The semi tankers and metal accessories have been shot peening, spraying polymer with primer and quality finish, strong adhesion, good corrosion resistance, uniform paint film, bright and lasting color, can withstand wet, dust, salt fog and other adverse environment, in the 5 year period of use will not occur cracking, peeling, fading and other problems, not only improve the beauty of the product It is also efective to prevent corrosion.
Specification:
Chemical transport tanker trailer :sodium hydroxide tanker trailer
Material: sodium hydroxide
density: 1.0~1.3g/ml
Capacity: 19.5~32.5m3
Weight:19.5~42.3Ton
Through this video, you can learn about different types of fuel tanker trailers, as well as the process, testing, packaging and customer feedback, etc.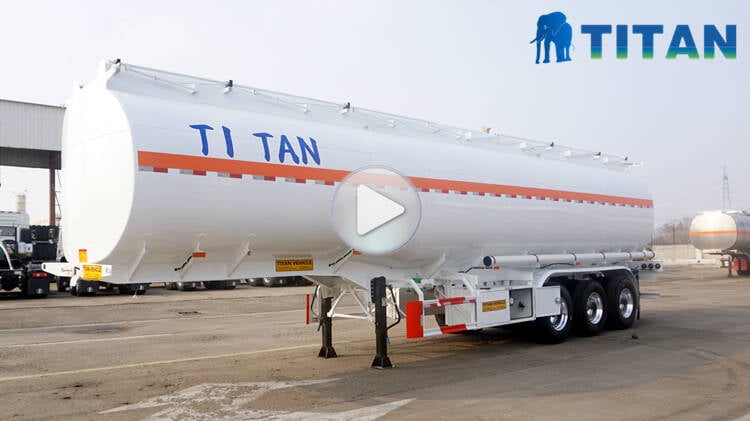 Welcome to leave your inquiry! We will provide more details, price, catalog, drawing, videos for you!