Front Loading Hydraulic Lowboy Trailer for Sale Product Description:
The mechanically detachable gooseneck frame is similar to the hydraulic lowboy trailer body frame, and both are symmetrical with respect to the longitudinal vertical center plane. And indirectly contact with the ground (supported by the ground). The front end of the gooseneck is connected with the traction saddle of the tractor through a traction pin. The relationship between the tractor and the gooseneck is that the tractor can rotate around the blood axis relative to the gooseneck. After being separated from the towing saddle, the tractor can be driven away from the semi trailer.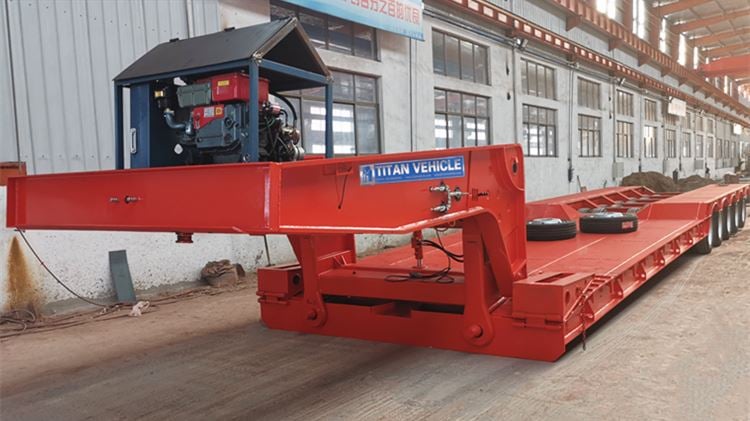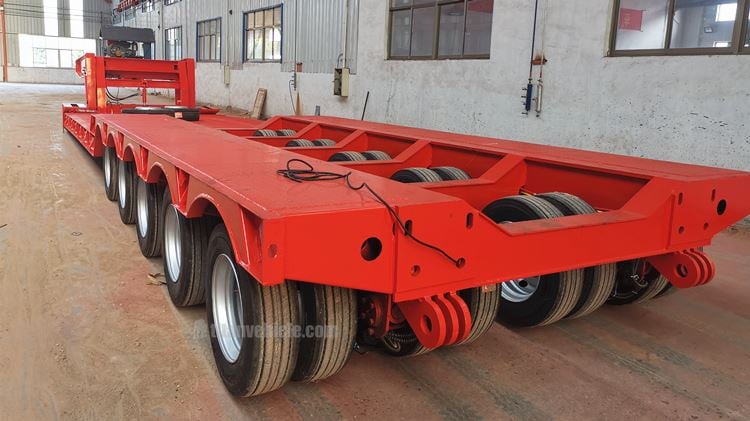 Specification:
Overall dimension:18000mm*3000mm*2200mm
Loading capacity: >150 ton
Axles:10 axles
Suspension:Heavy duty mechanical suspension
Tire:40 units
Kingpin: 90#
Brake system: WABCO valve
Electrical system: 24V, LED lights
Through the video, you can know different types of front loading hydraulic lowboy trailer , Hydraulic lowboy trailer , front loading low bed trailer, etc.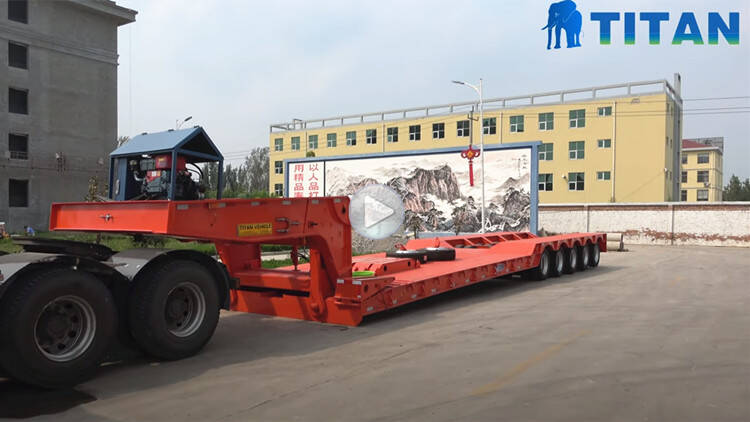 Please click "TITAN Removable Gooseneck Trailer" to get detailed video!
Welcome to leave your inquiry! We will provide more details, price, catalog, drawing, videos for you!