Product description:
Side Tipper semi trailer can be used in many other fields such as construction, agriculture, etc. They have different shapes and types, which are divided into side tipper trailer and rear tipping trailer.
Side Dump Semi Trailer is designed to fall sideways for a reason, and you may be forced to unload in areas where there is not enough space. You can use side tipper semi trailer to help save space. The load capacity of the side dump semi trailer may be greater than that of the rear tractor tipper trailer. Side Dump Semi Trailer suitable for large workplaces, side dump trailer maximum carrying capacity can reach 80-100tons.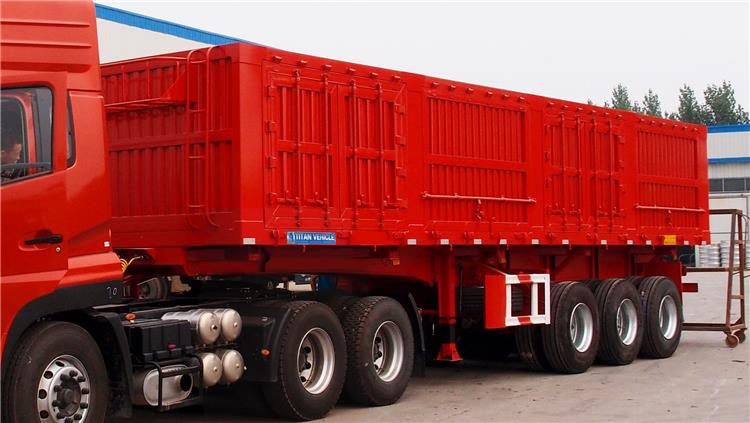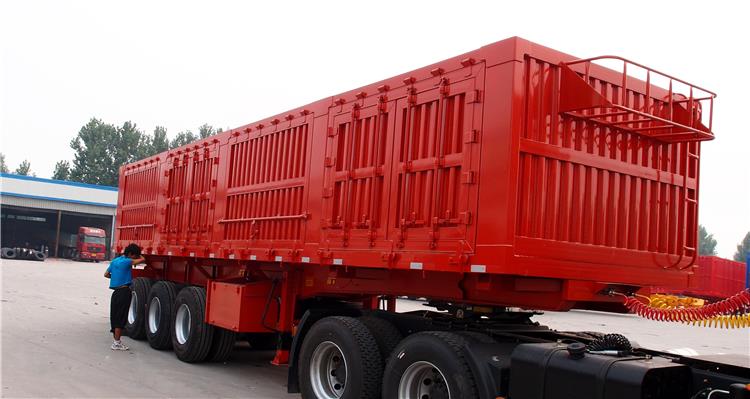 Advantage- TITAN side tipper semi trailer
1. Q345B high strength structure steel, automatic submerged arc welding throughout beams, and other cross-section main stringers structure for optimum carrying effect.
2. Well-known brand axles, suspension systems, high performance, and reliable to use, to ensure the good performance of the vehicle.
3. TITAN Side Dump Semi Trailer is equipped with a hydraulic cylinder, which is more reliable and more safety
4. We supply side tipper trailer with multiple customization options.

Specification:
Brand: Side Tipper Semi Trailer
Chassis: Heavy duty and extra durability designed I beam
Axle: 3 axles
Tire: 12 units
Suspension: Mechanical suspension
Lifting system: Side lifting
Kingpin: 3.5'' bolt - in king pin 90
Landing gear: JOST
Braking system: WABCO
Accessories: One standard toolbox , one rocker handle , one Shaft wrench