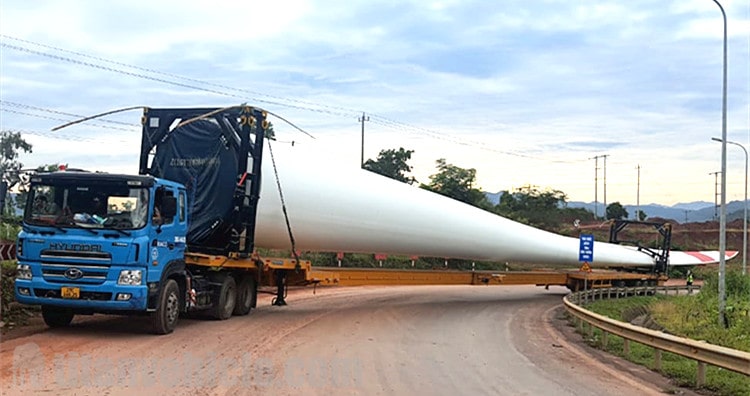 6 Axle Extendable Blade Trailer for Sale in Vietnam
The picture of this 6 axle extendable blade trailer comes from feedback from our Vietnamese customers. The 6 axle extendable blade trailer is mainly used for the transportation of wind power blades on ordinary roads. In addition, the common transport vehicles used for wind power blades are: three-axle extendable blade trailer, four-axle extendable blade trailer, 9 axle extendable blade trailer, 10 axle extendable blade trailer, mountain wind turbine blades transport vehicle. Among them, the mountain wind blade transport vehicle is mainly used for the transportation of wind power blades on the mountain. This Vietnamese customer is also an old customer of our company. Last year, he customized a wind power transport semi-trailer from our company for the first time. After receiving the goods, he was very satisfied with the goods and our company's services, so this time he directly contacted our business. After determining the length of the wind blades to be transported, he customized this 6 axle extendable blade trailer and put it into use immediately after receiving the goods. The pictures of wind turbine blades transportation in the copy were taken by the customer during the transportation process, and they were sent to our salesman immediately after taking the photo.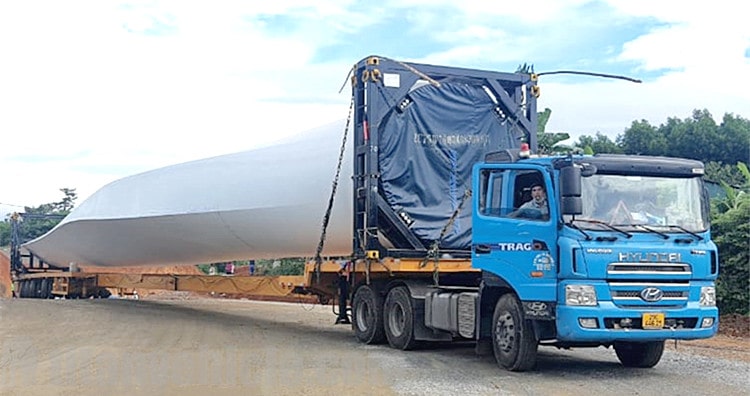 6 Axle Extendable Trailer Wind Blade Feedback
Extendable Blade Trailers
These can be used to transport both wind blades and the tower. This is the kind of trailer that you need if you want to handle the different kinds of loads in your operations. Its design and construction are meant to take care of these needs.
Its structure comprises: A Gooseneck, A steering mechanism, An extendable beam, The tail platform.
The goose-neck provides a connecting point of the trailer to the truck. It is designed to lift up and down to meet the different height of the 5th wheel of a truck. When the truck steers, goose-neck can pass the signal, and the trailer starts to steer.
The steering system includes a steering function for the rear axles to help trailer get through a curved road due to the 62 m length of the trailer.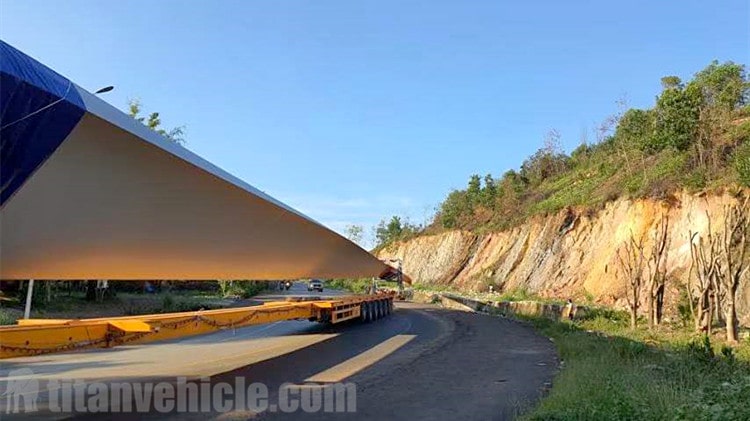 There are three steering structure configurations namely: hydraulic bogies, turntable steering and axle steering.
The extendable beam feature is designed to allow for elongation to cater for different transportation needs. Due to the overall length of the trailer needed in this section, tough and strong materials with a yield strength of at least 460 MPa is used.
This makes sure that the beam doesn't sag during operations. At this section, the trailer can be adjusted to the desired length to take up the task at hand.
The tail platform forms the rear section of the trailer. It can either be a folding or pulling platform configuration. Therefore, users can choose a telescopic trailer based on these tail platform configurations.

Extendable Wind Blade Trailer
Pros of Extendable Blade Trailers:
It's easy to use. The 6 axle extendable blade trailer comes in a simple design that is easy to use and operate either hands-on or remotely. Loading and offloading cargo are made safe and simple for operators to manage the operations in an effortless manner.
It can transport other kinds of oversized cargoes, not only the blades and tower. Therefore, the user can put the trailer into many other uses other than for transporting wind turbine blades.
Reliable and Efficient. Constructed of high yield strength material, telescopic trailers are reliable in terms of safety and general transportation needs.
Owing to its ability to carry both wind turbine blades and windmill towers loads, it gives the user and efficient option for transportation.
You can download video, you can learn about different types of extendable trailers (like 3 axle extendable trailer, 4 axle 56 meters extendable trailer, extendable trailer , wind blade trailer , 6 axle extendable blade trailer , 6 axle extendable blade trailer for sale in Vietnam). And the process, testing, packaging and customer feedback, etc.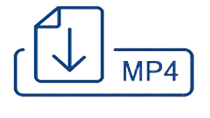 Here is the Extendable Windmill Blade Trailer transportation details display video. This kind of semi trailer was designed with lots of advantages and features. If you want to get more information, please don't hesitate to make contact with us.