Lowboy Trailer for Sale Description:
Lowboy trailers for sale nera me are highly useful and versatile machines that are designed to transport heavy equipment. Whether it's a crane, excavator, or an enormous dump truck heading to a mining site, lowboy semi trailer is the top pick for transportation.
The lower the platform height of the 4 axle lowboy trailer, the better the stability and safety. Our heavy duty lowboy trailer has a large carrying capacity when transporting extra high and medium cargo. We can customize the 80 ton lowboy trailers for sale for you according to your needs.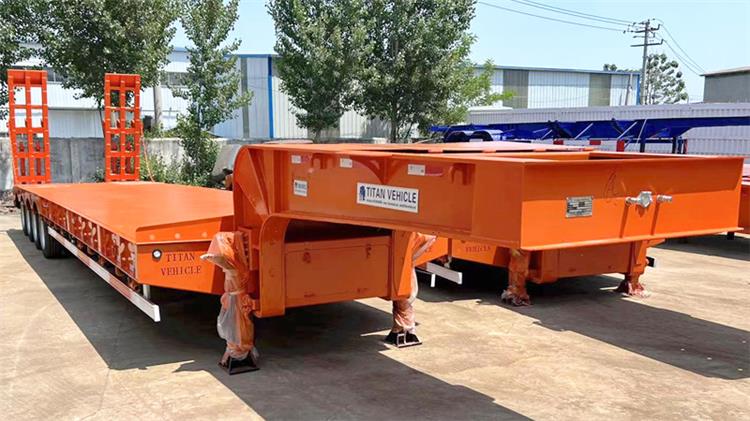 4 Axle 80 Ton Lowboy Semi Trailers for Sale Near Me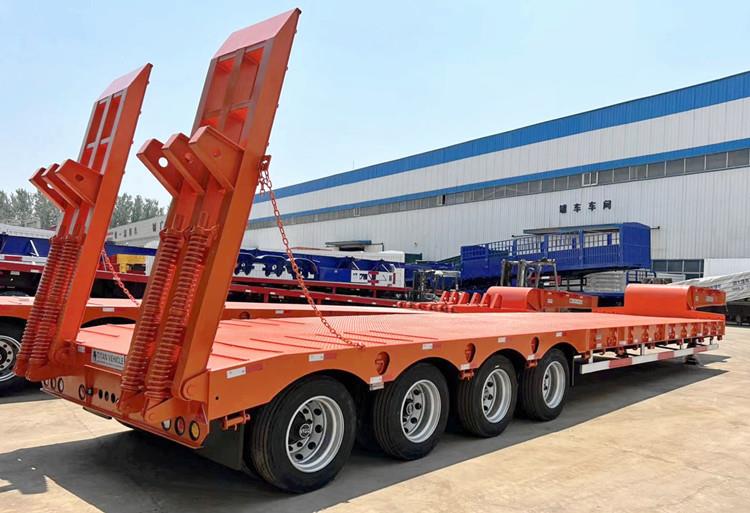 4 Axle 80 Ton Lowboy Semi Trailers for Sale Near Me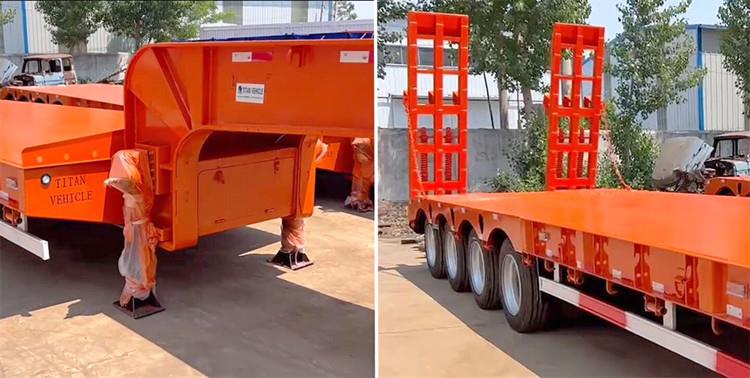 4 Axle 80 Ton Lowboy Semi Trailers for Sale Near Me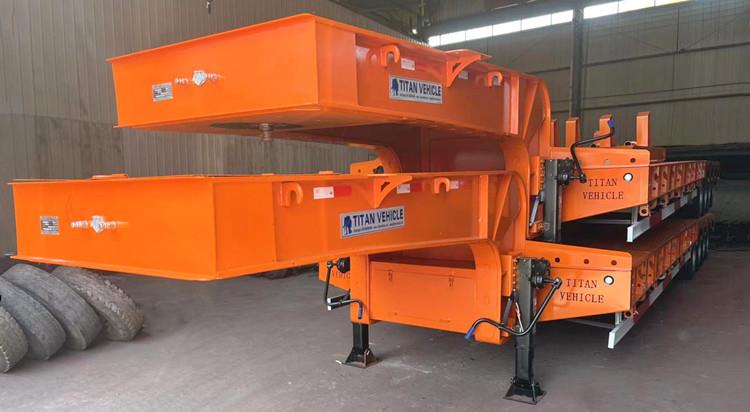 Specification of 4 axle lowboy trailer:
Overall dimension: 15800mm * 3000mm *3400mm
Loading capacity(T): 80 ton lowboy trailers for sale
Axle: 4 axle lowboy trailer, 13T/16T, FUWA / BPW / TITAN Brand
Rim: 8.0-20
Tire: 16 units, 11.00R20
Suspension: Mechanical suspension
Spring leaf: 90(W)mmx13(Thickness)mmx10 layers
Kingpin: JOST brand 2.0 or 3.5inch(bolted or welded type)
Landing gear: JOST brand
Main beam: Height: 500mm, Upper plate: 20mm, Middle plate: 12mm, Lower plate: 20mm, Material: Q345B steel.
Bottom Platform: 5mm thick checkered plate
Ramp: Spring ramp
Gooseneck: Optional
ABS: Optional
Valve: WABCO valve
Light: LED light (specially intended for oversea markets)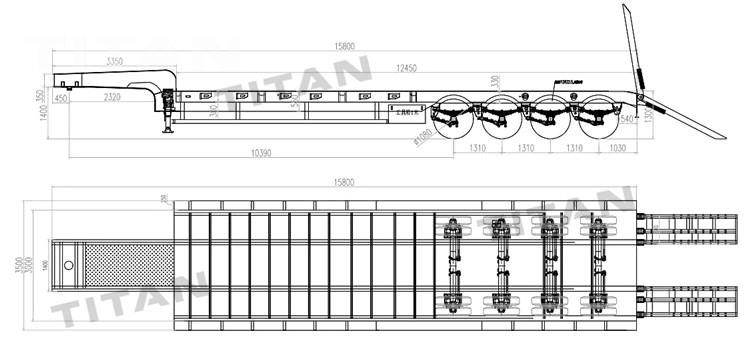 Some of uses of lowboy trailers for sale near me:
Heavy Vehicles:
Vehicles that are being moved from one showroom to another are transported using lowboy trailer for sale. These heavy vehicles include buses, trucks, tractors, and other similar vehicles.
Trailers are used to move these vehicles between ports and showrooms or even directly to clients. If you are transporting smaller cars, then lowboy semi trailer for sale can still be used by stacking these vehicles to maximise space.
Construction:
Perhaps the most commonly known use of lowboy semi trailer is in the construction industry, particularly in the transportation of equipment involved in constructing roads and bridges. Semi trailers may not always be able to transport all equipment and materials, so 80 ton lowboy trailers for sale often used to move concrete blocks and beams to construction sites.
Forestry Equipment:
Cutting down and moving logs requires the use of heavy machinery and equipment to process timber and other wood products on-site before transporting them. The machinery used to perform these tasks is assembled or imported before being moved to the forest, and 4 axle lowboy trailer for sale typically deliver these since they can withstand the rough terrain.
Agricultural Equipment:
Large scale farming located far away from towns and cities will require the transportation of excavators, cranes, and bulldozers using a 80 ton lowboy trailer for sale that can go through muddy farms with no issues. 80 ton lowboy trailers for sale is ideal for this type of transportation requirement.
Through this video below, you can learn about different types of lowbed semi-trailers, as well as the process, testing, packaging and customer feedback, etc.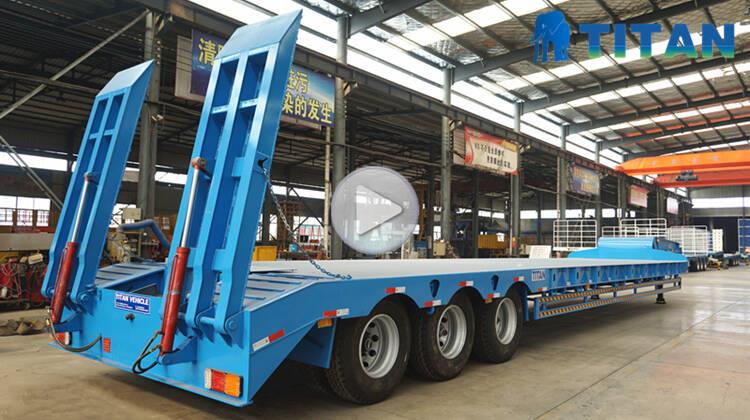 Welcome to leave your inquiry! We will provide more details, price, catalog, drawing, videos for you!