64M Extendable Trailer for Wind Blades Transport Product Description:
The extendable wind turbine trailer can be up to 64 meters in length, three-axis balanced, remote-controlled power steering, and a mass balance block is installed between the front and rear leaf springs, which can change the deflection of the front and rear leaf springs by the same amount, and force on the front and rear axles balance and so on.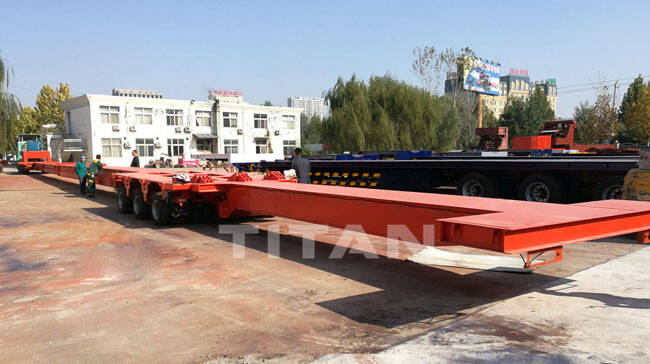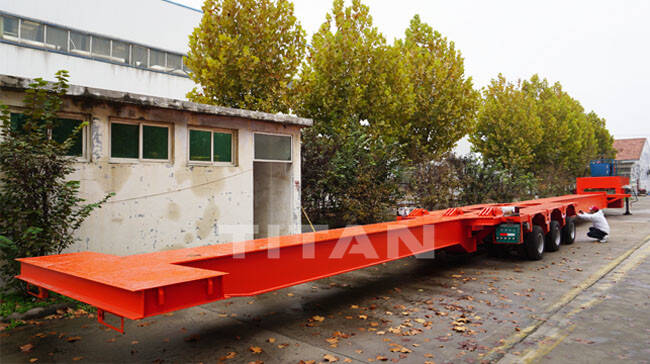 Specification:
Brand: TITAN Extendable Modular Trailer
Closed state dimension: 27740mm*3000mm*900mm
Total length: 64000mm after extension
Loading capacity: 25-45 ton wind blade
Hydraulic power station: Diesel engine
Axle: 3 units steering axle
Suspension: Hydraulic suspension
Tyre: 24 units, Triangle brand
Braking system: WABCO emergency valve
King pin: 3.5 inch high tensile steel bolted type
Landing gear: JOST C200
Through the video, you can learn more about extendable trailer , extendable trailer for sale , extendable semi trailer etc.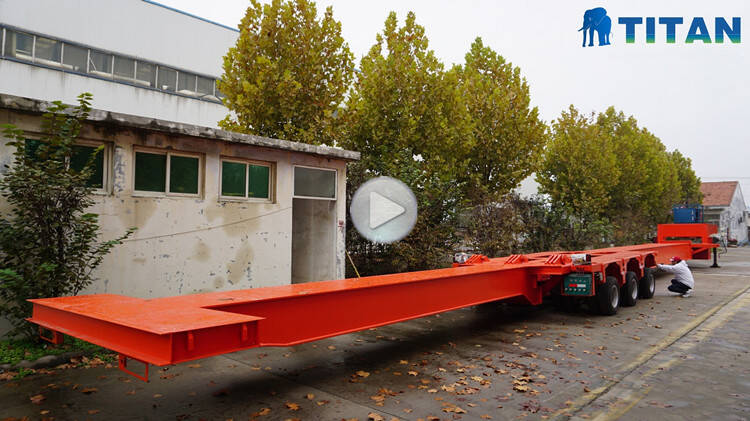 Please click "TITAN Wind Blade Trailer" to get detailed video!
Welcome to leave your inquiry! We will provide more details, price, catalog, drawing, videos for you!