Removable Gooseneck Trailer Product Description:
A removable gooseneck semi trailer, also known as a double drop or lowboy, is ideal for hauling large equipment. Each country, province, and state has restrictions for height when transporting equipment. With an removable gooseneck semi trailer, because it drops in the middle, you have more height to work with and can fit larger pieces of equipment on the trailer. The drop in the middle is known as the "well". The well usually spans about 29 feet across. When you place a piece of equipment in the well you can legally take loads up to 12 feet tall making it ideal for large equipment and oversized loads.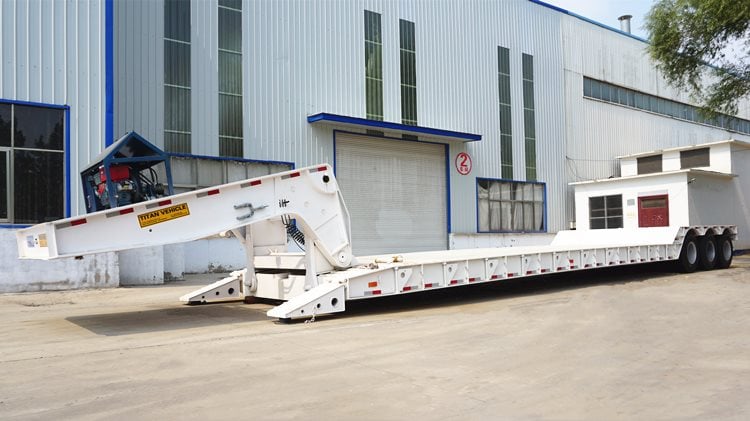 3 Line 6 Axle Removable Gooseneck Trailer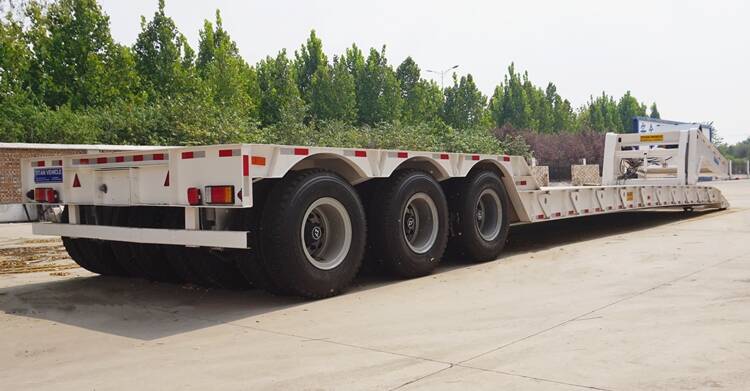 120ton Removable Gooseneck Semi Trailer

Details of the Removable Gooseneck Trailer
Specification:
Dimension: 17000mm x 3000mm x 2500mm
Loading capacity(T): 50-150T
Axle: 3 line 6 axle
Tire: 24 units, 8.25R20/10.00R20/11.00R20/12R22.5
Suspension: Mechanical suspension or air suspension
Spring leaf: 120(W)mmx16(Thickness)mmx10 layers
Kingpin: JOST brand 2.0 or 3.5inch(bolted or welded type)
Tare weight: About 9.5-19T
Main beam: Height: 500mm; Width: 230mm; Side beam: 250 I-beam 10/8/10; Material: HG60 high-strength steel.
Bottom Platform: 5mm thick, checkered plate
Hydraulic cylinder: 12KW diesel engine with hydraulic station
Ramp: spring or hydraulic type
ABS: Optional
Valve: WABCO valve
Light: LED light (specially intended for oversea markets)
Voltage: 24V
Tool box: 1 set
Painting: Polyurethane paint, with long service lift, and avoid the vehicle get rust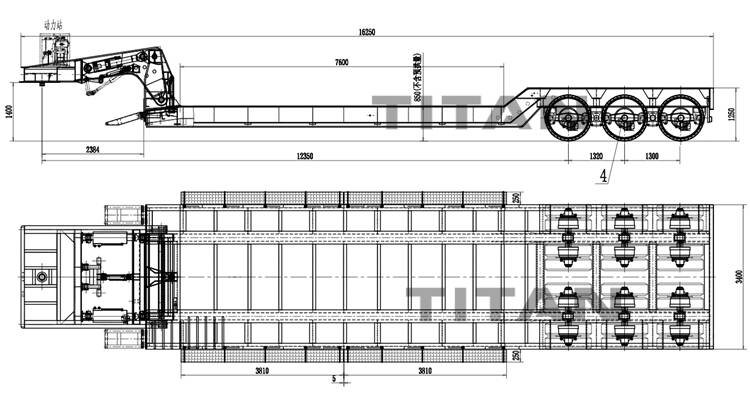 Discount trailers:
Spot Removable Gooseneck Trailer at 15% Discount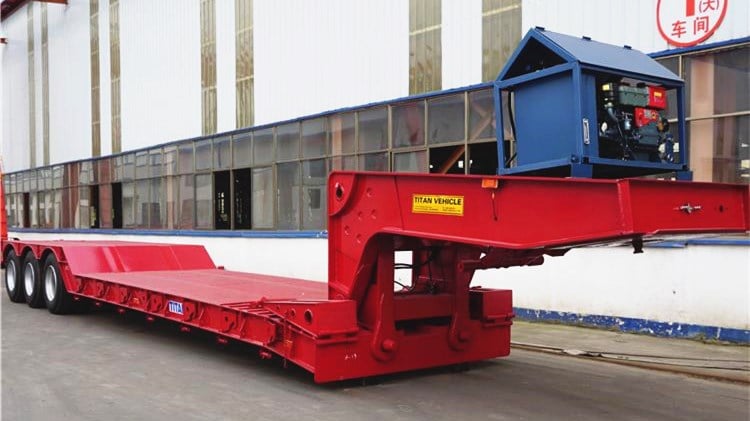 40ft Container Chassis Trailer $500 Discount