20ft Flatbed Full Trailer Product Description:
TITAN flatbed full trailer is used in the construction, waste and transportation industries for the efficient transportation of materials and equipment.
Overall parameter Tare weight 5500kg Payload 14000kg Dimension 6500×2500×1470(mm) Product 2 axle full trailer for heavy full trailer is safe, simple and durable, trailer itself is without power, need the tractor to tow it or forklift truck, full trailer greatly improve the effeciency of goods transfer,reduce the manpower cost. More types of 20ft flatbed full trailer , flatbed drawbar trailer , flatbed drawbar pulling trailer , faymonville, aluratrailer, bachu trailers you can find in TITAN vehicle.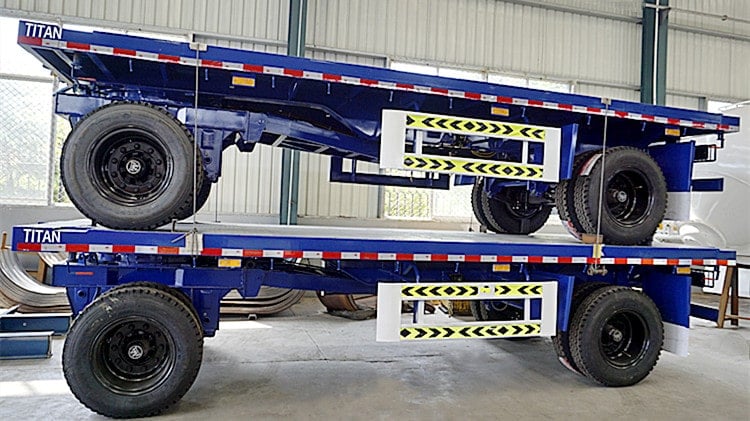 20ft Flatbed Full Trailer for Sale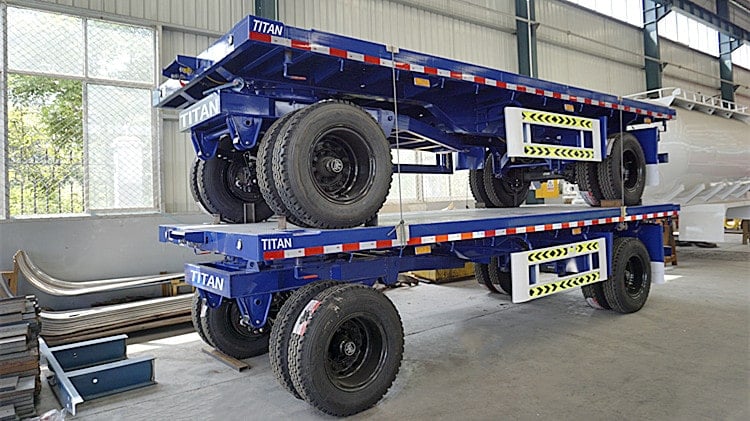 20ft Flatbed Drawbar Trailer for Sale
Specification:
Brand: TITAN Flatbed Drawbar Pulling Trailer
Dimension: 7500mm*2500*1600mm
Loading capacity: 10~30 ton
Axles: 2X14 ton TITAN
Tire: 12R22.5, 8 units
King pin: 90# JOST
Landing gear: JOST C200
Brake system: WABCO Valve and relays/ABS
Suspension: Mechanical Spring Suspension
Container lock: 4units
Welcome to leave your inquiry! We will provide more details, price, catalog, drawing, videos for you!