Cargo Fence Full Trailer Product Description:
TITAN 35 ton Cargo Fence Full Trailer, design to load the livestock, like poultry, or puffy cargo. The Capacity to load is 35mt to 45mt, 50mt. This drawbar fence trailer has the special design different from the fence cargo semi trailer. This model is much flexible when running on the road and easy to turn the direction.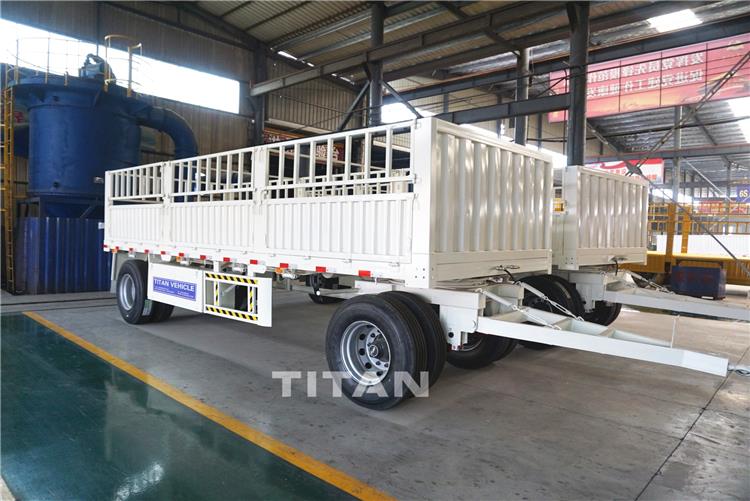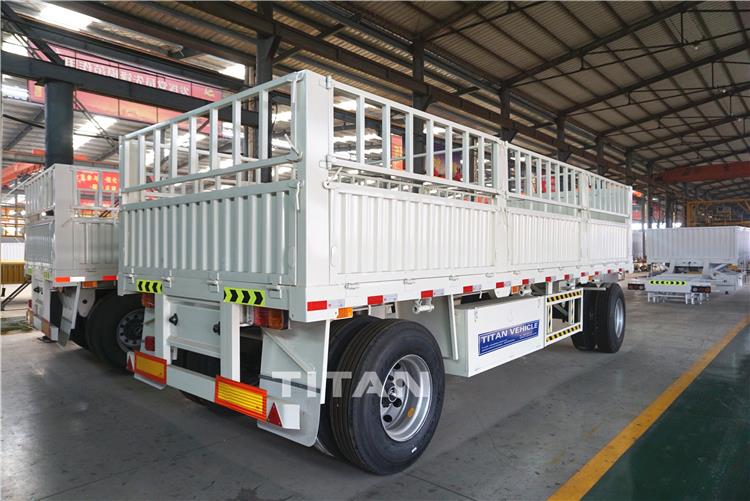 Specification:
Overall dimension:4800mm * 2500mm *2700mm
Axles:2 axles ,13t
Side walls height : 1200mm
Suspension:Heavy duty mechanical suspension
Tire:8 units
Langing gear:JOST
Brake system : WABCO
Electical system : 24V , LED lights
Advantage:
1. Low manufacturing cost. Generally, a dolly trailer is 50 ~ 60% cheaper than the matching trailer.
2. The fuel consumption of drawbar trailers is low, and the fuel consumption of 100 ton kilometers is about 40% lower than that of trucks.
3. The drawbar trailers is easy to maintain, and the repair cost is low.
4. The full trailer garage has less investment, and the trailer itself does not need a garage.
5. It is more suitable than a truck for transporting equipment that is rarely loaded or unloaded from the vehicle.
Please click "TITAN Drawbar Trailer" to get detailed video!
Welcome to leave your inquiry! We will provide more details, price, catalog, drawing, videos for you!