35 Ton 3 Axle Cement Bulk Trailer Product Description:
The 35 Ton 3 Axle Cement Bulk Trailer is a special vehicle cement bulk carrier for bulk cement transportation of large quantities of dust materials, and the volume is generally between 35-45 cubic meters. The semi-hanging powder material transport vehicle uses its own engine power to drive the vehicle-mounted air compressor through a power take-off, and sends compressed air to the air chamber at the lower part of the sealed tank through a pipeline, so that the cement on the fluidized bed is suspended into a fluid state when the pressure in the tank reaches the rated value, the discharge butterfly valve is opened, and the fluidized cement flows through the pipeline for transportation.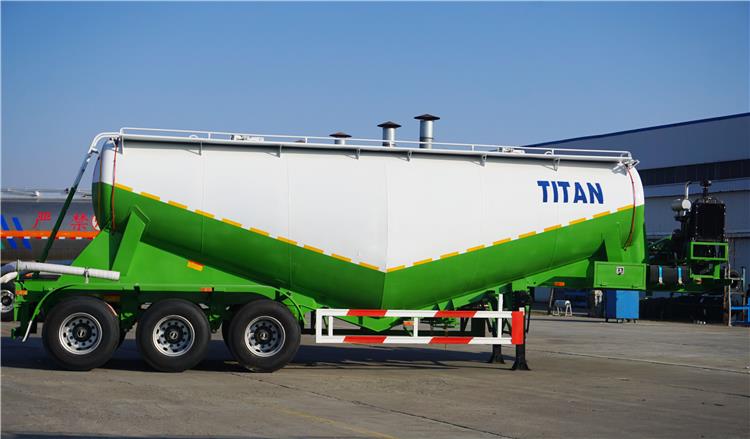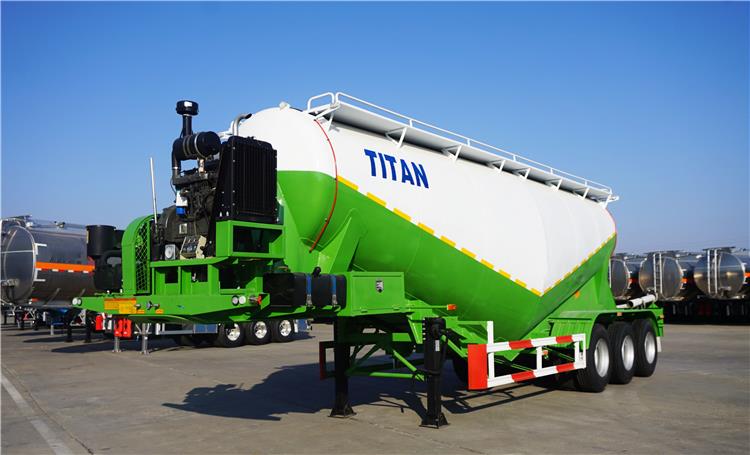 Specification:
Tanker body material : 5mm high strength wear-resistance steel
Payloda : 36T-45T
Axles:3 axles
Tire:12 units
Diesel Engine: WEICHAI Brand
Compressor: BOHAI
Suspension:Heavy duty mechanical suspension
Landing gear:JOST
Brake system: WABCO
Through these videos, you can learn about different types of bulk cement trailers, cement bulk trailer, cement bulk carrier, as well as the process, testing, packaging and customer feedback, etc.
Please click "TITAN Bulk Cement Trailer" to get detailed video!
Welcome to leave your inquiry! We will provide more details, price, catalog, drawing, videos for you!