Product description:
TITAN 40Ft Side Loader is used for loading and unloading 40ft container or 20ft container.TITAN 40Ft Side Loader has made work flexible, Save time and improve productivity for satisfied customers around the world. We adopt World famous brand parts of the 40Ft Side Loader.
The 40Ft Side Loader technology can effectively solve the problem of no loading and unloading machinery. The military of many countries have been equipped with container loading trailer.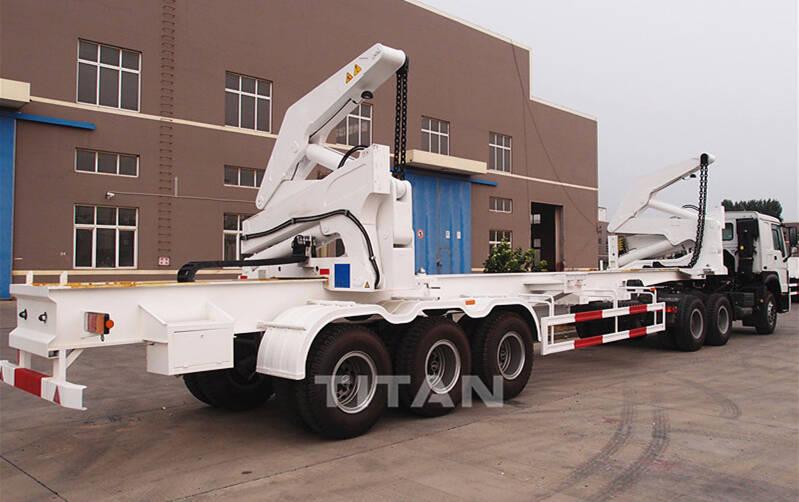 40T Side Loader for Sale In Tanzania Dar es salaam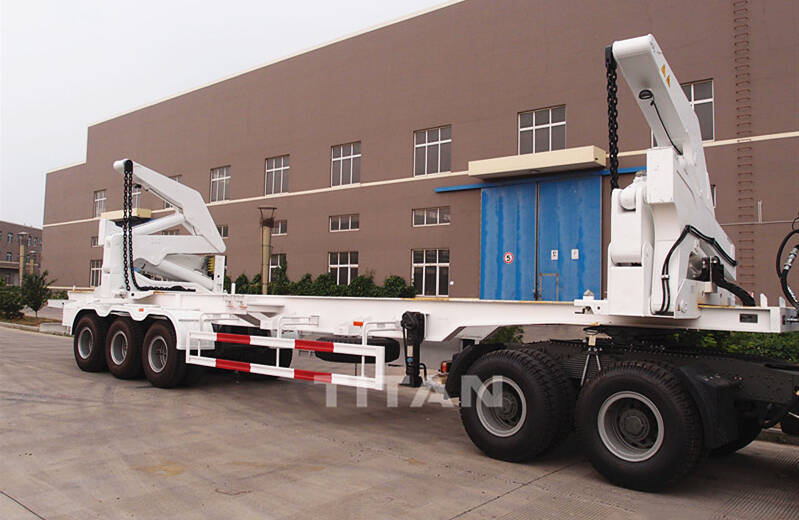 20/40Ft Container Side Loader Trailer
Advantage :
1. Timesaving and improve efficiency: TITAN 40Ft Side Loader can be productive all day, enabling loading, unloading and transporting containers by itself easily.
2. Flexible solutions: With the TITAN 40Ft Side Loader container trailer, you get closer and can lift between trailers safely and with high precision.
3. Famous WABCO braking valve, JOST landing gear for the main chassis container skeleton trailer
4. Famous NBB Germany Remote Control, easy to operate
5. TITAN 40Ft Side Loader container trailer adopts wireless remote control technology, loading container just takes 10 mins.
Service:
• Detailed operating instructions also, we have the Video Explanation
• Overseas engineer to provide technical service
• You can reach us at any time and get a rapid response
• Competent technical service,
• Rapid and safe deliveries of spare parts
Specification:
Max. lifting capacity: 40Ft Side Loader
Function: Load 20/40ft container trailer
Trailer Chassis: 14100mm * 2500mm *4100mm
Axles: 3 axles
Tire: 12 units
Kingpin: 90#
Landing gear: JOST
Power source:Power take off/Diesel APU
Operation: Wireless remote control and Manual operation
Through this videos, you can learn about different types of container side loader trailers, as well as the process, testing, packaging and customer feedback, etc.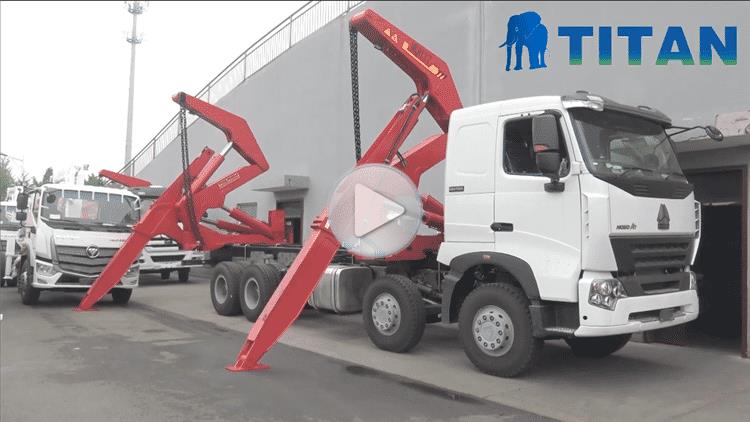 Welcome to leave your inquiry! We will provide more details, price, catalog, drawing, videos for you!