62 Meters Extendable Trailer Product Description:
62 Meters Extendable Trailer is specially designed for transporting windmill turbine blades on ordinary roads. The telescopic blade trailer transporter can extend and retract more than 3 times on its working platform to adapt to the transportation of blades of different lengths. The single beam design of the extendable blade trailer makes the blade transportation more stable. The rear axle of the trailer has a turntable connected to the working platform. These turntables are used to improve the turning performance of the trailer. The length of the extendable blade trailer together with the blade on the truck trailer is too long for transportation, which is why we need to install a turntable on the axle to steer the blade during transportation.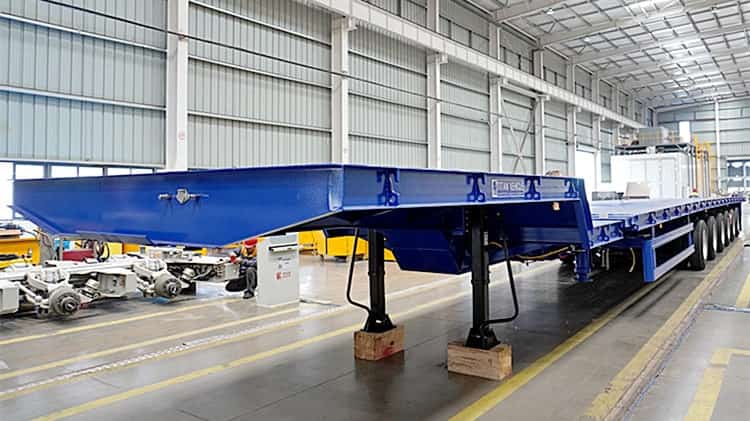 6 Axle 62 Meters Extendable Trailer for Sale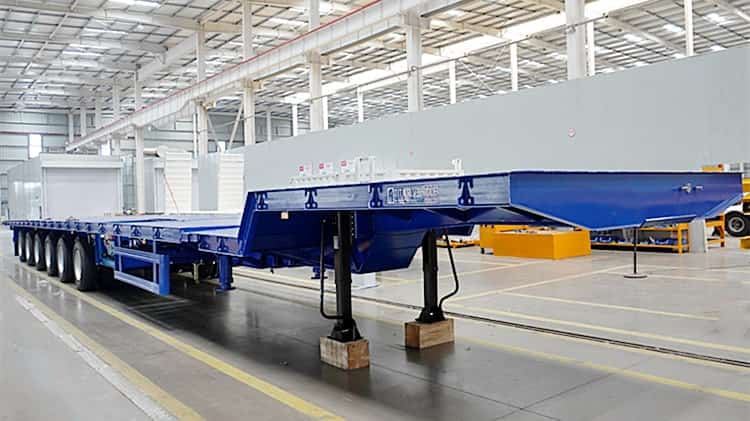 6 Axles 62 Meters Trailer for Sale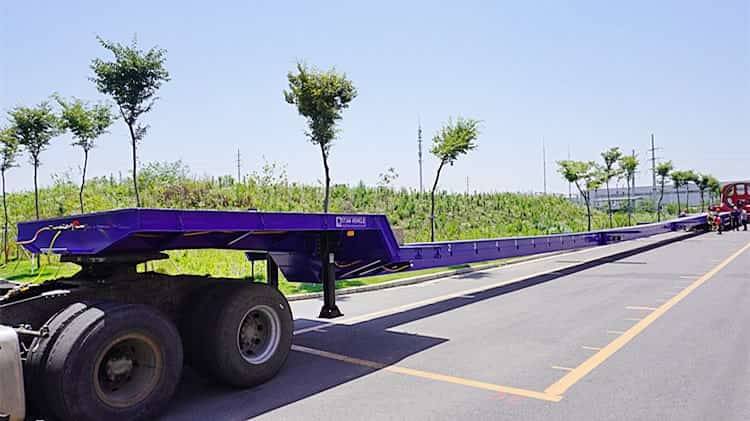 6 Axles 62 Meters Trailer Extending Test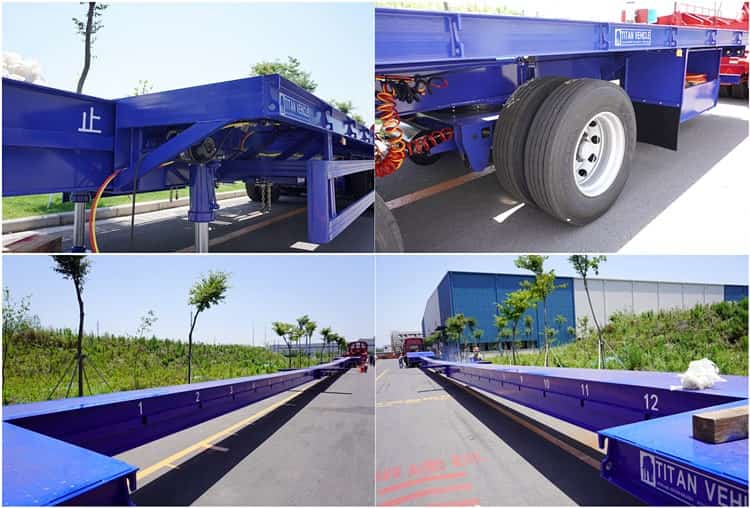 6 Axles 62 Meters Trailer Product Details
Specification:
Brand: TITAN 62m Extendable Trailer for Windmill Blade Transport
Closed length: 24150mmX3000mmX1650mm
Total length: 62,000mm after extension
Transport: 80m windmill blade
Loading capacity: 90 Ton
Platform thickness: 3 mm
Hydraulic power station: Diesel engine
Axle: 6 axle
Suspension: Hydraulic suspension
Tire: 24 units
Braking system: WABCO emergency valve
Kingpin: 3.5 inch
Landing gear: JOST C200

Advantages:
1. The general extendable transporter of wind turbine blades is a bit similar to the lowbed transporter, but its girder adopts a buckle box type design, and the girder is pulled to adjust the length of the vehicle to adapt to the transportation of wind blades of different lengths.
2. The extendable flatbed semi trailer has flat, concave beam, tire leaking and pull-out structures. The frame is stepped and the longitudinal beam section is I-shaped, which has the characteristics of high rigidity and high strength.
3. The vehicle body is made of high-quality steel, and the main plane of the frame and cargo platform is low, which ensures the stability of transportation and is suitable for carrying various construction machinery, large equipment and steel. It adopts three-axis balance type, two-axis balance type or rigid suspension, with a mass balance block installed between the front and rear leaf springs, which can make the front and rear leaf springs change in equal amounts and balance the forces on the front and rear axles.
Through this video, you can learn more details about the 62 meters extendable trailer, as well as its package, test, and customer feedback, etc.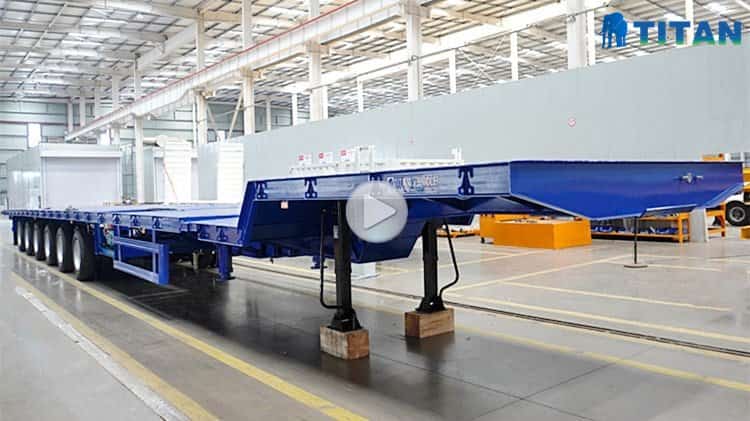 If you want to know more types of wind blade trailers, please click here "Wind Blade Trailer" to watch the video!
Welcome to leave your inquiry! We will provide more details, price, catalog, drawing, videos for you!