windmill Blade Adapter
Product Description:
TITAN 9th-generation rotor blade adapter that is mounted on modular trailer. TITAN 9th-generation Rotor blade adapter for transport rotor blade, wind blades. That is best solution to avoid obstacles, such as buildings and trees effectively, especially running on steep hills or narrow winding mountainous roads.
According to different road conditions and load requirements, TITAN wind turbine transport vehicles can be mounted and transported on both on a pulled platform trailer combination as well as module trailer, and self propelled modules.
windmill blade adapter transport trailer can transport blades of model 115-156. It is suitable for the wind turbine blades length of 56.5-76 meters, and the longest can transport the wind blade of 80 meters.
This transportation method generally uses a special blade transportation wind turbine blade transportation with blade lifting-rotating-hydraulic rear wheel steering. The special wind turbine blade transportation can lift the blades through hydraulic control and rotate itself 360° during driving, avoiding various obstacles during transportation (mountain slopes, trees, houses, bridges, tunnels, etc.)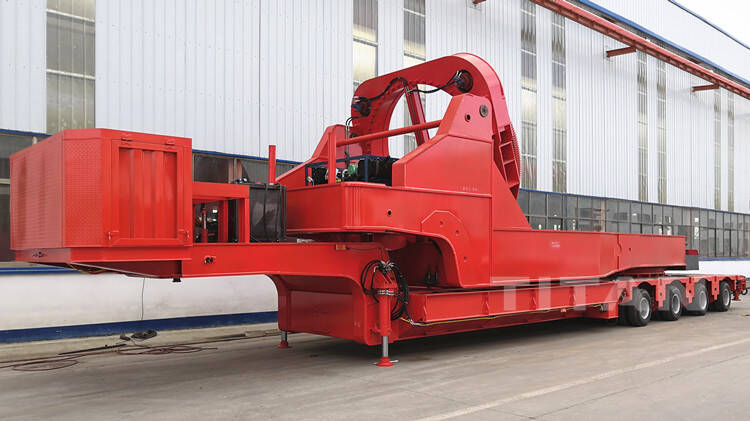 Modular trailer windmill blade adapter for sale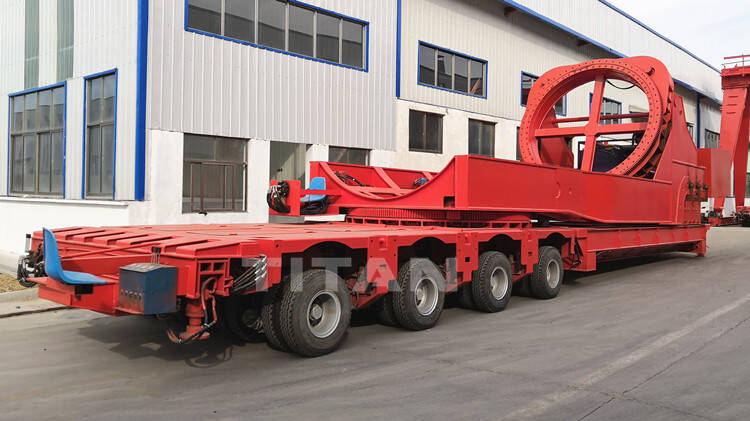 4 line 8 axle windmill blade adapter trailer for sale
Wind blade adapter trailer details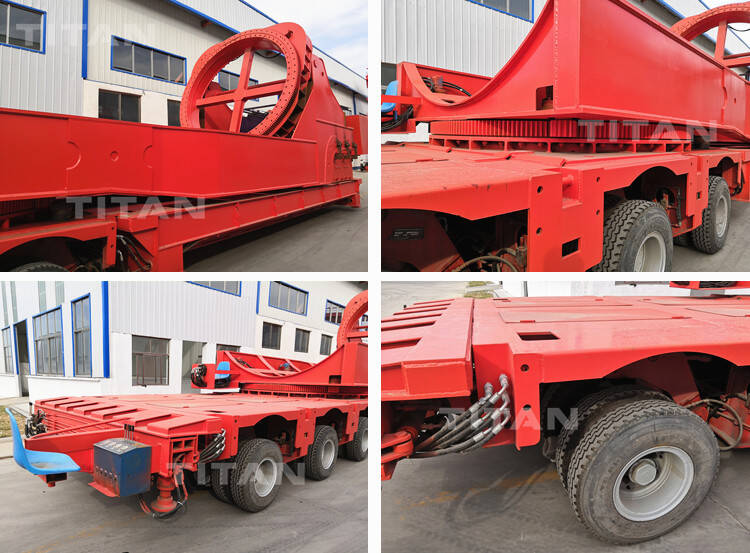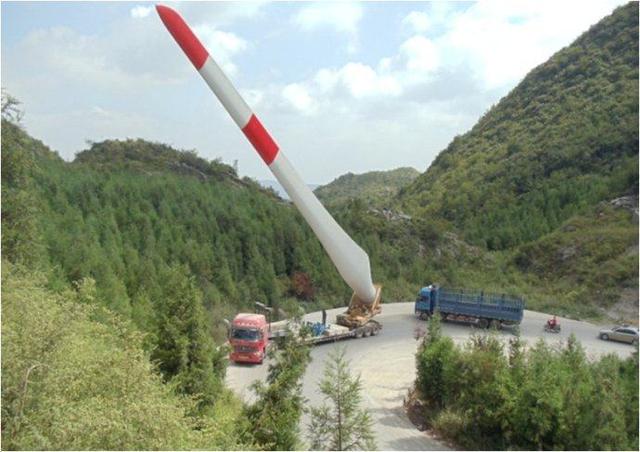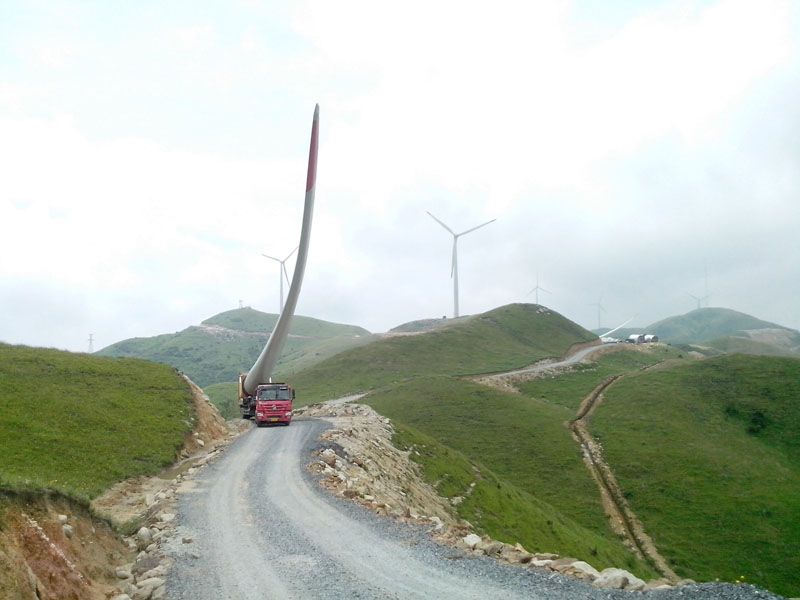 Specification:
Brand: TITAN blade transport modular trailer with rotor blade adapter
Dimension: 19500mm*3400mm*4650mm
Applicable blade: 56.5m-76m
Axle: 4 lines 8 axles
Tires: 32 units
Max rotation angle: 360°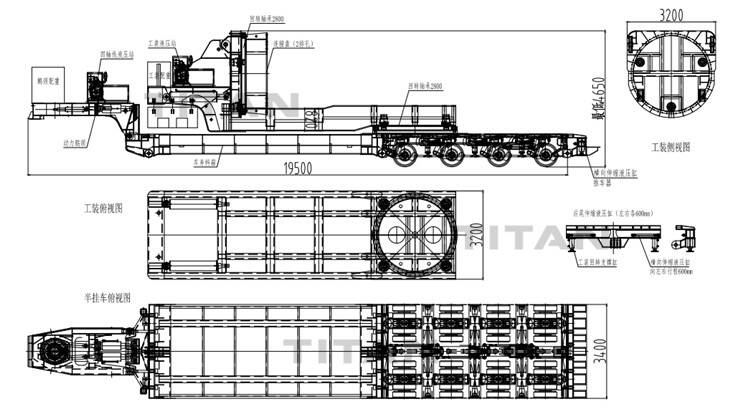 Wind blade adapter trailer Advantages:
1. Max rotation angle of the rotor blade 360°
2. Angle of inclination up to 60°
3. Radio remote control with display of wind speed, transverse gradient, blade position, ballast position
4. TITAN wind blade adapter can combine with modular semi trailer
5. Self-balancing counterweight ensure the transport stability and safety
Wind turbine transport vehicles - modular trailer with rotor blade adapter details display video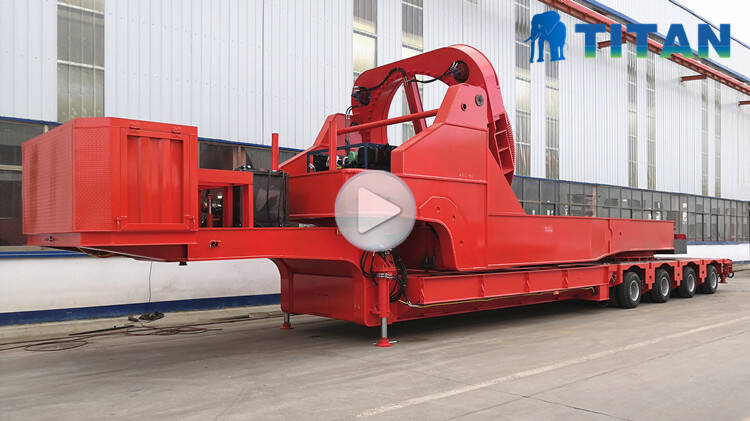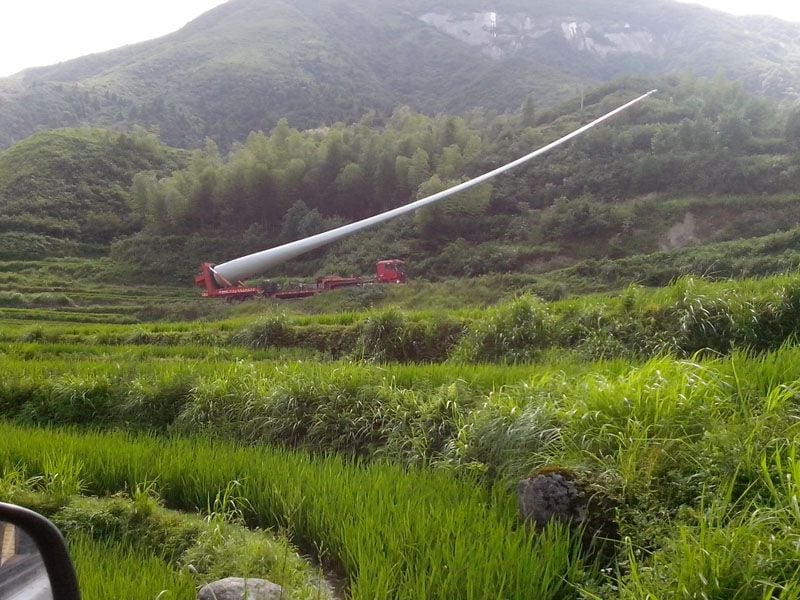 Welcome to leave your inquiry! We will provide more details, price, catalog, drawing, videos for you!