10 Axle Extendable Lowbed Trailer Product Description:
10 Axle Extendable Low bed Trailer is easy to use. The extendable low bed trailer comes in a simple design that is easy to use and operate either hands-on or remotely. Loading and offloading cargo are made safe and simple for operators to manage the operations in an effortless manner. It can transport other kinds of oversized cargoes, not only the blades and tower. Therefore, the user can put the trailer into many other uses other than for transporting wind turbine blades. Reliable and Efficient. Constructed of high yield strength material, telescopic trailers are reliable in terms of safety and general transportation needs. Owing to its ability to carry both wind turbine blades and windmill towers loads, it gives the user and efficient option for transportation.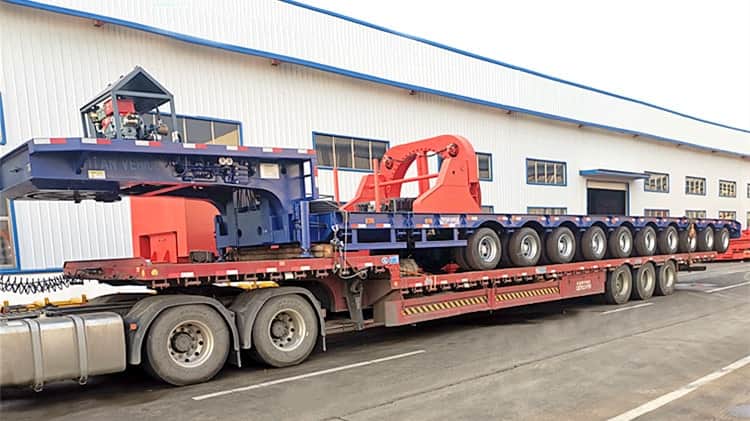 10 Axle Extendable Lowbed Trailer for Sale in Vietnam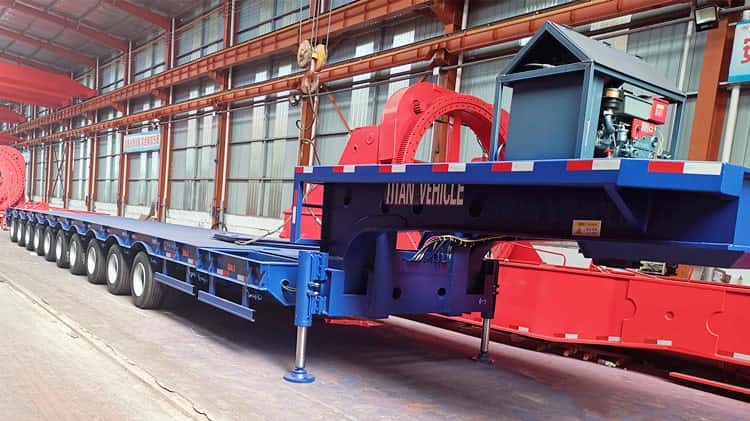 10 Axle Extendable Lowbed Trailer for Sale in Vietnam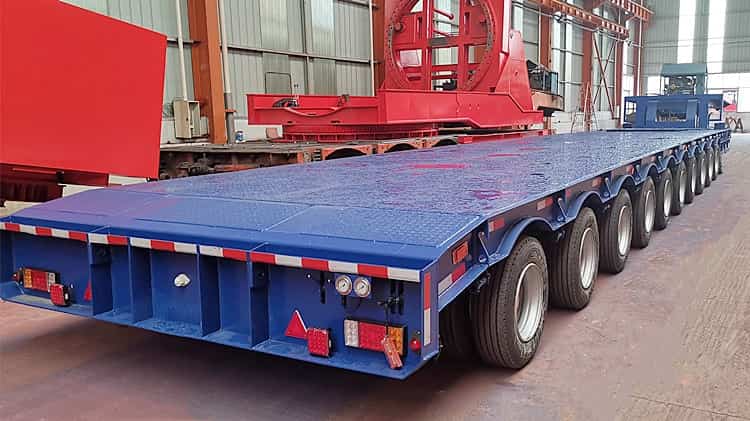 10 Axle Extendable Lowbed Trailer for Sale in Vietnam
Specification:
Dimension(L*W*H): 18,500mm X 2,990mm X 950mm ( closed state)
33,500mm X 2,990mm X 950mm ( extension state)
Deadweight without ramps: 28.5 Ton
Deadweight with ramps: 29.5 Ton
Frame: HG60 high strength steel frame
Loading capacity: 90 Ton
Length: 18,500mm at closed state; 33,500mm after total extended
Width: 2,990mm + 2 X 250mm side swing bracket
Height: 200mm+/-90mm
Axle: 10 Axles, one axle fixed and 8 axles steerable
Maximum steering angle: +/-25°
Tyre: 40 units, 215/75R17.5
Gooseneck: Hydraulic gooseneck
Suspension: Hydraulic lifting suspension (only for adjusting the platform levelling needed)
Hydraulic power station: 1 set,12Kw diesel engine
Loading Ramps: 1 set, detachable ramps
Landing gear: JOST C200
Operation 2 wireless remote control: + 1 control valve panel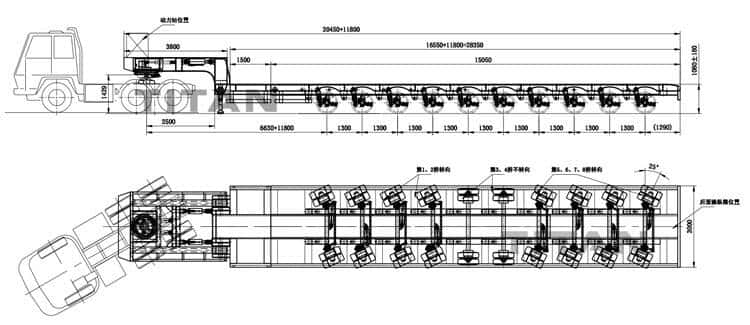 Advantages
1. 250mm wideners are equipped on both sides of the load-bearing platform; the length of the load-bearing platform is 14.5m, with a 2-level tensile structure, which can stretch 7500x2 to meet the requirements of 29m after the freight platform is stretched;
2. The gooseneck is a power gooseneck, with a device for adjusting the height of the cargo platform and setting the steering part of the axle;
3. The suspension is hydraulic suspension, with lifting function, the force between the axles is balanced by the suspension cylinder, and it has the function of lifting the axle independently;
4. This car has 9 axles, and the axles include 8 active steering axles, 4 in the front and 4 axles in the back; The tires are 235/75R17.5;
5. The active steering axle is controlled by hydraulic cylinders.
10 axle extendable low bed trailer details display video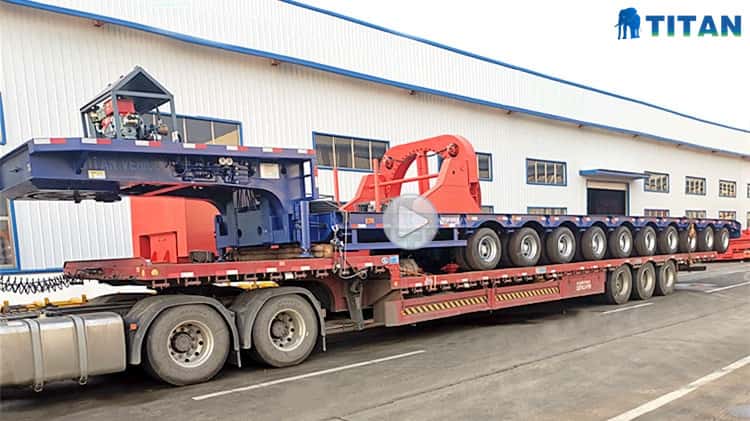 Please click "TITAN Wind Blade Trailer" to get detailed video!
Welcome to leave your inquiry! We will provide more details, price, catalog, drawing, videos for you!