58M Extendable Windblade Trailer Product Description:
An extendable trailer configuration is a trailer mechanism that is designed and adapted to be towed through the use if a tractor truck travelling along a roadway. The extension on the trailer is done efficiently take loads that may be of different lengths as the job will demand.
Extendable telescopic beam/boom protects wind turbine rotor blade from any damages or distortions during logistic, it just performed like bracket holder of the rotor blade. Please go blade trailer if you need to know more info.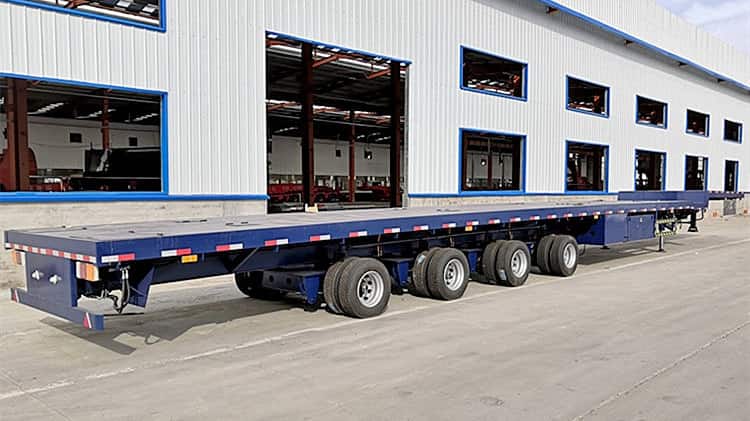 58m Extendable Windblade Trailer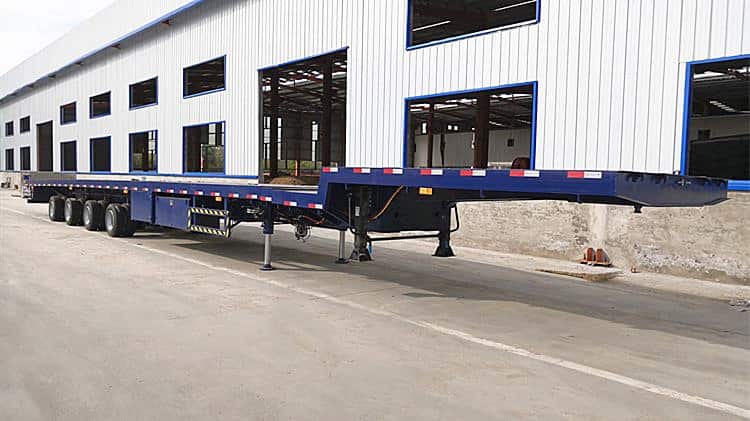 58M Extendable Windblade Trailer for Sale

4 Axle Extendable Trailer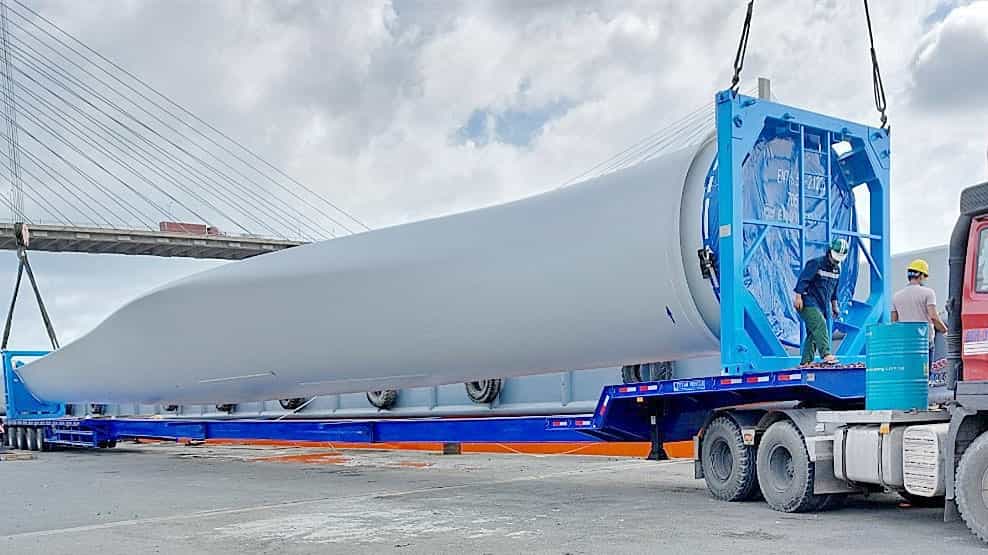 Specification:
Brand: TITAN 58M 4 Axle Extendable Blades Wind Turbine Trailer
Dimension: 22,450mmX3120mmX 1580mm
Total length: 61,000mm after extension
Loading capacity: 90 Ton
Platform thickness: 3 mm
Hydraulic power station: Diesel engine
Axle: 4 axle
Suspension: Hydraulic suspension.
Tire: 16 units, Triangle brand
Braking system: WABCO emergency valve
King pin: 3.5 inch high tensile steel bolted type
Landing gear: JOST C200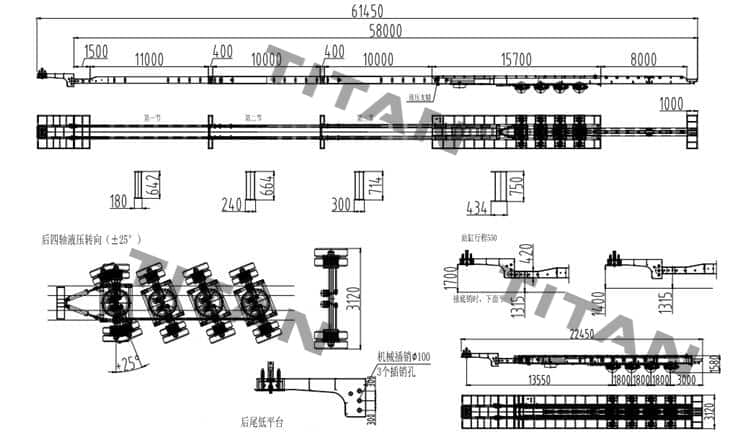 Advantage:
1.Trailer's length from 22 meters extend to 58 meters
2.Transport the 45 meters to 80 meters Windmill Turbine Blade.
3.Loading capacity is up to 90 ton
4.Steerable axles, all wheels steering.
5.Highly robust frames and outstanding stability of the extension beam.
6.Mechanical spring suspension, air suspension, or hydraulic suspension is an option
7.Manual valve operation and wireless remote control.
58M Extendable Blades Wind Turbine Trailer details display video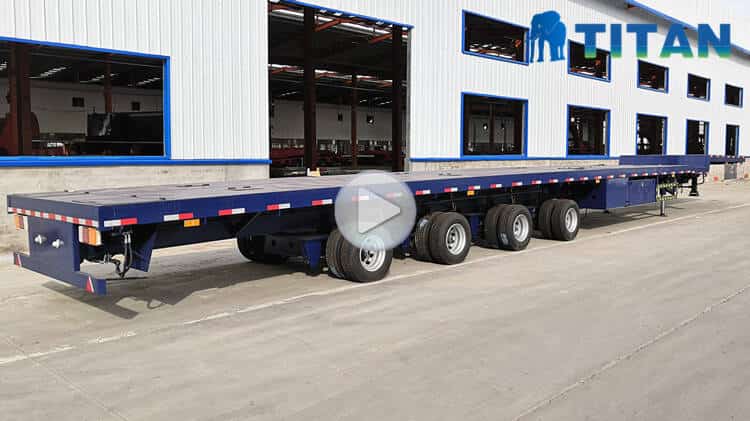 Welcome to leave your inquiry! We will provide more details, price, catalog, drawing, videos for you!