Wind Turbine Trailers for Sale
The TITAN wind turbine trailer is specially designed to transport blades on ordinary roads. The work platform of this wind turbine trailer can be extended more than 3 times its own length, which can be well used to match wind blades of different lengths.
This wind turbine trailers for sale adopts a single beam design, and the telescopic beam is a single beam, and its transportation stability is better. At the rear of the wind turbine trailer there is a turntable attached to the work platform. Its main function is to obtain better stability when the trailer is turned, and it is not easy to roll over.

Wind Turbine Trailers for Sale Near Me Manufacturers

Wind Turbine Trailers for Sale Near Me Manufacturers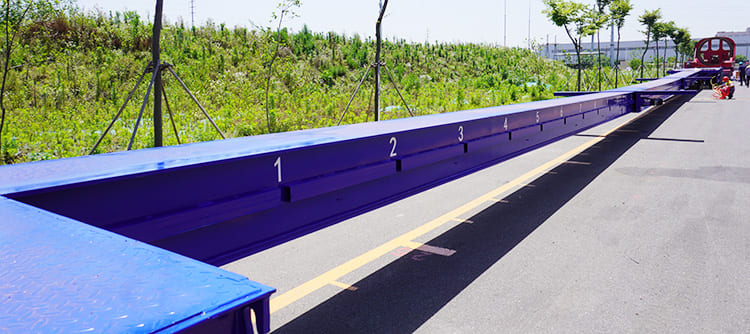 Wind Turbine Trailers for Sale Near Me Manufacturers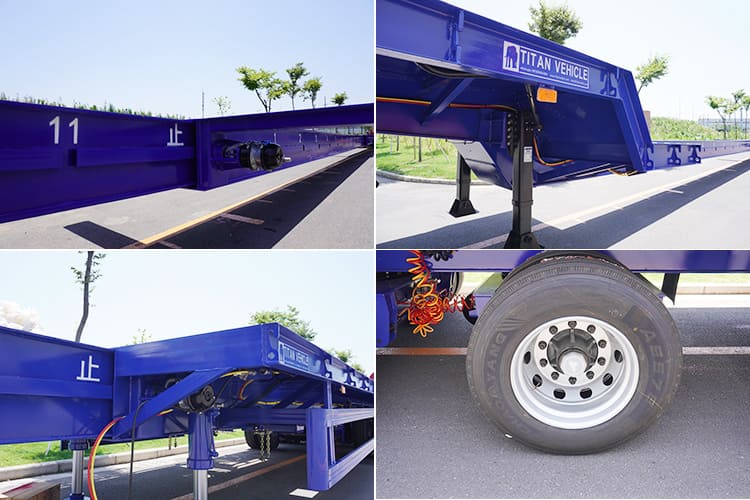 Wind Turbine Trailers for Sale Near Me Manufacturers
Wind Turbine Trailer Specification:
Brand: TITAN Wind Turbine Trailer 6 Axle 62M
Closed length: 24150mmX3000mmX 1650mm
Total length: 62,000mm after extension
Transport: 80m windmill blade
Loading capacity: 90 Ton
Platform thickness: 3 mm
Hydraulic power station: Diesel engine
Tire: 24 units
Braking system: WABCO emergency valve
Axle: 6 axle
Suspension: Hydraulic suspension
Kingpin: 3.5 inch
Landing gear: JOST C200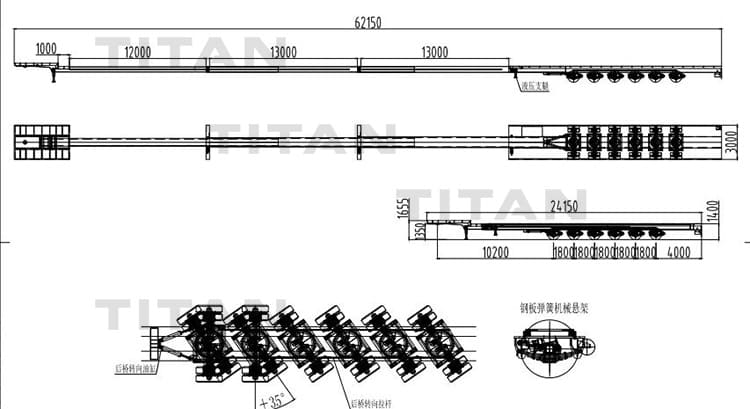 Drawing of the Wind Turbine Trailer 6 Axle 62M
Wind Turbine Trailers for Sale Display Video