Windmill Trailer for Sale in Vietnam Product Description:
This windmill trailer does not adopt the pull-out structure of an ordinary vane transporter. Instead, it adopts another way of thinking. It directly "holds" the vane through the hydraulic workstation and lifts it in the air to achieve a shorter vehicle. Long to transport super long wind blades.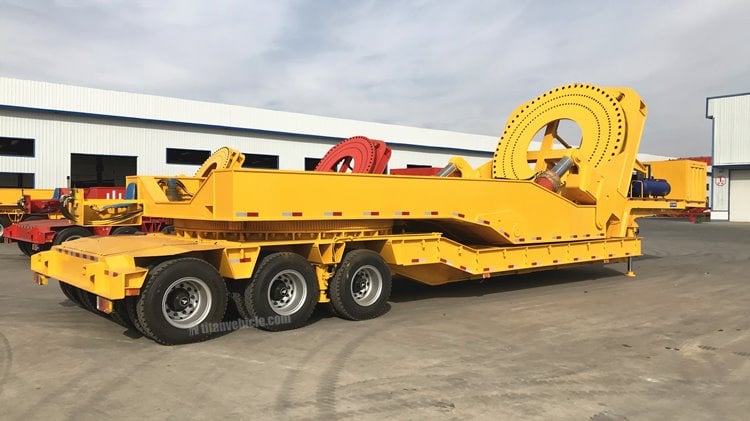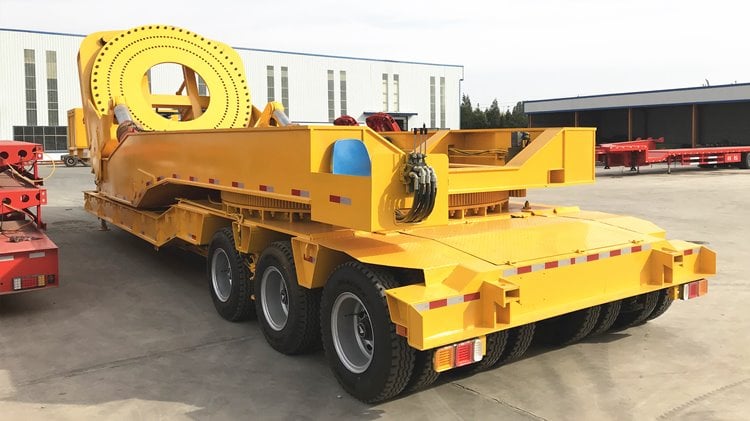 Specification:
Brand: TITAN windmill carrier trailer for 80m wind turbine blade transportation
Dimension: 16250mm*3700mm*5000mm
Loading capacity: 23.5 Tons
Axle: 3 lines 6 axles
Max rotation angle: 360°
Through the video you can learn more about the windmill trailer, windmill carrier trailer etc.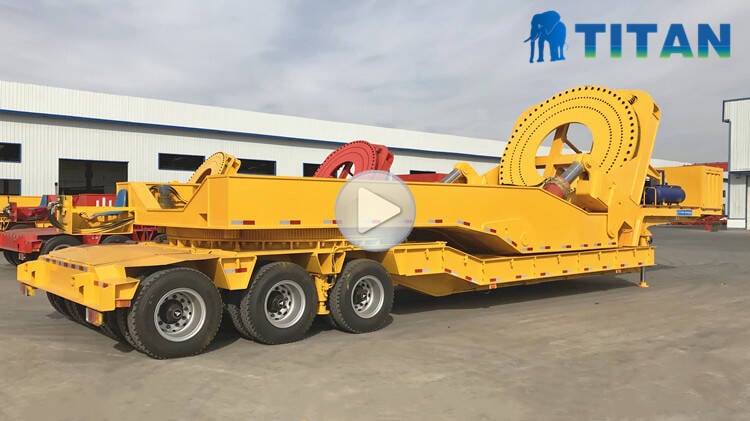 Please click "TITAN Windmill Trailer" to get detailed video!
Welcome to leave your inquiry! We will provide more details, price, catalog, drawing, videos for you!