Windmill Blade Transport Trailer Product Description:
It is certainly not an easy task to transport the blade of wind turbine, which measures 70 meters long and weighs 20 tons, to the top of a mountain. Windmill Blade Transport Trailer usually used to transport wind turbine blades to mountains. Wind turbines are made up of tower segments, generators, hybrid towers and rotor blades. When it comes to erecting the facilities, a distinction is made between onshore wind power stations on land and offshore wind power stations at sea. Special forms of transport take care of supplying the respective operation sites.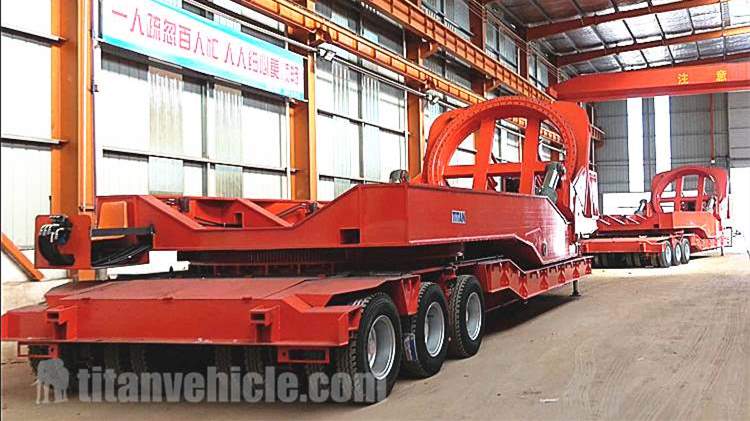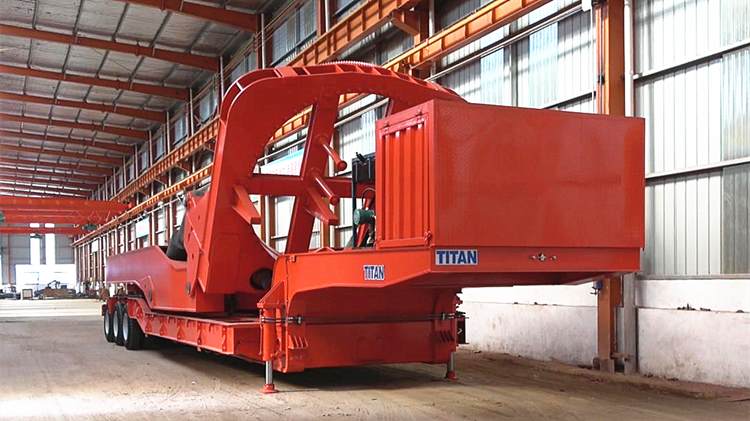 Specification:
Brand: TITAN Adapter trailer for 80m wind turbine blade transportation
Dimension: 16250mm*3700mm*5000mm
Loading capacity: 23.5 Tons
Axle: 3 lines 6 axles
Max rotation angle: 360°
Hydraulic station: 40KW Four-cylinder Diesel Engine
Tail: Slewing support cylinder with tooling at the tail (horizontally telescopic); with pusher
Transportable wind blade specification: 121-155 model
Diameter of lifting cylinder: 320mm; four-axis tire 8.25R16
If you want to know more details about the trailer, please click here "Wind Blade Trailer" to watch the video!