Wind Turbine Trailer Near Me Product Description:
Wind Turbine Trailer is mainly used to carry windmill towers and not to carry other types of loads. It is better to rent rather than buy, especially when you have other types of goods to transport.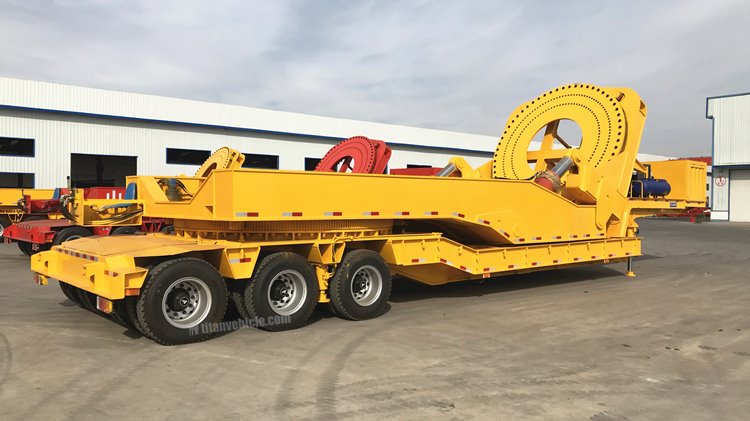 Specification:
Brand: TITAN 3 Line 6 Axle Wind Tower Adapter Trailer
Dimension: 16250mm*3700mm*5000mm
Transport: 80m, 121-156 model windmill blades
Loading capacity: 23.5 Tons
Axle: 3 lines 6 axles
Max rotation angle: 360°
Through the video, you can know different types of wind turbine trailer , 3 line 6 axle wind turbine trailer , wind turbine trailer for sale, etc.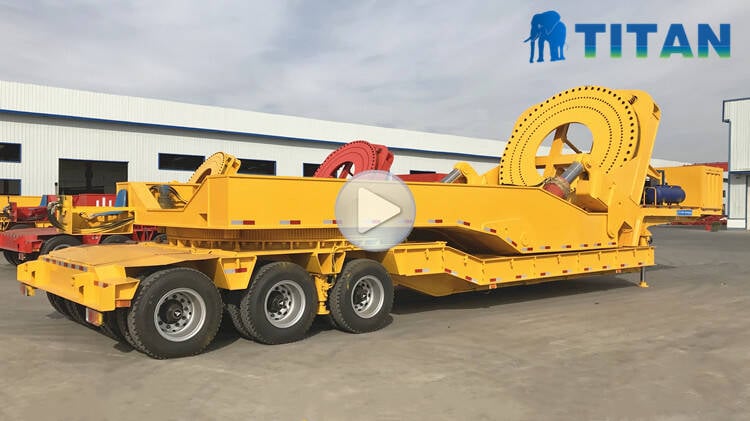 Please click "TITAN Wind Blade Trailer" to get detailed video!
Welcome to leave your inquiry! We will provide more details, price, catalog, drawing, videos for you!