East Timor Customer Uses Side Lifter
TITAN VEHICLE | 2022-05-11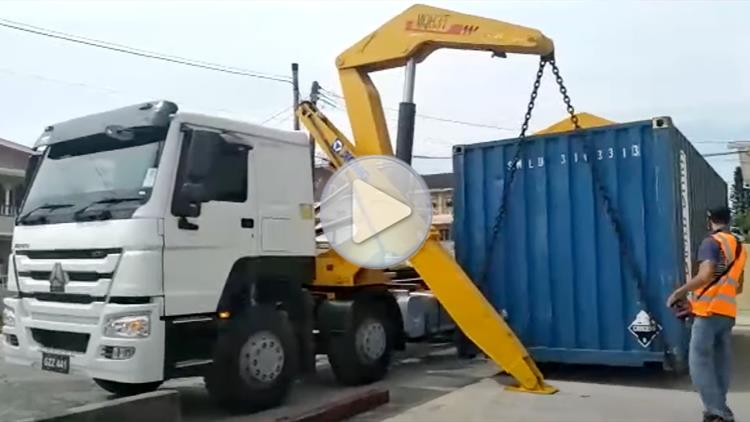 East Timor customers use side lifter trailers to load and unload containers. The customer used the TITAN side lifter trailer for the first time, watched our operation video and manual, and could operate the side lifter independently.
Also known as a side lifter, it is basically used for container transfer. It comprises lift modules or cranes that are installed to the side lifter container trailer for sale chassis. These lifting components can also be fitted onto a sub-frame usually mounted on a truck.
TITAN side lifter are becoming more and more popular. TITAN sidelifter trailer includes 20ft self loader truck, 20ft and 40ft side lift crane. Shipping tonnage is 16tons side lifter container trailer, 21 tons side loader trailer for sale, 25tons contianer loader truck, 37 tons side container trailer for sale, 40 tons container trailer with crane, 45 tons side loader for sale for your choice.