Application of Container Tipper Trailer in Tanzania
TITAN VEHICLE | 2022-06-01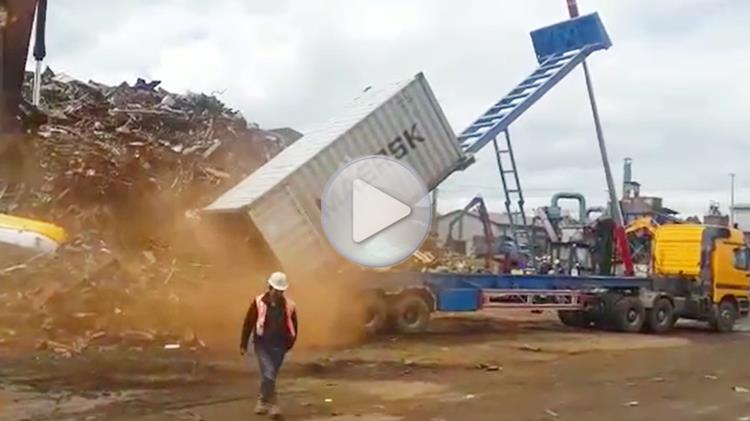 Tanzania Customers are mainly loading and unloading containers, as shown in the video, the customer is using 2 axle container tipper trailers for loading and unloading.
Container tipper chassis trailers come with a hydraulic lift cylinder that retracts longitudinally to facilitate loading, on the other hand they extend outwards to enhance the unloading process.
Made from high strength steel, TITAN offers all the durability of high strength steel with a unique structural design that maximizes payload and increases your profitability. The main parts, especially the stress points, adopt reinforced design. The advantage of our TITAN 2 axle container tipper trailer is our reinforced main beam.
This type of trailer can withstand rough road conditions. We reinforced the sides with high tensile strength split and channel steel reinforced shell shapes. The sides are welded and formed to increase the bearing capacity. This trailer can be used for almost 10 years.
The container tipper chassis hydraulic system mounted on the upper platform facilitates the offloading process causing the container to tilt upwards to offload cargo. container tipper chassis is definitely one of the safest means of offloading shipping containers.