Feedback of 3 Axle 80 Ton Low Loader Trailer for Tanzania
TITAN VEHICLE | 2022-05-13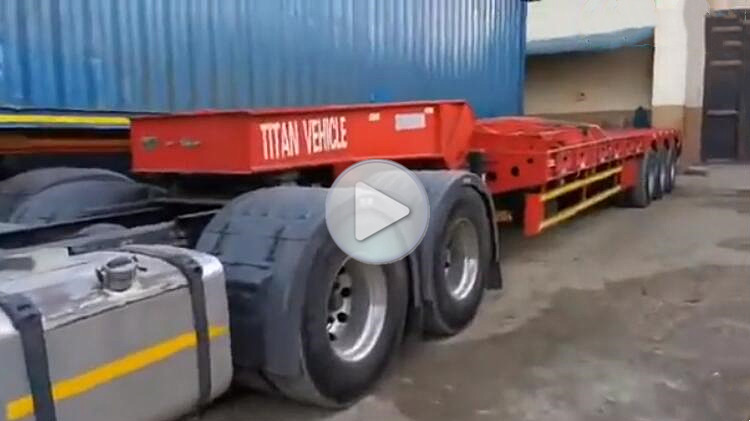 "The lowbed trailer is very very nice, it's very good."
The video is feedback from Tanzania customers who received lowbed semi trailers. The customer told us immediately after receiving the low loader trailer for sale and told us that the 3 axle low loader trailer arrived at the destination very smoothly, the packaging was completed and there was no damage. They also hope that the low loader trailer for sale will be put into use as soon as possible and create greater value for them.
TITAN Low bed truck trailer are widely used, mainly for medium and long-distance freight transportation. low deck trailers are commonly used to transport heavy vehicles, rail vehicles, mining machinery, forestry machinery, agricultural machinery, and other heavy-duty cargo.
The load-bearing surface of the frame is designed according to user requirements to meet the transportation of various special goods. The main plane of the frame and cargo platform is low, which ensures the stability of transportation, and is suitable for carrying all kinds of construction machinery, large equipment and steel. The lower the platform height of the low loader for sale, the better the stability and safety. Our tractor low loader trailer for sale has a large carrying capacity when transporting extra high and medium cargo.