1. Interlink trailer is very popular in Brazil
2. What are the different types of interlink truck trailers?
3. Maintenance of interlink trailer for sale
1. Interlink trailer is very popular in Brazil
Brazil's GDP ranks first in Latin America. In addition to the traditional agricultural economy, production and service industries are also increasingly prosperous, and they have a natural advantage in raw material resources. Brazil has the world's highest reserves of iron, copper, nickel, manganese, and bauxite. In addition, emerging industries such as communications and finance are also on the rise.
Many transportation companies have very busy business volumes and cover a wide area. They often need to travel between the mountains in northern Brazil and densely populated areas in the south. Under such a transportation environment, trailers can meet larger transportation needs and have always been favored. However, the transportation volume of traditional trailers is still relatively weak, and interlink trailers have emerged as the times require.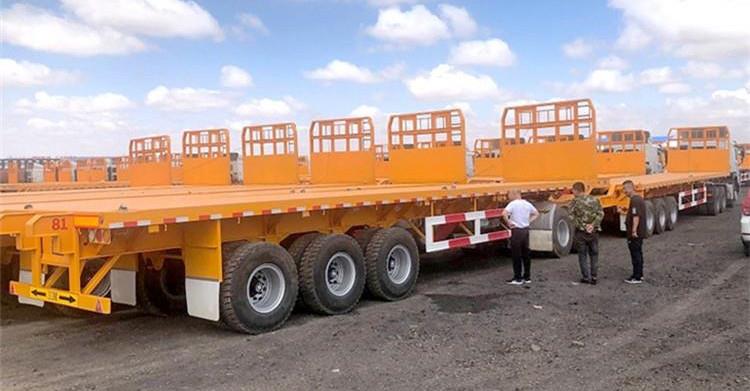 Interlink Trailer for Sale | Double Trailer Truck in Brazil
At present, Brazil's interlink trailers mainly have two structures: Bitrem and Rodotrem. Refer to the figure below, this structure is called a Rodotrem trailer, that is, a tractor is connected to another tractor through a Dolly structure. This Dolly can be understood as a trailer connection platform with a saddle on it, one end is connected to the trailer in front, and the other is connected to the trailer behind.
Another type of trailer called Bitrem can be understood as an evolution of the Rodotrem trailer above. The biggest difference is that this trailer eliminates Dolly, and the saddle connected to the rear trailer is directly mounted on the front trailer.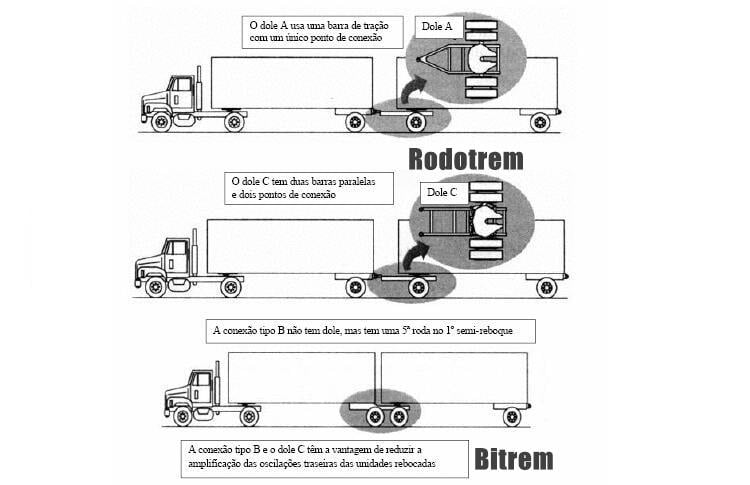 2. What are the different types of interlink truck trailers?
Interlink flat deck trailers for sale
Interlink trailer for sale consists of two units 20/40ft 2/3 axles flatbed semi trailer. TITAN produces high quality interlink flatbed trailer to carry container 20/40ft container and bulk cargo.
Interlink flat deck trailer for sale working life is 5 times longer than other brand trailer. Its lighter tare weight can also down the fuel consumption for the user.
Skeleton inter link trailer for sale
Interlink trailer for sale consists of two 2/3 axles container chassis trailers which are linked together. It could be hauled by one tractor truck.
Skeleton inter link trailer includes 20, 40, 45 foot and other types. It is dedicated to transporting containers. It contains two kinds of skeletal trailer for long distance transportation and terminal trailer for port transportation.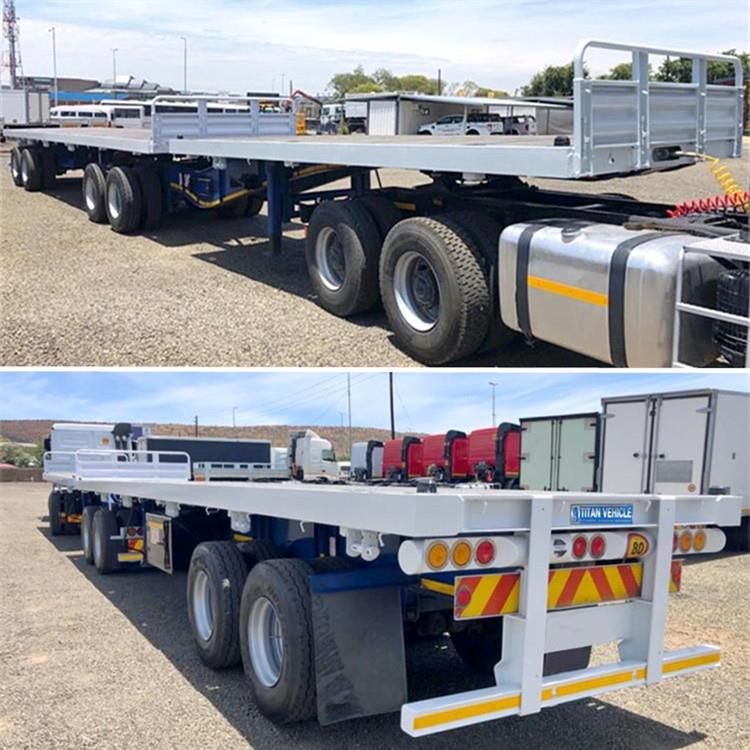 double interlink flat deck trailer for sale
Double box trailer for sale
In the road transport or trucking industry an interlink trailer consists of two box trailers linked together by a fifth wheel, and up to 27.5m(92 ft) long. It is also known as a B-train in many countries and as a B-double in Australia.
The double box trailer is installed with boards on the working platform. TITAN can also install additional container locks or detachable columns according to customers' special requirements, so it can be used for container transportation or timber transportation.
Interlink side tipper trailer for sale
Interlink side tipper trailer is used to transport and tipping coal, sand, stone, grain, etc.
High quality steel makes trailer itself lighter but strong enough for heavy cargos, so that transport company can load more tons.
TITAN side tipper double trailer trucks are equipped with HYVA cylinder, which is more reliable and more safety.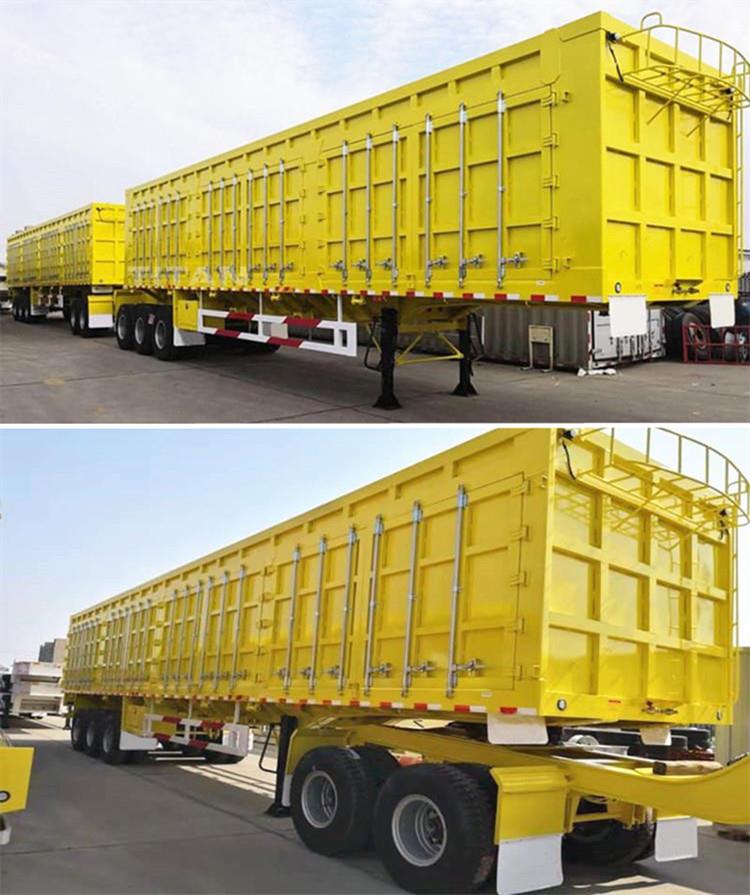 Side tipper double trailer truck for sale
3. Maintenance of interlink trailer for sale
1. Before the new interlink trailer is put into use, it should be prepared for inspection in accordance with the requirements of the "Instructions". Tighten all external bolts and nuts once.
2. After the new interlink flat deck trailer travels 30-50 kilometers at the beginning, it should be checked whether there is high heat or noise at the hub and suspension bearings. If abnormalities are found, the cause should be found in time and removed.
3. The parts of the new interlink trailers are in the running state within the first 300 kilometers. During this period, the weight of the double trailer should not exceed 80% of the rated load, and it is not suitable to drive on the muddy road.
4. For the use and maintenance of diesel engines and high-pressure oil pumps, please refer to the instruction manual of the accessory parts.
5. After the new double trailer truck travels 300-500 kilometers, all bolts and nuts should be tightened once.
6. After the interlink trailer for sale near me has been in use for 6 months, a comprehensive inspection will be conducted every 12 months to ensure the performance of the vehicle (including maintenance at the 6th month).