Tri Axle Removable Gooseneck Trailer Transport Equipment in Nigeria
TITAN Vehicle | 2022-05-25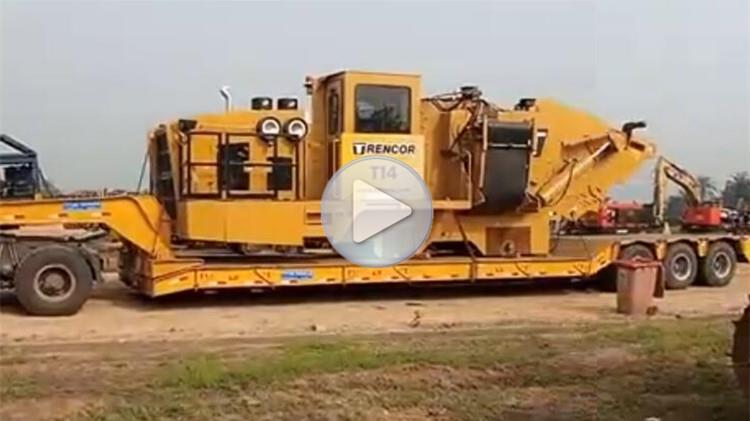 This Nigeria customer sent us a video of him using the TITAN removable gooseneck trailer and he said, "Many thanks to Jacky for helping me with shipping issues with my business. I have been using this tri axle removable gooseneck trailer for a while, and the trailer is in good condition now. It is not only very convenient to use, but also has no quality problems. Due to the increase in business volume this year, I plan to continue to purchase 2 units of removable gooseneck trailers form TITAN."
What is a removable gooseneck trailer?
A removable gooseneck trailer for sale is commonly used to haul heavy equipment and machinery, such as excavators, bulldozers, and other large construction equipment. The lowboy gooseneck trailer for sale is perfect for hauling large equipment like this because they are usually tall and wide and would exceed standard legal height and weight restrictions. The detach trailer for sale uses a concave beam type. Removable gooseneck trailer can separate the gooseneck from the trailer, and achieve contact between the front end of the vehicle and the ground. After the cargo or equipment is loaded, the lowboy trailer for sale is restored to the original transportation state in time for transportation. Loading method for removable gooseneck trailer for sale: cargo is loaded from the front. Detachable gooseneck lowboy trailer cargo table is very low, so the stability and security are very good.