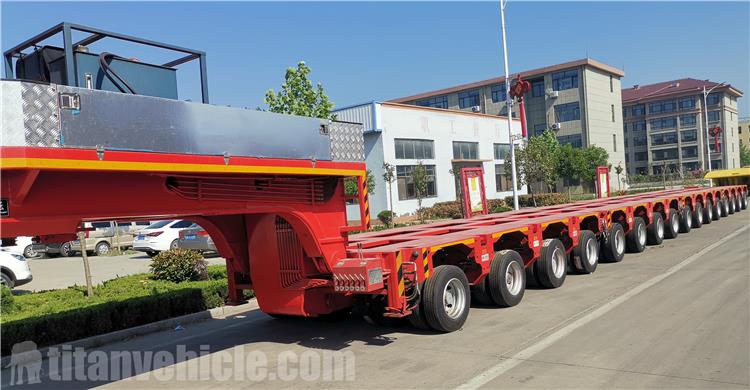 12 Axle Hydraulic Modular Trailer for Sale In Uzbekistan
TITAN Hydraulic modular trailer is a semi trailer manufacturer. TITAN Hydraulic modular trailer exported to Uzbekistan, Kazakhstan and other Central Asian markets
Uzbekistan customers are looking for multi-axle trailer manufacturers. To be honest, there are relatively few manufacturers specializing in the production of Hydraulic modular trailers, because TITAN can be customized according to customer requirements, and we have 20 years of professional production experience. The final customer chooses TITAN.
After discussion and communication, we recommended the most suitable hydraulic modular trailer for the customer. Professional engineers design drawings according to the actual situation of customers and provide customers with references.
12 Axle Hydraulic Modular Trailer for Sale In Uzbekistan
Customers are mainly used to transport part of the ship or the whole ship from the shipyard to the designated place. Ships are some of the heaviest loads transported on roads
Advantages of hydraulic modular trailers
Rich hydraulic modular trailer experience. We started producing heavy trailers in 2014. Hydraulic modular trailer can be combined with Goldhofer THP/SL, Nicolas MDED, Scheuerle, Cometto etc.
advanced technology. Hydraulic modular trailer has an independent design of the modular trailer. Each bearing capacity can reach 50 tons.
Professional technical team. The engineers of Hydraulic modular trailer can design some tools for your Hydraulic modular trailer. Such as pads, truss bridges, sunken bridge beds, load sharing beams, turntables, etc.
The cost performance of Hydraulic modular trailer is much higher than that of European companies. Our price is more favorable, and the quality is also very good.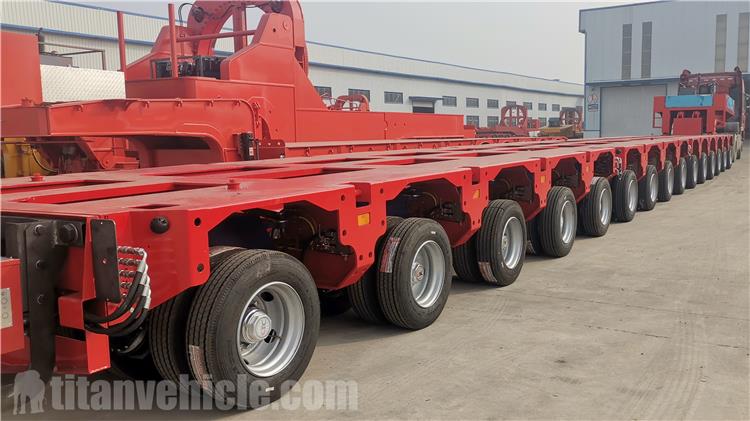 12 Axle Hydraulic Modular Trailer for Sale In Uzbekistan
TITAN Hydraulic modular trailer installs an extra air pump and air storage tank at the gooseneck and uses WEBCO pneumatic valves in the steering system to improve the sensitivity and reaction speed of the new hydraulic modular trailer steering system.
TITAN Hydraulic modular trailer is designed with 2 hydraulic oil accumulators on both sides of the gooseneck, which can distribute the hydraulic oil to each hydraulic cylinder in balance. In this way, the hydraulic system of the new trailer can be protected and the service life of the hydraulic system can be extended.
TITAN Hydraulic modular trailer also cooperates with well-known brands of hydraulic accessories such as German Pister ball valves, Italian Faster quick connectors, Italian Bondioli & Pavesi multi-way valves, and American Eton hoses. Only in this way can we ensure the stability of the working performance of our new hydraulic modular trailer!

This kind of semi trailer was designed with lots of advantages and features. If you want to get more information, please don't hesitate to make contact with us.