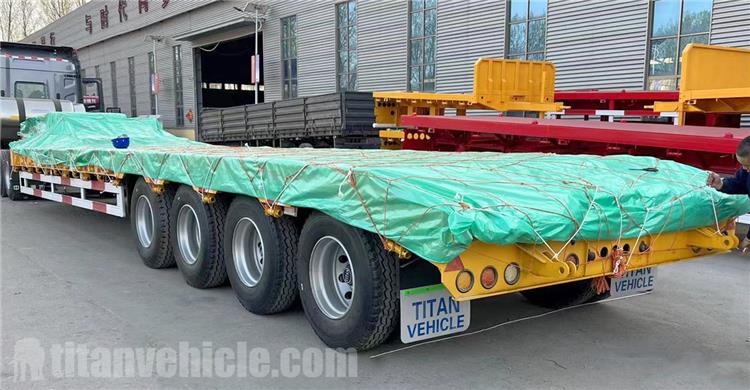 120 Ton Low Loader Trailer for Sale In Dominica
Dominican customer bought a 4 axle 120 ton low loader trailer in February, mainly for transporting heavy machinery. The customer is very cautious, because in August last year, the customer received 4 axle 120 ton low loader trailers purchased from other suppliers, but they had been severely soaked in seawater when they received them, and all of them were rusted, which caused serious losses to the customer.
Therefore, the client carefully compared multiple suppliers. The main reason for cooperating with us, in the end, is that it is professional enough and the quality is good enough, because the customer saw the local 4 axle 120 ton low loader trailer and believed in the quality of TITAN. Of course, all of our 4 axle 120 ton low loader trailers will be wrapped with rain cloth outside the car and sprayed with wax to prevent rain erosion.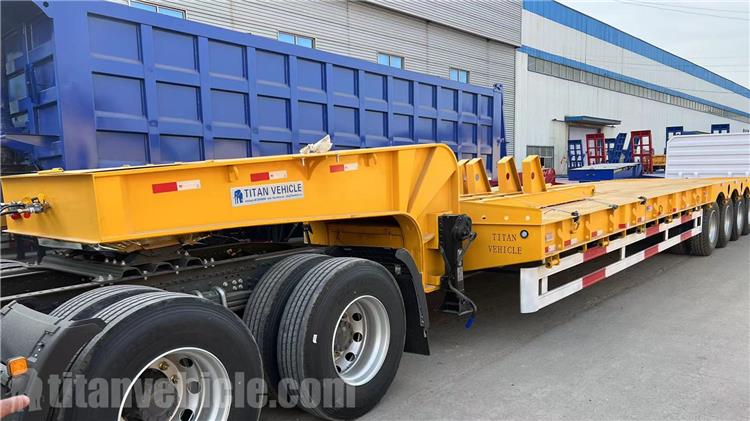 120 Ton Low Loader Trailer for Sale In Dominica
120 ton low loader trailer is a special semi-trailer, compared with ordinary semi-trailer, it has the following advantages:
Strong load capacity: The 120 ton low loader trailer has a strong load capacity and can carry various large mechanical equipment, engineering vehicles, construction materials and other heavy goods, usually with a load capacity between 50 tons and 100 tons.
Easy in and out: 120 ton low loader trailer has a low platform height, usually between 30 cm and 50 cm, which makes it easier and faster to get in and out of goods, especially suitable for sites with relatively flat ground.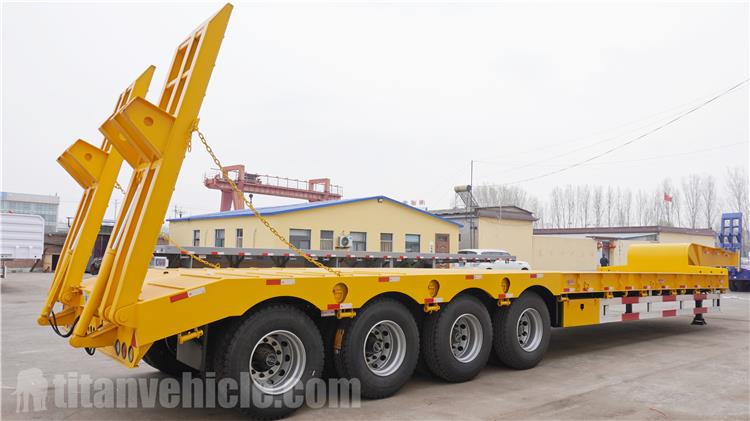 120 Ton Low Loader Trailer for Sale In Dominica
Good stability: The 120 ton low loader trailer has a wider platform and a lower center of gravity, which makes it more stable when driving, and it is not easy to roll over or deviate from the road.
High safety: The platform of the low loader trailer is usually equipped with safety facilities such as seat belts and anti-skid devices to ensure the safety of the cargo and the driver.
Wide range of application: The lowerloader trailer is suitable for various occasions, such as engineering construction, heavy machinery transportation, shipping container transportation, etc.
In short, the lowerloader trailer has the advantages of strong load capacity, convenient access, good stability, and high safety. It is suitable for the transportation of various large cargoes and is an indispensable and important tool in the modern logistics and transportation industry.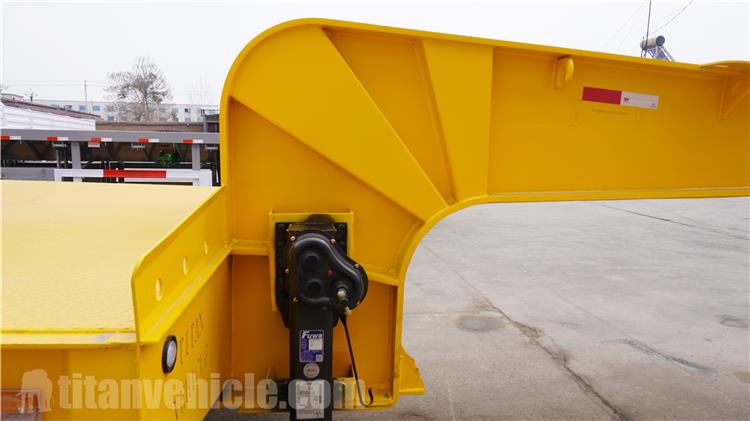 120 Ton Low Loader Trailer for Sale In Dominica
The Lowloader trailer is a commonly used transportation equipment, mainly used to transport heavy, large and oversized cargo. The design of the Lowloader trailer usually has a lower load platform and a higher carrying capacity, which is conducive to improving transportation efficiency and safety. At the same time, according to the needs, the Low loader trailer can also be customized according to customer needs to meet the transportation needs of different types of goods.
Lowloader trailers for sale are widely used to transport various heavy machinery and equipment, such as excavators, bulldozers, loaders, cranes, etc.
The Lowloader trailer is suitable for transporting large-scale engineering equipment, such as bridge beams, steel structures, chemical equipment, etc.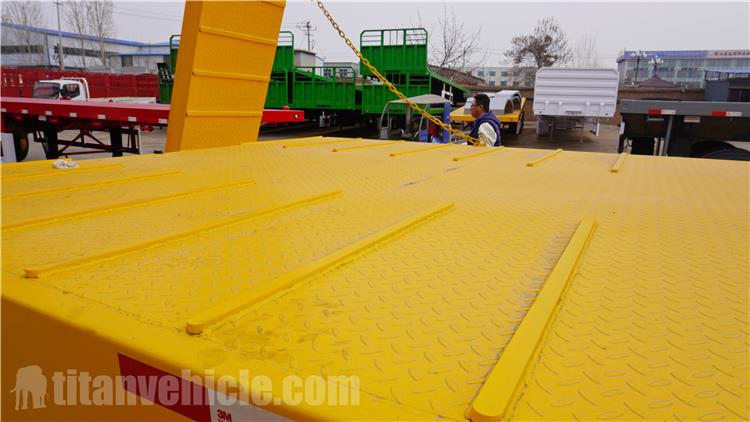 120 Ton Low Loader Trailer for Sale In Dominica
You can learn about different types of lowbed semi-trailers, like 2axle, 3axle, 4axle lowbed semi trailer, hydraulic ladder lowbed semi trailer, etc. As well as the process, testing, packaging and customer feedback, etc.
This kind of semi trailer was designed with lots of advantages and features. If you want to get more information, please don't hesitate to make contact with us.