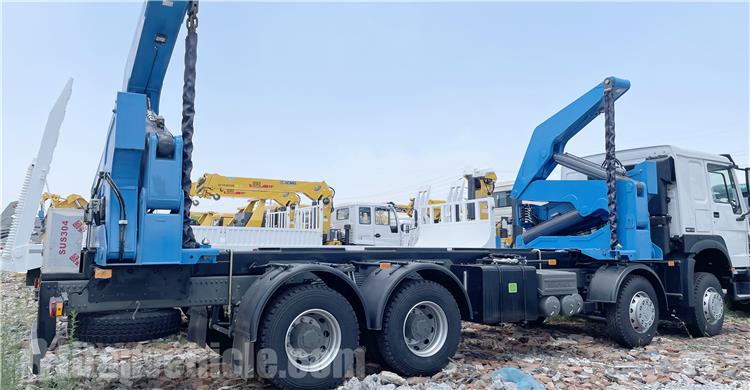 20 ft Side Lifter Truck for Sale In Oman
This customer from Oman is a local transport company, and they need to purchase a side lifter truck. They first saw TITAN's 20 ft side lifter truck on Google and Made in China, and then carefully checked our product information and company introduction.
TITAN is large and long-running semi-trailer supplier with long-term export experience. The customer left his email and WhatsApp on our website, and our sales staff provided the corresponding quotation and product details after confirming the customer's needs on WhatsApp. We also sent the video and pictures of the 20 ft side lifter truck to the customer.
After receiving this information, customers have a comprehensive understanding of our company and 20 ft side lifter truck, and finally decide to buy the 20 ft side lifter truck they need in TITAN.
20 ft side lifter truck transport service has come a long way to cater to people by functioning in a wide arena of locations which includes services of heavy hauling, trucking by flatbed, transport services of intermodal areas, etc.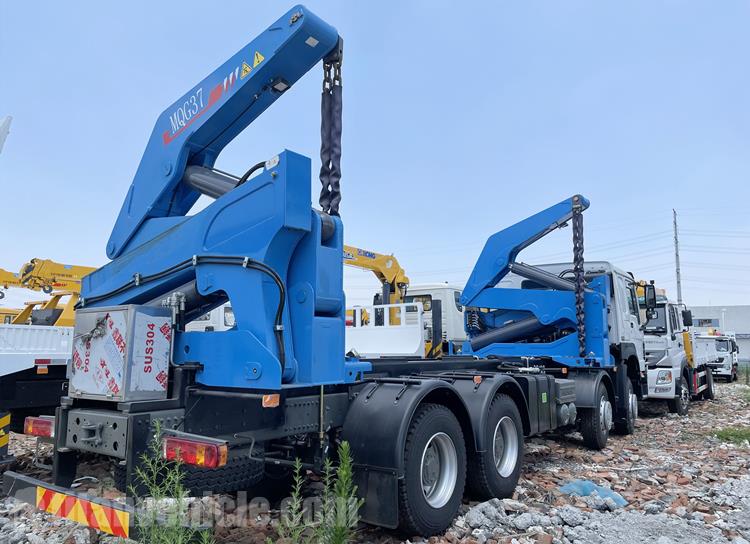 20 ft Side Lifter Truck for Sale In Oman
20 ft side lifter truck is specialized lift trucks designed for areas that are extremely tight or where loads are longer than normal and need to be transported in a sideways direction. It is ideally suited for indoor and outdoor use, and able to withstand the elements.
20 ft side lifter truck is a self-loading trailer, typically skeletal, with two hydraulic lifting to lift a container onto it. It can be operated by the driver using controls on the 20 ft side lifter truck or remote control.
Each20 ft side lifter truck has two chains to connect to the corners of the container. The cranes sit on a rail and can be moved to position the container in the right location for the iso locks and for weight distribution.
TITAN 20 ft side lifter truck are becoming more and more popular. You will be able to reduce transportation costs, increase profits and have a competitive advantage.TITAN container side loader includes 20 ft side lifter truck, 20ft and 40ft side lifter trailer. Shipping tonnage is 37 tons 20 ft side lifter truck, 37/40/45 ton container side loader for sale, 25tons self loading container truck, 20/40ft side loader for sale for your choice.

20 ft Side Lifter Truck for Sale In Oman
20/40Ft container side loader price is mainly used for loading 20ft and 40ft containers, especially in the port of shipment, using side loading, the work efficiency will be very fast. Side loading trailers are dedicated container loading and unloading vehicles used in container terminals and transfer yards.
The function of the 20 ft side lifter truck for sale is to realize the loading and unloading of containers, such as the loading and unloading of container flatbed trailers. 20/40ft container side loader price with wireless remote and manual operation. The rear boom can be adjusted to fit 20ft and 40ft containers for container handling.
Its main structure is the chassis and the rear cantilever, the rear cantilever is the most important and complex. And the chassis and rear arm can be separated.
Other 20 ft Side Lifter Truck
You can download video, you can learn about different types of sidelifter trailers, including 20ft self loader truck, 20ft sidelifter and 40ft container side loader trailer, as well as the process, testing, packaging and customer feedback, etc.
This kind of semi trailer was designed with lots of advantages and features. If you want to get more information, please don't hesitate to make contact with us.