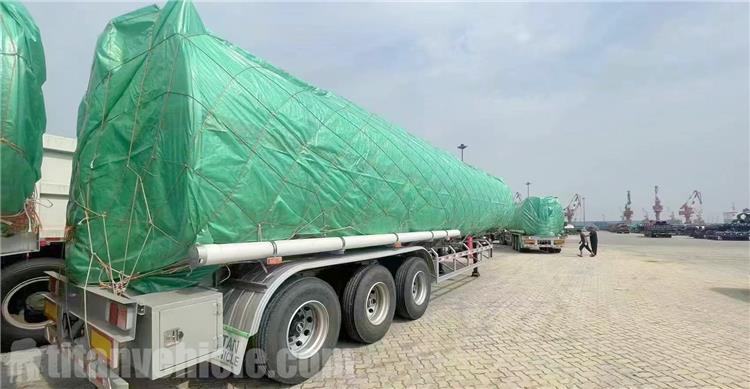 38000 Liters Stainless Steel Tanker Trailer for Sale In Ghana
Ghana customers are already our repeat customers. This is the third time ordering tanker trailer at TITAN. The 38000 liters stainless steel tanker trailer has been completed.
More and more oil transportation and logistics companies and individuals seek TITAN's fuel tanker trailer. As China's top tank truck semi-trailer factory, with the longest experience in the design and manufacture of tank truck semi-trailers.
TITAN currently has a large number of customer resources for tank truck semi-trailer orders. Not only because of our professional services in negotiating and supplying stainless steel tanker trailers, but also we are happy to provide customers with high-quality stainless steel tanker trailers at reasonable prices to support their oil transportation business.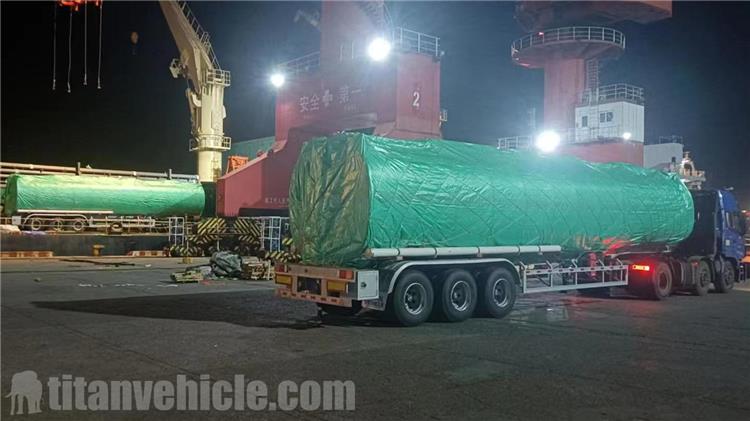 38000 Liters Stainless Steel Tanker Trailer for Sale In Ghana
TITAN offers carbon steel, stainless steel or aluminum tanker trailers. The volume of the Stainless steel tanker trailer can be customized to reach 40,000 liters, 45,000 liters, 54,000 liters, and a maximum of 90,000 liters. It is generally used for long-distance transportation, transporting liquid substances to all parts of the world, and realizing the rational distribution and utilization of resources.
The Stainless steel tanker trailer has multiple baffles inside the tank. The high-pressure gas leak detection is adopted so that the tank has the characteristics of high strength, stable center of gravity, and safe and stable vehicle transportation.
Stainless steel tanker trailer is generally used to transport gasoline, kerosene, diesel oil, vegetable oil, edible oil, heavy oil, coal tar and non-petroleum products such as alcohol, aldehyde, benzene, ether and other liquid substances.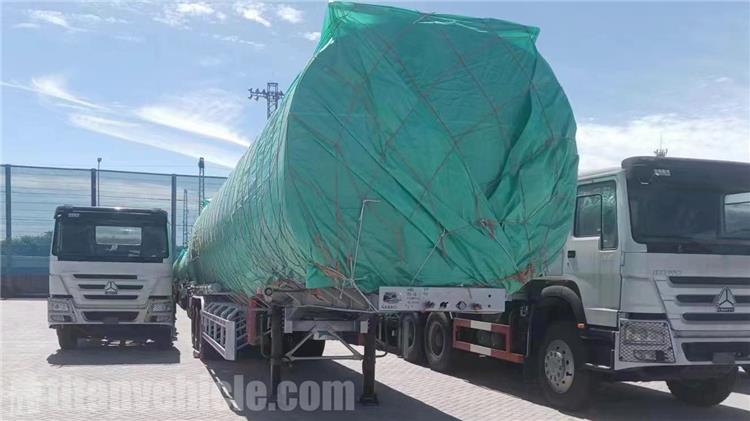 38000 Liters Stainless Steel Tanker Trailer for Sale In Ghana
According to the 38000 liters stainless steel tanker trailer, centrifugal pumps, gear pumps and stainless steel pumps can be selected, which have the characteristics of large flow and fast suction speed.
Stainless steel tanker trailer can choose single-count and double-count flowmeter for metering, and can also be equipped with tax-controlled computer refueling machine, equipped with 10-15 meters automatic retractable return reel, and equipped with a refueling gun. Edible oil products can be measured with edible oil computer meters.
The tank body and accessories are good and effective, no damage or deformation affecting the strength, no serious corrosion, no leakage. Diesel trailers are qualified by the qualified inspection department.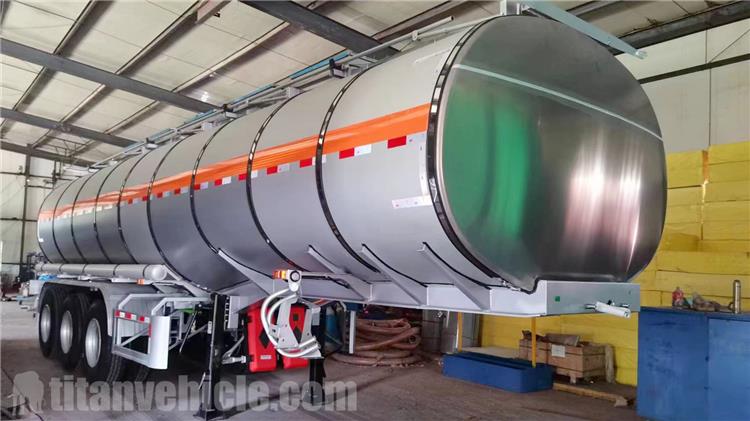 38000 Liters Stainless Tanker Trailer for Sale In Ghana
Equipped with 2 dry powder fire extinguishers of more than 4 kg, the location should be reasonable and easy to use.
Install an effective fire cap on the exhaust pipe, and the circuit system should have a device to cut off the main power supply.
The tank body must have an electrostatic grounding terminal, and the terminal must be marked with a clear mark; install a conductive rubber traction belt, and keep it on the ground after oiling.
38000 Liters Stainless Steel Tanker Trailer for Sale In Ghana
You can learn about different types of fuel tanker semi trailers (like 3 axle fuel tanker, 4 axle storage tanker trailer, Aluminum tanker trailer, acid tanker trailer, fuel tanker with flatbed trailer, fuel tank Full trailer). And the process, testing, packaging and customer feedback, etc.
This kind of semi trailer was designed with lots of advantages and features. If you want to get more information, please don't hesitate to make contact with us.