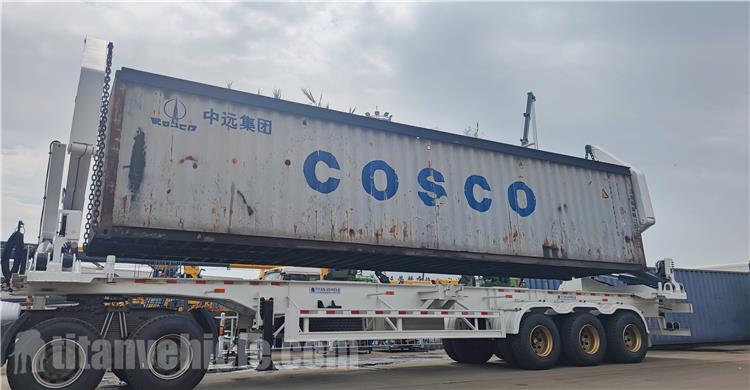 40 ft Sidelifter Trailer for Sale In Guyana
Just completed sidelifters trailer sent to Guyana. Customers know us from local friends. He found us and told us what he wanted. We gave him several options.
It took the customer a long time to understand the details of the sidelifter trailer, and we also tried our best to answer every question from the customer. In the end the customer decides to buy a sidelifter trailer.
The TITAN sidelifter trailer adapts easily to your operation and is safe and reliable even in rough handling. It can lift the heaviest containers, even those that are misplaced or have uneven internal loads.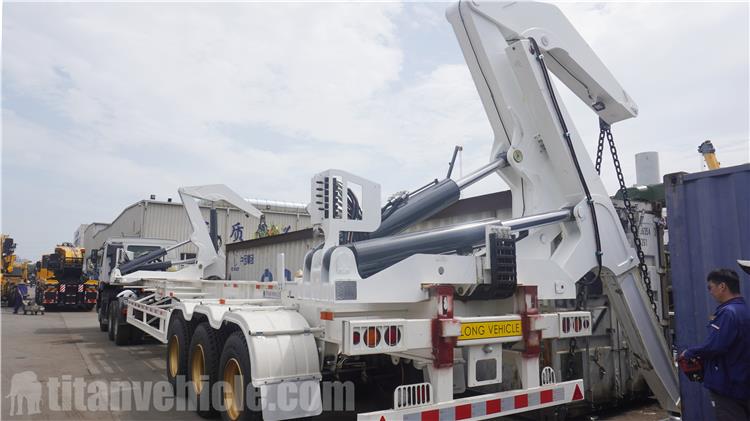 40 ft Sidelifter Trailer for Sale In Guyana
The multiple applications of the Sidelifter trailer make it an indispensable tool for your organization, whether transferring, grounding, lifting or double stacking.
Grounding and lifting account for 90% of the sidelifter trailer's tasks. Once on the ground, the price of the sidelifter trailer moves on to another job, while the container can be loaded or unloaded more easily without the need for specific infrastructure like platforms or loading ramps. So the forklift can enter the container.
Sidelifter trailer double stacked containers are a very useful and economical solution. The TITAN side lifter trailer maker can double-stack two high cubic containers on the ground without shortening the chain.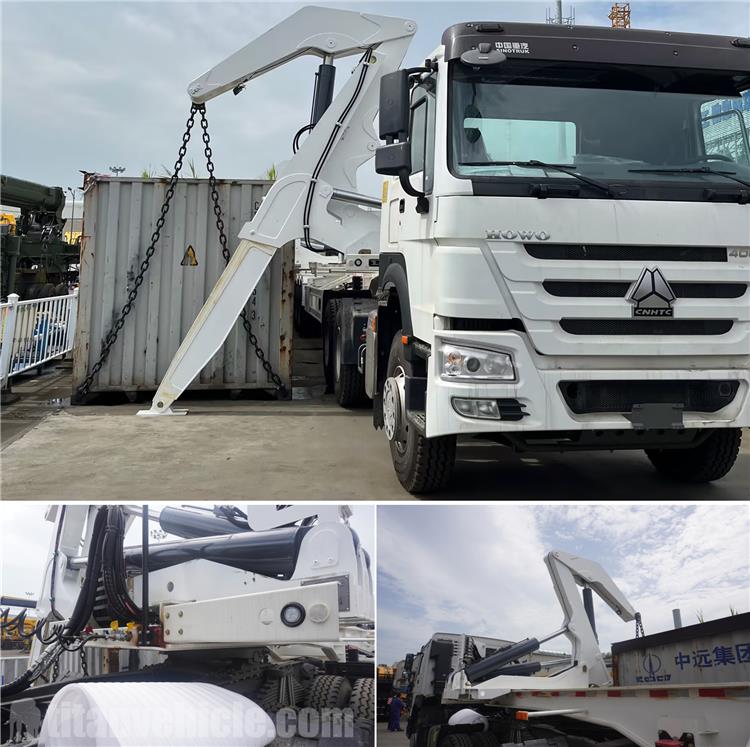 40 ft Sidelifter Trailer for Sale In Guyana
When loading and unloading the 20/40ft sidelifter trailer for sale, if the front view is not clear, stop the operation and check immediately, and do not operate blindly.
When performing inspection and maintenance work, be sure to avoid collisions, and it is strictly forbidden to violently knock the parts to avoid deformation. During operation, dust should be prevented from entering, and grease should be added to prolong the service life. their useful life.
When the load just leaves the ground, please make sure that there are no obstacles in the direction of the load. Do not allow the center of the container to exceed the limits of the stabilizers, as this may result in a tip-over accident. Be sure to keep all wheels in contact with the ground when extending the stabilizers. During operation, do not retract the stabilizer.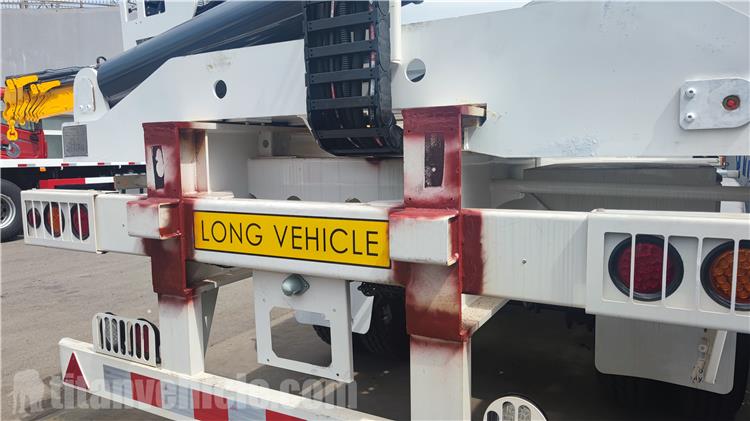 40 ft Sidelifter Trailer for Sale In Guyana
This kind of semi trailer was designed with lots of advantages and features. If you want to get more information, please don't hesitate to make contact with us.