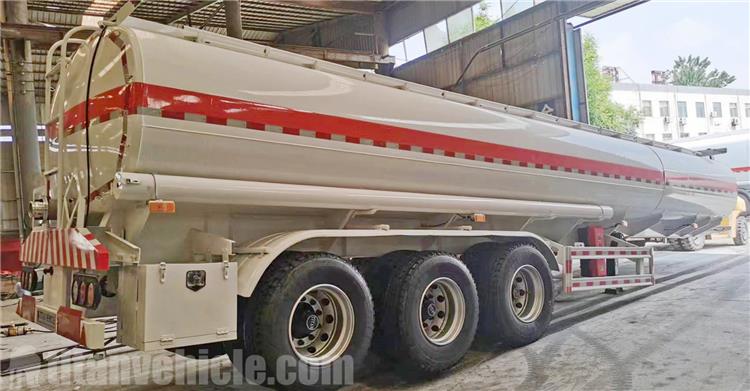 40000 L Petrol Tanker Trailer for Sale in Trinidad and Tobago
Petrol tanker trailer is becoming more and more popular with its own functions and unique advantages. There are some businessmen who want to establish a new field for their business and choose to contact us and visit our factory. And, many customers also decided to open up their new business field.
Trinidad and Tobago customers ordered 3 Petrol tanker trailers, and the customer placed another order in July. TITAN and they have been in business for many years. They wanted to expand their business into a new area, so they placed an order in April. Although he is our old customer, we have confirmed every configuration and detail with the customer and confirmed the details again.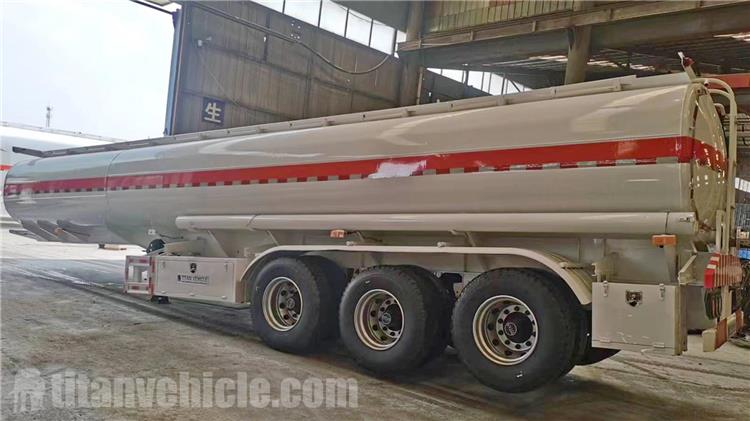 40000 L Petrol Tanker Trailer for Sale in Trinidad and Tobago
Just yesterday we received feedback from the TITAN factory that the customer's 40000 l petrol tanker trailer has been completed, and also sent us detailed pictures. For each shipment, we will take detailed pictures for customers after completion. Check the progress during the production process, and the factory has full-time personnel to take pictures. You can check the progress of your order anytime, anywhere.
40000 l petrol tanker trailer is made of high-quality steel plate. The entire oil tank can be divided into multiple compartments, up to 7 compartments for different oil products. There is a through hole at the lower end of the middle partition. The middle of each warehouse is welded with sub-chambers to strengthen the anti-wave partition, reduce the impact of oil on the tank when the car is running, and improve the rigidity of the tank.
40000 L Petrol Tanker Trailer for Sale in Trinidad and Tobago
40000 l petrol tanker trailer has different compartments to transport different liquids at the same time. This reduces transportation costs and saves fuel as the number of journeys is reduced to one.
Transporting different liquids on different 40000 l petrol tanker trailers for sale is unconventional and inefficient. Trailers with large compartments can transport different grades of gasoline at once. A gas station can accept all the oil products needed at one time.
When the 40000 l petrol tanker trailer climbs a hill, the liquid in the tank will slosh in all directions. If the tank truck is heavily loaded, this shaking can cause a change in the center of mass.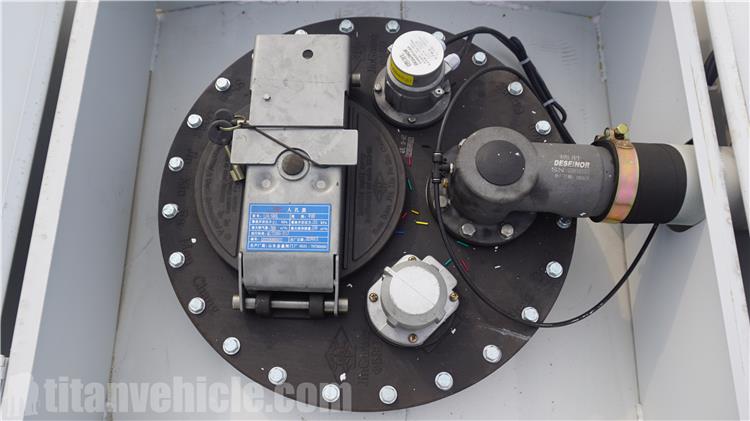 40000 L Petrol Tanker Trailer for Sale in Trinidad and Tobago
Petrol tanker trailer price carbon steel has high strength and is not easy to damage. The price of petrol tanker trailer carbon steel is more competitive, so steel is more popular in developing countries. Carbon steel is easier to weld. Carbon steel is less prone to stress cracks.
There are two ways to load fuel or liquid in a petrol tanker trailer. Fuel or liquids can be loaded from the top or bottom. Each way has its pros and cons.
Top Loading: Loading fuel or liquids is unsafe and dangerous. Evaporates into the atmosphere when loaded from the top. Vapors or fumes can increase the risk of an explosion at a gas station.
In addition, boil-off gas is the loss of the total volume of the cargo. Top loading is also a hazard to workers and should be avoided at all costs. Also, top loading is time-consuming.
Bottom loading: This method is recommended for all types of fuel oil and liquid cargoes. Fast loading, safe and efficient. Bottom loading has no risk of explosion and is therefore safe for workers.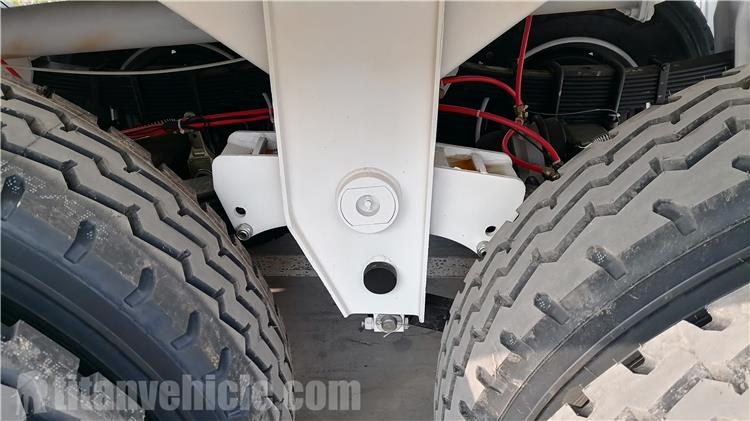 40000 L Petrol Tanker Trailer for Sale in Trinidad and Tobago
You can learn about different types of fuel tanker semi trailers (like 3 axle fuel tanker, 4 axle storage tanker trailer, Aluminum tanker trailer, acid tanker trailer, fuel tanker with flatbed trailer, fuel tank Full trailer). And the process, testing, packaging and customer feedback, etc.
This kind of semi trailer was designed with lots of advantages and features. If you want to get more information, please don't hesitate to make contact with us.